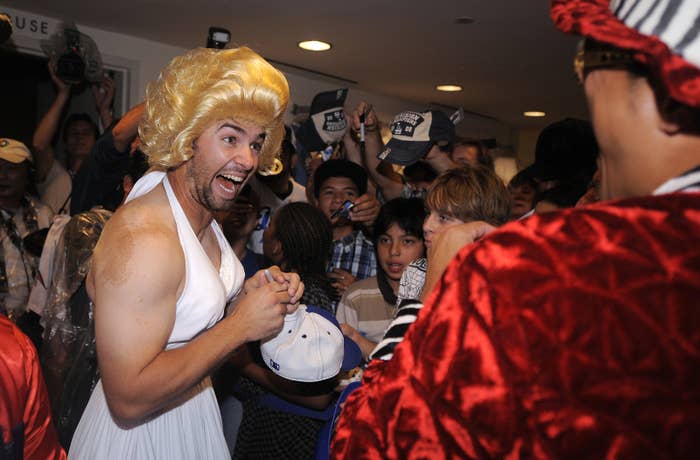 Major League Baseball plans to release a new anti-bullying and anti-hazing policy Tuesday that will prohibit dressing up as women as part of a rookie tradition, which the players' union has reportedly agreed not to oppose.
The policy, obtained by the Associated Press, bans "requiring, coercing or encouraging" players from "dressing up as women or wearing costumes that may be offensive to individuals based on their race, sex, nationality, age, sexual orientation, gender identify or other characteristic."
A league spokesperson did not return a BuzzFeed News request for comment.
It's not clear when it became a tradition for rookie players to be hazed by being forced to dress up as Marylin Monroe, a Raggedy Ann doll or the Chiquita banana woman, but it's become more and more of a performance in recent years.
MLB Vice President Paul Misfud told the AP that the new policy was influenced by the use of social media, "which in our view sort of unfortunately publicized a lot of the dressing up of the players ... those kind of things which in our view were insensitive and potentially offensive to a number of groups."
Last September, the New York Mets posted photos of players dressed as the All-American Girls team from the classic 1992 film A League Of Their Own.
"Although it hasn't happened, you could sort of see how like someone might even dress up in black face and say, 'Oh, no, we were just dressing up,'" Misfud said. "We've also understood that a number of players have complained about it."

"Times have changed. There is certain conduct that we have to be conscious of," union general counsel Dave Prouty said to the AP. He added that the important thing for the union was considering players' rights to challenge the level of discipline.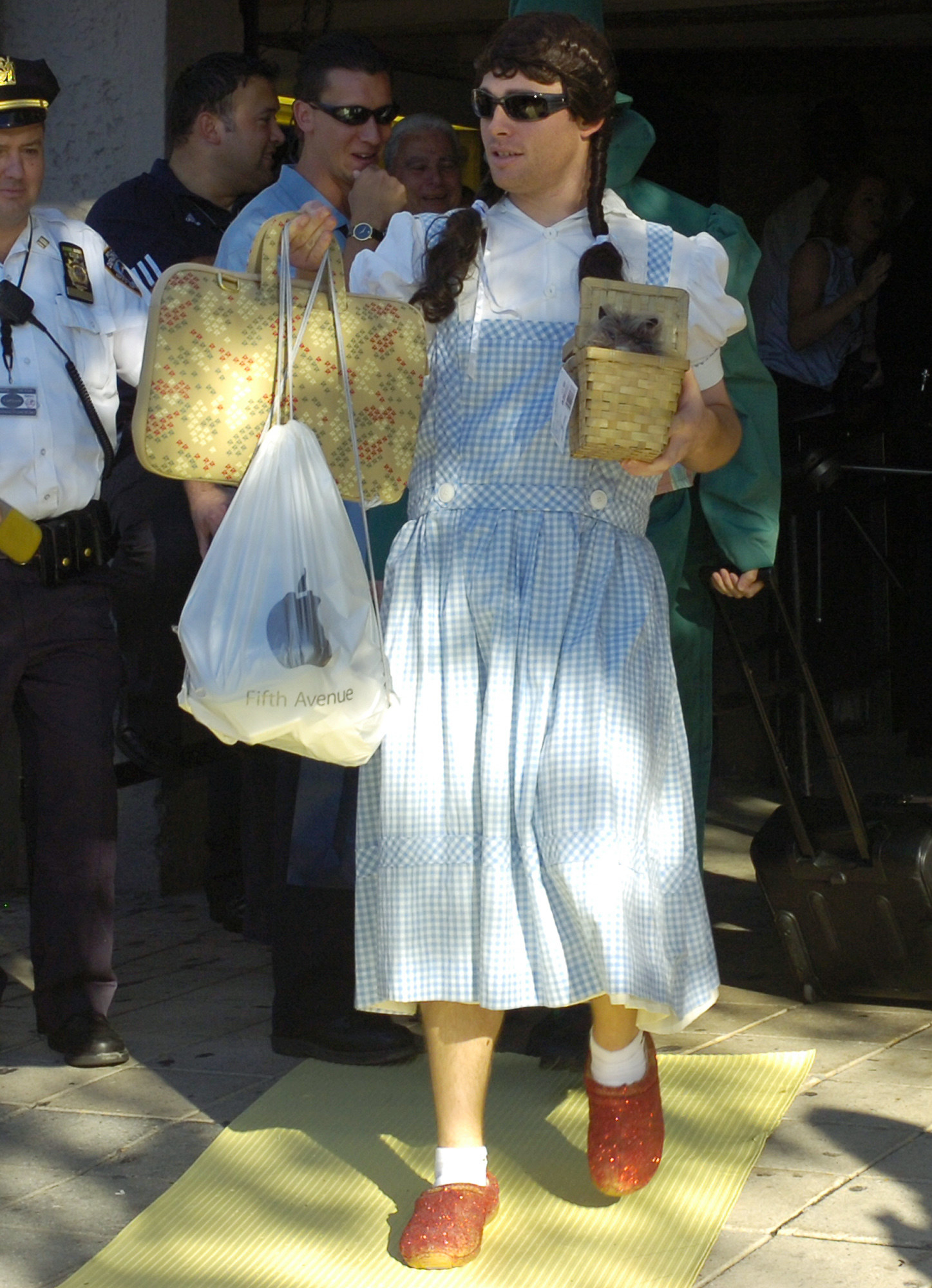 In 2007, the Yankees wore outfits from The Wizard Of Oz. Ian Kennedy who wore Dorothy's outfit with ruby slippers said at the time, "It makes you feel like one of the guys."

"I'd rather be here dressing up than anywhere else," Kennedy also said.
However, the new policy states that "a player's actual or perceived willingness to participate in prohibited conduct does not excuse the activity from being considered a violation of the policy."
Some players have opposed the hazing ritual in the past. In 1992 after Jeff Kent was traded to the Mets, he threw a pimp's costume on the floor and said he wanted his clothes back.
"I paid my rookie dues in Toronto," he said then. "I feel I have endured my embarrassments, my punishment. I felt I was being taken advantage of. They wanted to go overboard. I stuck up for myself. I won't be pushed around."

Hazing rituals such as forcing rookies to fetch coffee or bring snacks will still be permitted, but anything that requires players "to consume alcoholic beverages or any other kind of drug, or requiring the ingestion of an undesirable or unwanted substance (food, drink, concoction)" will be banned.