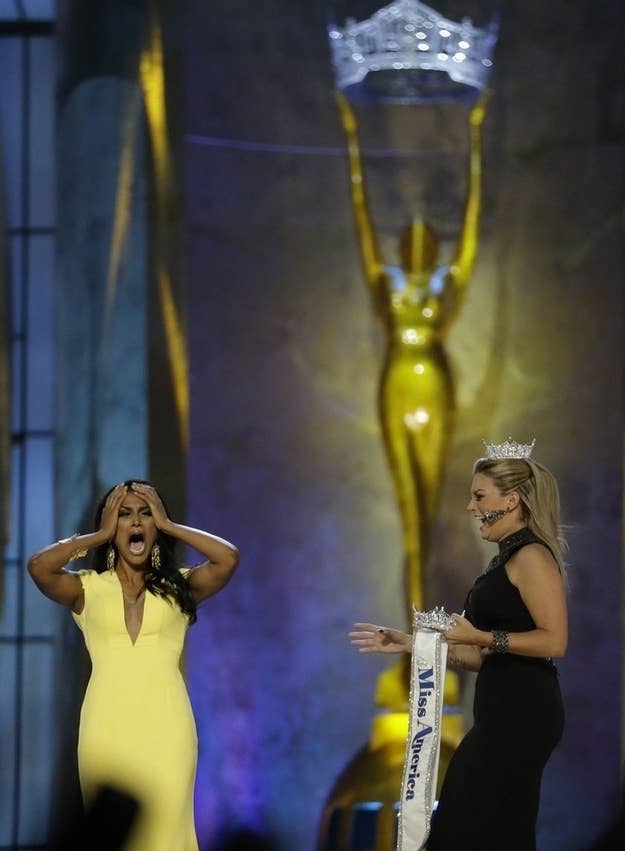 Nina Davuluri, 24, was crowned Miss America Sunday night in Atlantic City, where the original Miss America was held in 1921.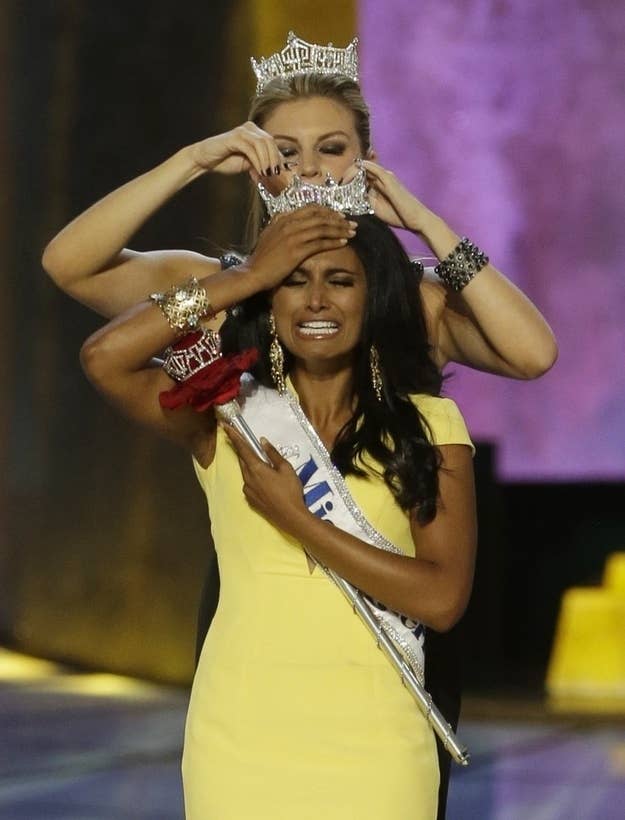 This is the second consecutive win for New York. She succeeds Mallory Hagan, who is also from New York.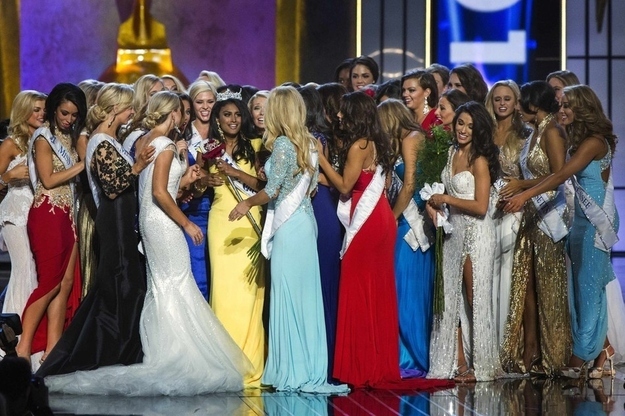 The pageant includes 53 contestants — one from each state, plus the District of Columbia, Puerto Rico, and the U.S. Virgin Islands — in swimsuit, evening gown, talent, and interview competitions.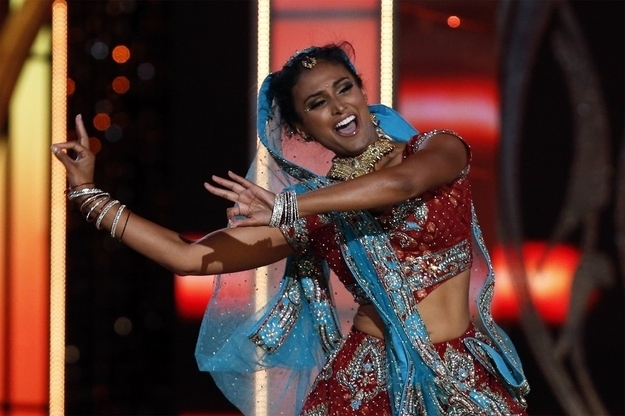 Among 12 contestants who advanced to the semifinals of Sunday's Miss America finale were Miss Kansas, the tattooed Army sergeant who was a favorite among many viewers, and the injured Miss Florida, who wore a bejeweled knee brace.
Maryland, Connecticut, Missouri, Oklahoma, New York, Wisconsin, Texas, California, Georgia, and Minnesota also advanced to the semifinals.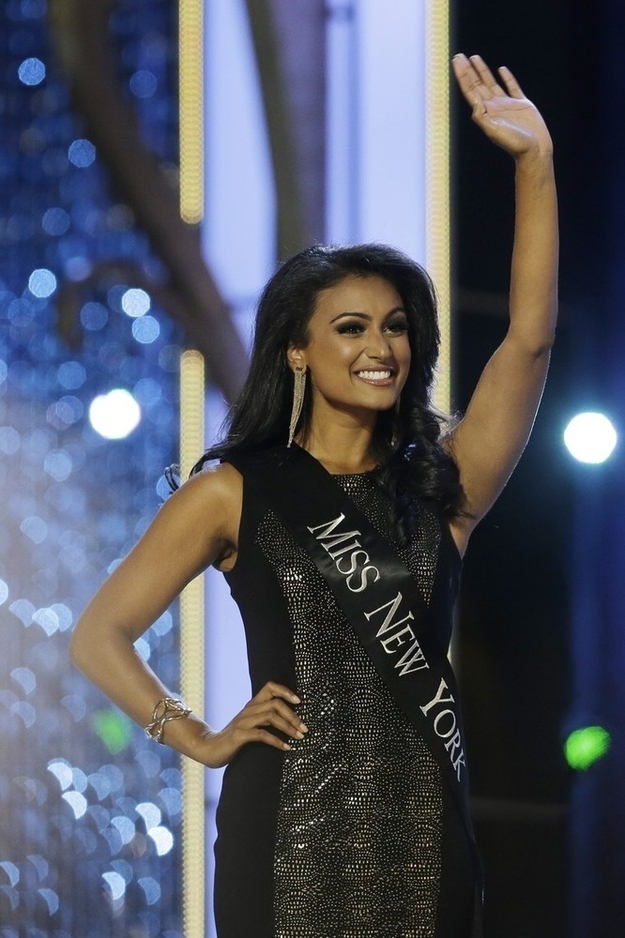 After swimming in the Atlantic City waters Monday morning, she will head to the scene of a devastating boardwalk fire in the New Jersey communities of Seaside Park and Seaside Heights on Monday afternoon.