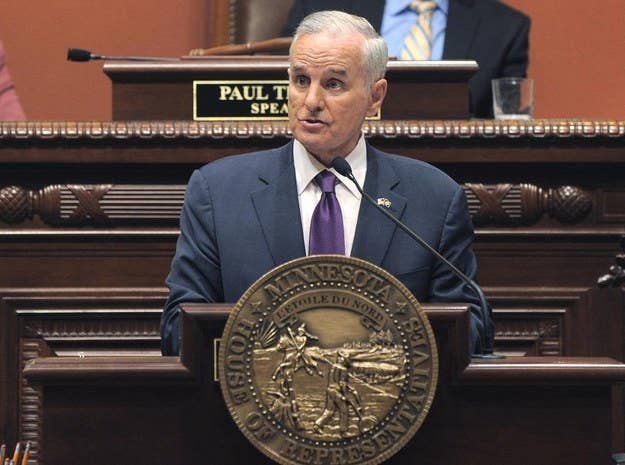 On Thursday, Minnesota passed into law a medical marijuana bill for patients with cancer, HIV/AIDS, glaucoma, Tourette's syndrome, Amyotrophic lateral sclerosis, Crohn's Disease, as well as for children with epilepsy.
With Gov. Mark Dayton's signature on the bill, Minnesota becomes the 22nd state to legalize medical marijuana. About 5,000 people are expected to be eligible for Minnesota's medical marijuana program and will be legally able to access cannabis beginning July 1, 2015, according to the Star Tribune.
"I thank everyone who worked together to craft and pass this legislation. I pray it will bring to the victims of ravaging illnesses the relief they are hoping for," Dayton said in a statement.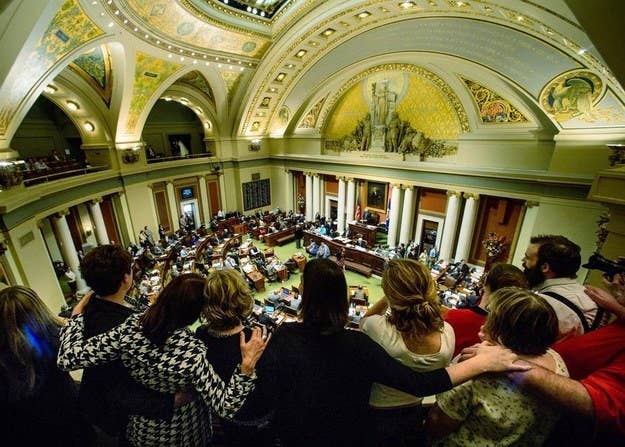 Unlike other states, Minnesota will not allow patients to smoke marijuana buds, but will instead have access only to cannabis oil. Many doctors have said this is unusual, and that oil extracts are often more potent than smoking the plant. Some medical marijuana advocates have also said many people will still not get the relief under the limited bill, and have said they plan to continue the fight next year in the legislature.
Police in Minnesota lobbied against legalizing possession or smoking of plant material, and the governor said he would not sign a bill that was not supported by the local law enforcement.
Private manufacturers will bid to produce and distribute the oils with the state Department of Health, which will manage the medical program. The law authorizes eight manufacturing and distribution sites around the state.