Photo Shows Dog Wearing A Purple Heart After Surviving Bomb Blast
Specialist Andrew Brown and a German shepherd named Rocky are recovering after the pair was hit by shrapnel from a bomb blast in Afghanistan.
A military dog and his handler shared a hospital bed after they were both wounded by shrapnel from a bomb that went off during a routine patrol in Afghanistan.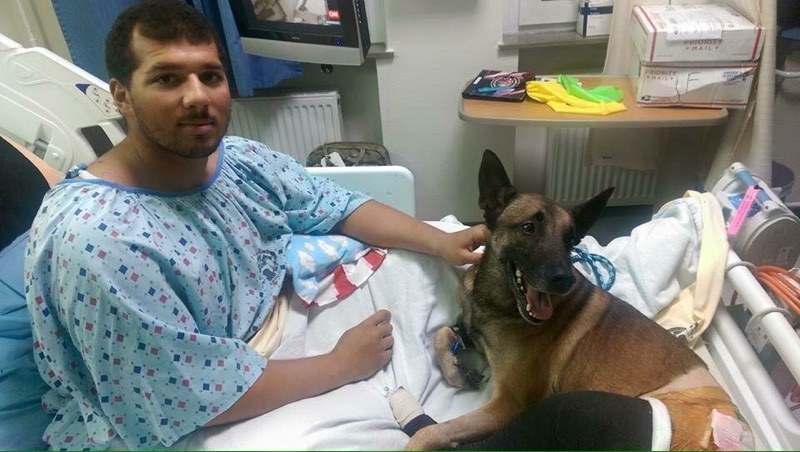 Specialist Andrew Brown and his United States Army military dog Rocky were sent to Germany to recover after suffering shrapnel wounds from an IED blast.
A picture of Rocky recovering with a Purple Heart pinned to his collar posted to the 89th Military Brigade's Facebook was met with an outpouring of support online.
Brown's wife Kayla posted on Facebook that her husband received multiple surgeries in Germany before he traveled to the Walter Reed Army Medical Center in Washington, D.C., on Friday for another surgery.
She said Rocky would stay in Germany for another week or two before returning to America to finish his rehab. Rocky was doing much better, she said, as his wound vac had been removed and "he can move around a little easier now."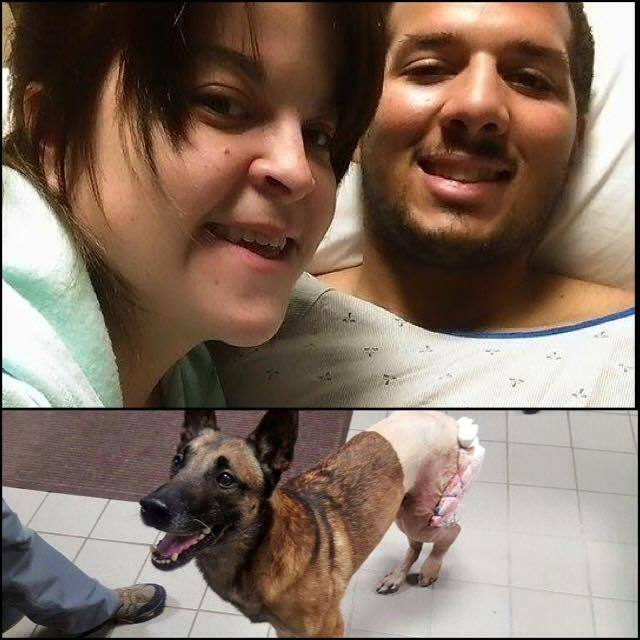 "While not necessarily life threatening, their injuries are pretty significant and will take some time to heal for sure," Kayla Brown wrote on Facebook. "Right now it's not known if either of them will be deemed fit for duty again after all is said and done... there's still a long road of recovery ahead."
"I'm so so thankful I didn't lose my best friend that night," the wife and mother of two added. "I don't know what I would have done. That man means the world to me and these boys of ours."
A Go Fund Me page was started to help support the Brown family.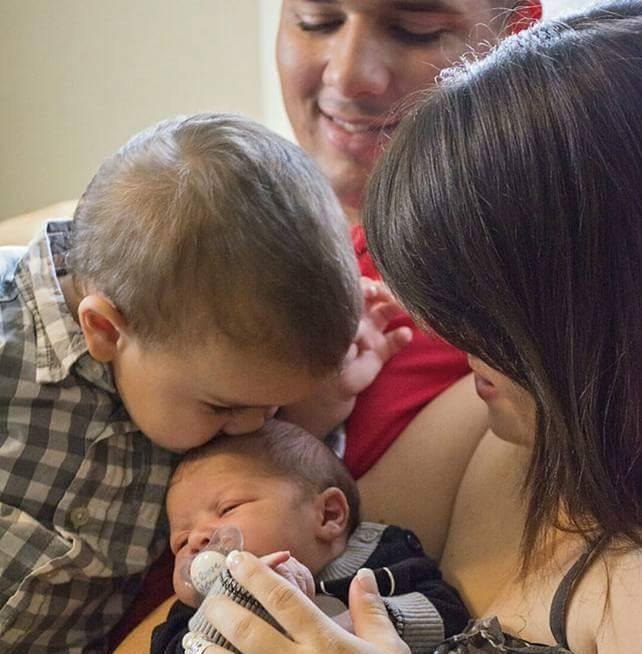 Rocky is 4-years-old and was re-certified in September during the working dog certification course before his deployment with Brown the following month.
"This course is always a wonderful experience," Brown said to the Fort Hood Sentinel in September. "The course allows handlers and dogs to build trust for one another."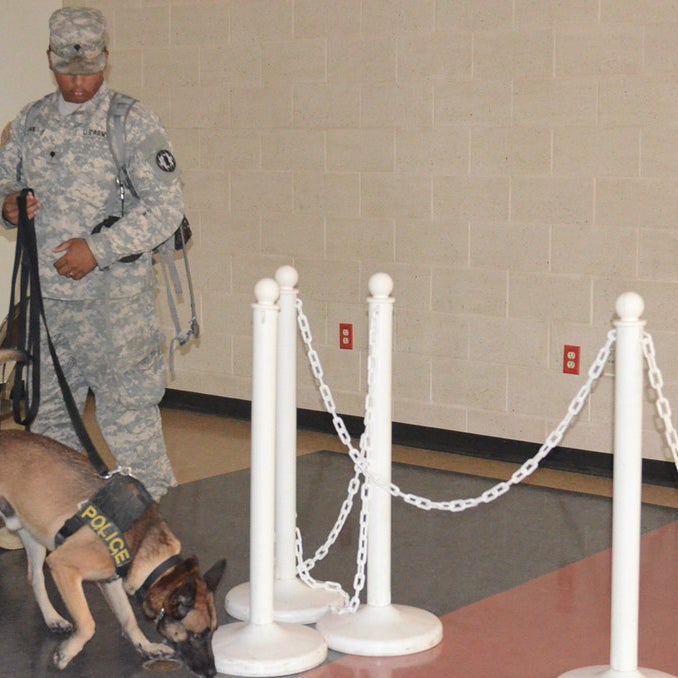 Handlers have the option to adopt the dogs after they are retired.
"Adoptions happen a lot with military working dog handlers," Brown said. "I would adopt Rocky in a heartbeat."