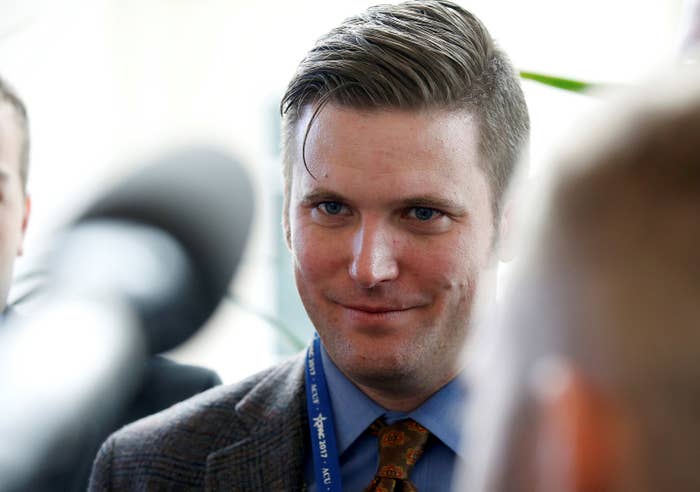 The organizer of white supremacist Richard Spencer's speaking tour has filed a lawsuit against Michigan State University, claiming that the school violated Spencer's right to free speech when it denied his request to speak on campus.
The lawsuit was filed by attorney Kyle Bristow Sunday night on behalf of Georgia State University student Cameron Padgett, who has been organizing Richard Spencer's speaking tour. Bristow is an MSU graduate and was president of the school's chapter of the conservative group Young Americans for Freedom while he was a student there. (Young Americans for Freedom claims Bristow's group was never affiliated with the national organization.)
In the complaint, which was sent to BuzzFeed News by Bristow Sunday, Padgett claims that the East Lansing, Michigan, university denied his application to rent a conference room at the school's Kellogg Hotel & Conference Center, which is located on campus.
The 23-year-old plaintiff is seeking a jury trial and punitive damages from MSU.

MSU said in August that it would deny Spencer's white supremacist group, the National Policy Institute, a space to speak, citing recent violence at a white supremacist rally in Charlottesville, Virginia, which Spencer attended.

"After consultation with law enforcement officials, Michigan State University has decided to deny the National Policy Institute's request to rent space on campus to accommodate a speaker," the university said in a statement on Aug. 17. "This decision was made due to significant concerns about public safety in the wake of the tragic violence in Charlottesville last weekend."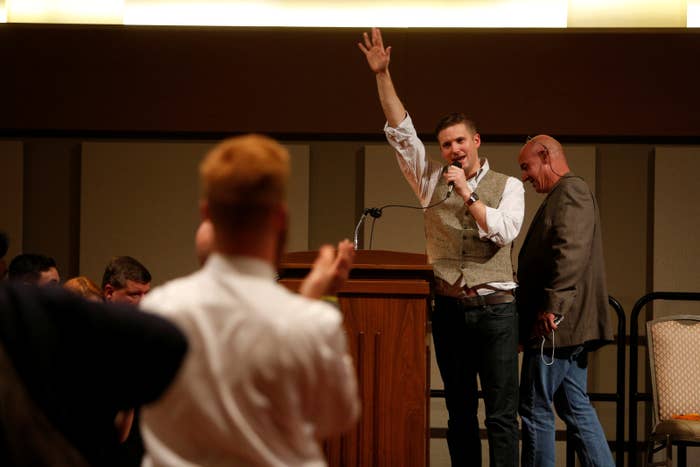 Several other universities have also recently declined to provide Spencer space to speak on campus, including Pennsylvania State University, Louisiana State University, Texas A&M University, and the University of Florida. The University of Florida reversed its decision to ban Spencer Friday after lawyers in the state threatened to file a lawsuit on Padgett's behalf.

The Gainesville, Florida, university said in a statement that "it was never the intention" to permanently bar Spencer and was willing to "make appropriate efforts to accommodate" the event, but not on Sept. 12, the day it was originally planned for, the Orlando Sentinel reported. Spencer will now have to apply to appear on campus on another date.
In April, Bristow and attorney Sam Dickson filed another lawsuit for Padgett against Auburn University in Alabama, after he was banned from renting a room there for Spencer to speak.

Federal judge Keith Wakins ordered Auburn to allow Padgett to rent a room, saying that because the school is a public university, it was not allowed to cancel the event just because it disagreed with Spencer's views. In his ruling, Watkins said the school had not sufficiently proven that Spencer's speech would incite immediate violence or unrest. The university settled out of court for $29,000, according to Bristow.
"This was about our right to free speech," Padgett said before Spencer took the stage at Auburn University on Aug. 18.
After Spencer's speech at Auburn, protesters flooded the campus and at least two fights broke out, leaving one man with a bloodied face.
The lawsuit filed Sunday against MSU described the Auburn ban as "virtually identical" to the decision made by the Michigan school, and that Watkins decision set precedent for the current case.
UPDATE
This article has been updated to include Young Americans for Freedom's claim regarding Bristow's chapter at MSU.