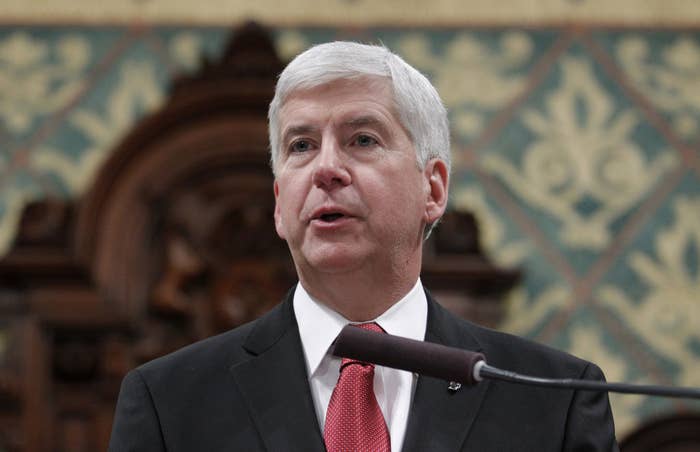 Michigan Gov. Rick Snyder on Monday vowed to drink the tap water from the city of Flint for the next 30 days in order to prove it's safe following a massive lead-contamination crisis.
Snyder said he will drink from large jugs that he filled at a Flint resident's home.
"I'm going to start drinking that tonight and do it for the next 30 days," Snyder said, according to the Detroit Free Press.
When asked if his family would also drink the water, Snyder said his wife "is on board with this."
Snyder had initially been met with heavy criticism after encouraging Flint residents to switch from drinking bottled water to filtered water.
"They have to cook with it and bathe with it," Elizabeth Taylor, a 73-year-old Flint resident, told the Detroit Free-Press.
The governor acknowledged the blow back in announcing his pledge on Monday.
"Flint residents made it clear that they would like to see me personally drink the water, so today I am fulfilling that request," Snyder said.
In January, President Obama declared a state of emergency following reports that children had tested positive for elevated levels of lead, which is known to cause permanent mental and physical disabilities.
The crisis started in April 2014, when Flint's source of water was switched from Detroit to the nearby Flint River in an attempt to save money. But the new water immediately started to corrode pipes and lead began leaching into the system.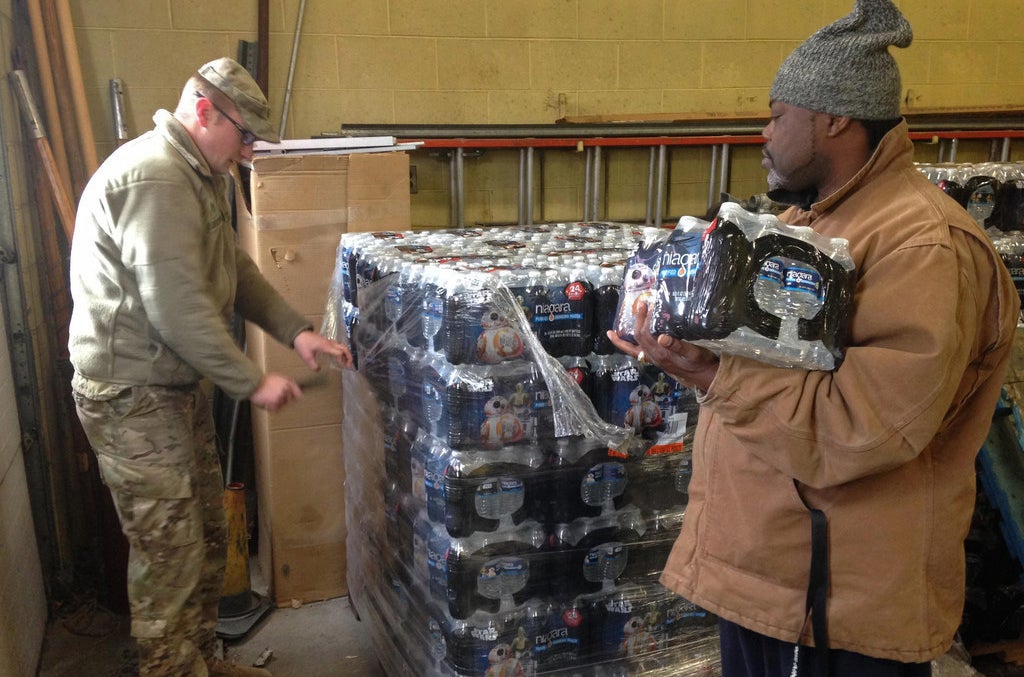 Flint switched back in October, but the risk of exposure to lead continues to be a concern. Snyder has been repeatedly criticized for his slow response to the crisis.
Officials said they are also investigating whether the water contamination is linked to an outbreak of Legionnaires' disease that has now killed 12 people in the area.