On Sunday's historical Presidential visit to Cuba, First Lady Michelle Obama wore a dress by designer Carolina Herrera with red and blue flowers on a white background.
The visit to Cuba by President Barack Obama and the First Family marked the first time a sitting U.S. president visited the country in 88 years.
Herrera was born in 1939 in Caracas, Venezuela, and later became a naturalized citizen of the U.S.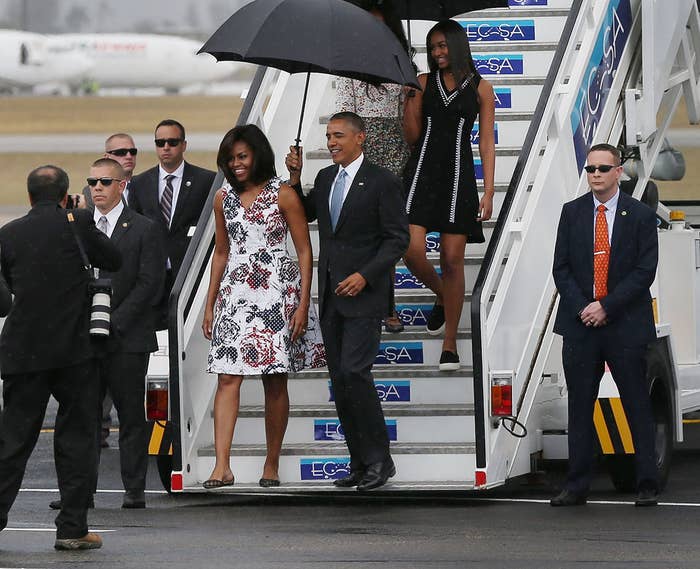 The First Lady wore a dress by the same designer to a 2014 state dinner in honor of French President François Hollande.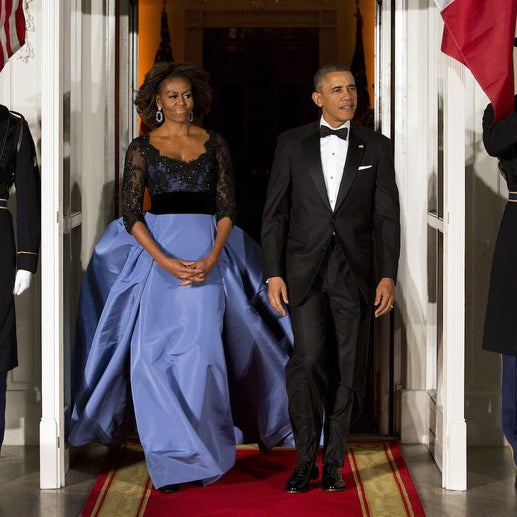 She again wore a dress designed by Herrera to greet the Pope in Washington, D.C. in September.
FLOTUS has become well-known for her amazing wardrobe, and many people wanted to know where they could get it.
Independent Journal reporter Kate Bennett pointed out that the First Lady's dress was actually a customized variation of this House of Herrera dress.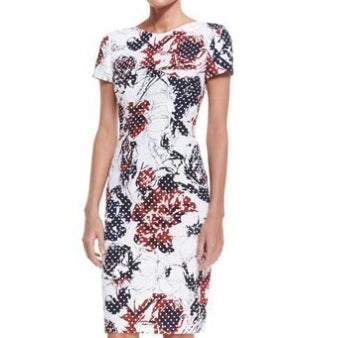 Sasha and Malia also wore A-line dresses Sunday, matching their mom.
Way to slay, as always, First Lady.