Mexico Hit By Two Severe Storms
UPDATE: At least 34 people have been killed in Mexico from the hurricane and storm that converged on the country from the east and west coasts.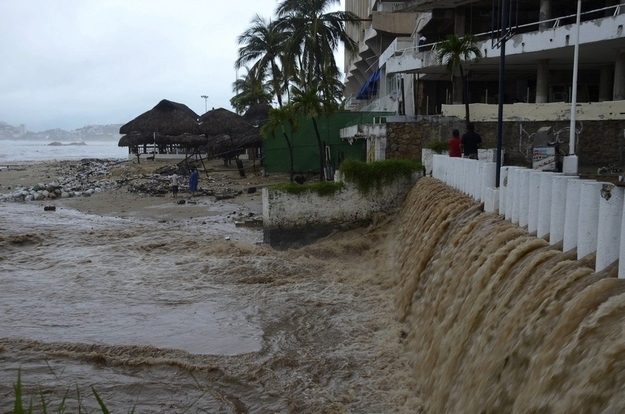 Tropical Storm Manuel hit Sunday from the Pacific coast, while Hurricane Ingrid made landfall Monday on Mexico's Gulf Coast.
The past few days Mexico has been inflicted with rain storms and high winds that have caused floods and landslides.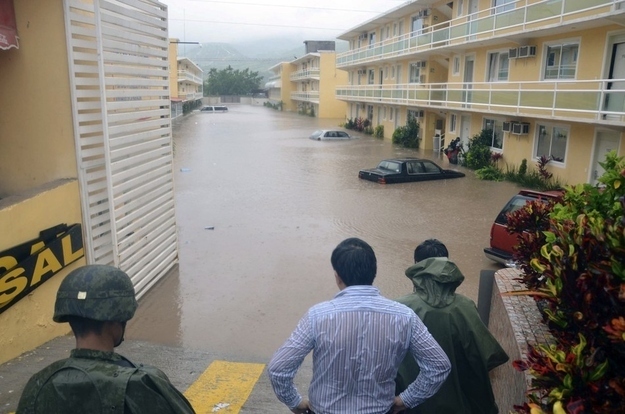 The severe weather led to the cancellation of Independence Day celebrations planned for Sunday and Monday in many communities.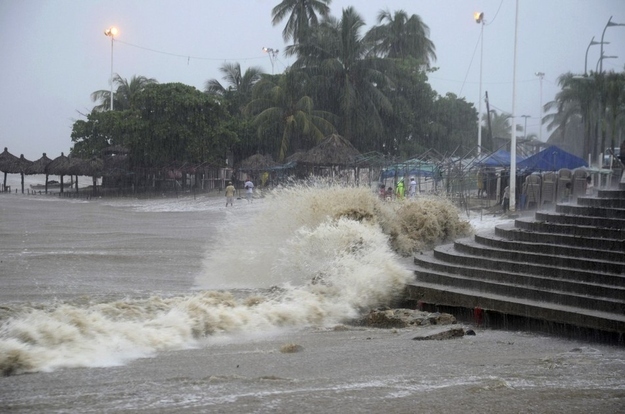 Some of the heaviest damage was in the southern coastal state of Guerrero, where 15 deaths were reported from Manuel. People have been killed by landslides, drownings in overflowing rivers, and car crashes on the rain-swept mountain highway.
Rains from Ingrid caused landslides that killed three people in the central state of Puebla, and one person was reported dead in Oaxaca. Three deaths were reported in Hidalgo, one of which was a woman who died when a landslide buried her house.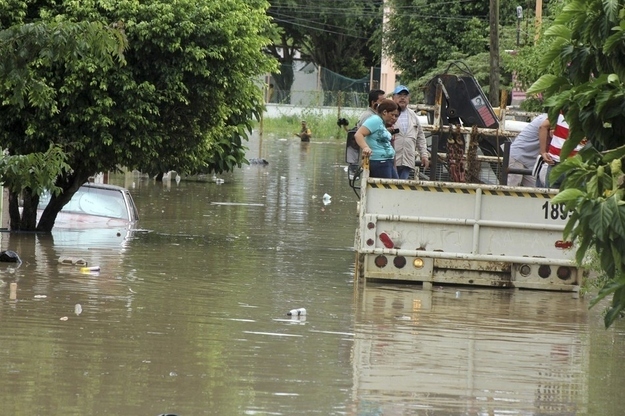 Gov. Javier Duarte of Veracruz said a landslide that smashed into a bus traveling through the town of Altotonga . The governor added the death toll could grow as bodies were recovered.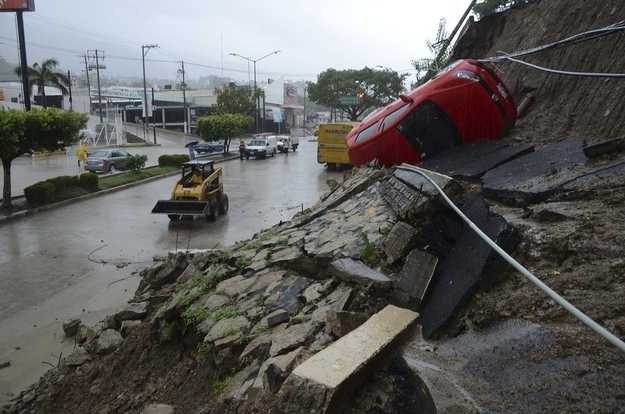 More than 23,000 people have been forced to leave their homes. Of those who have been evacuated at least 9,000 went to emergency shelters while others are staying with friends and families.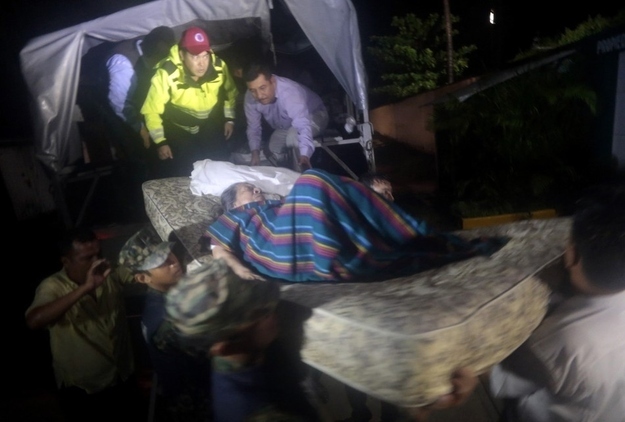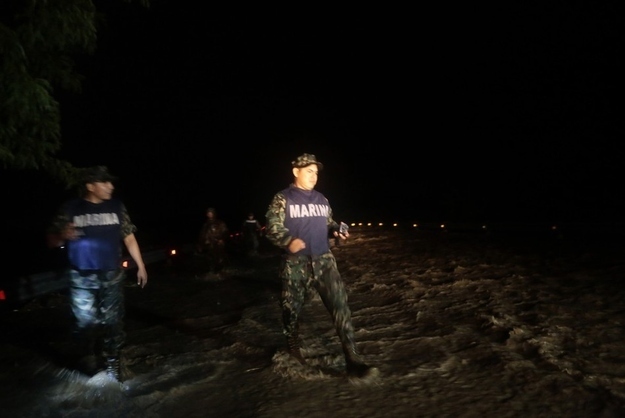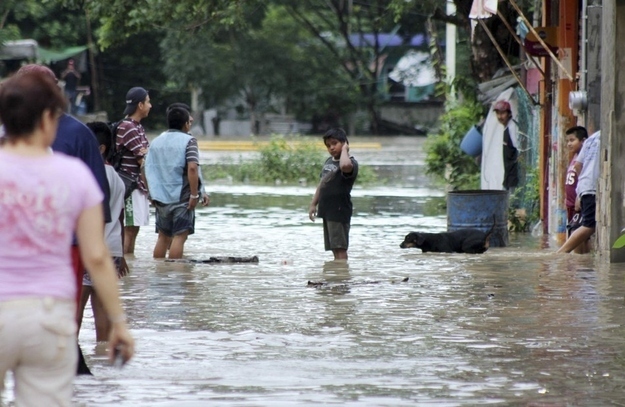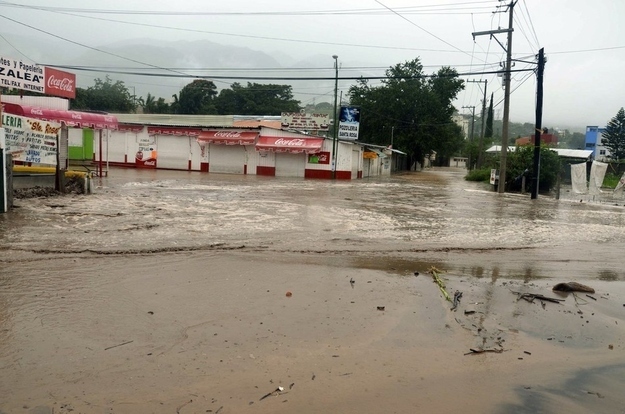 Manuel came ashore as a tropical storm Sunday afternoon, but quickly lost strength and was downgraded to a tropical depression late Sunday. It dissipated into an unorganized rain system Monday, dumping heavy rains on several states.
Ingrid was downgraded to a tropical depression by Monday night.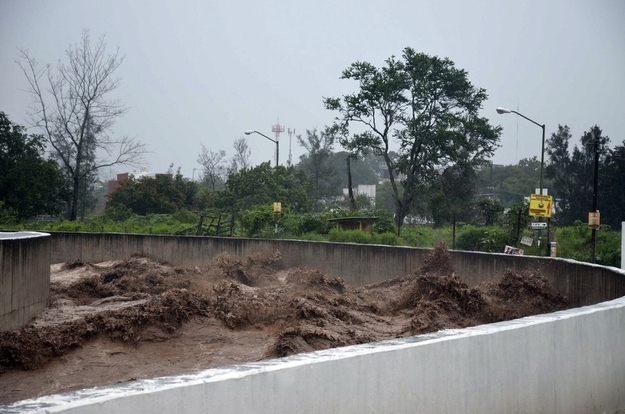 A week ago, 13 people were killed in Veracruz when their homes were buried under a landslide caused by heavy rains.