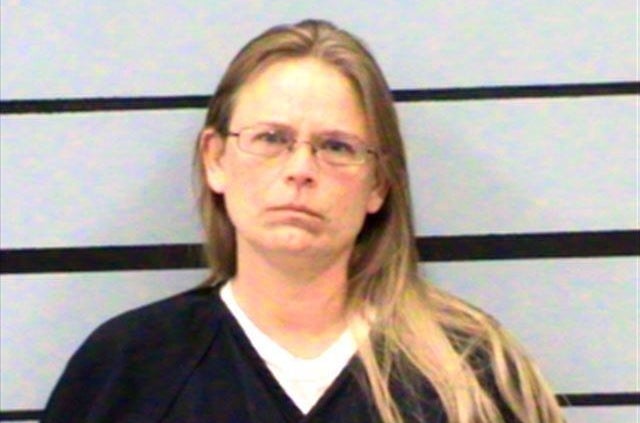 A Texas teenager who had the cognitive age of a 6- or 7-year-old was found dead with her uterus removed and throat slashed in her partially burned home on Feb. 10 after telling school officials she had been impregnated by her stepfather, according to an arrest warrant.
The 18-year-old's stepfather, James Holland, was arrested on March 10 and charged with aggravated sexual assault of a child, according to Lubbock Country Sheriff's online records. On Friday, the mother of the girl, Debi Holland, was arrested and charged with aggravated sexual assault of a disabled person.
The 39-year-old stepfather had been abusing the girl since she was at least 12 years old, an arrest warrant obtained by the Associated Press said.
The warrant said Holland had also sexually abused the girl's 15-year-old sister since she was at least 9 years old. The younger sister told investigators on March 10 that the stepfather sexually assaulted her two to five times a week over the past two to three years.
Debi Holland knew about the abuse of her older daughter as early as 2008, when she was diagnosed with a sexually transmitted disease, according to the documents.
"By providing (the husband) access to her daughters after being made aware that (he) was molesting them, (the mother) aided (her husband) in the sexual assaults of her daughters," the warrant said.
The 18-year-old, who was not identified because she is a victim of a sex crime, told a school worker on Jan. 29 that her stepfather had impregnated her.
"Mom told her not to tell anyone because Mom needed (the stepfather) to pay bills," the warrant said.
Investigators said a fire at the Holland's home in Idalou, Texas, was set to cover up the crime. No charges have been made in the killing of the 18-year-old, but Lubbock County Sheriff's office said more charges are to be expected.