On Thursday, first lady Melania Trump surprised everyone when she went to Texas to learn about the detention centers where young children, who have been separated from their families at the US–Mexico border, are being held.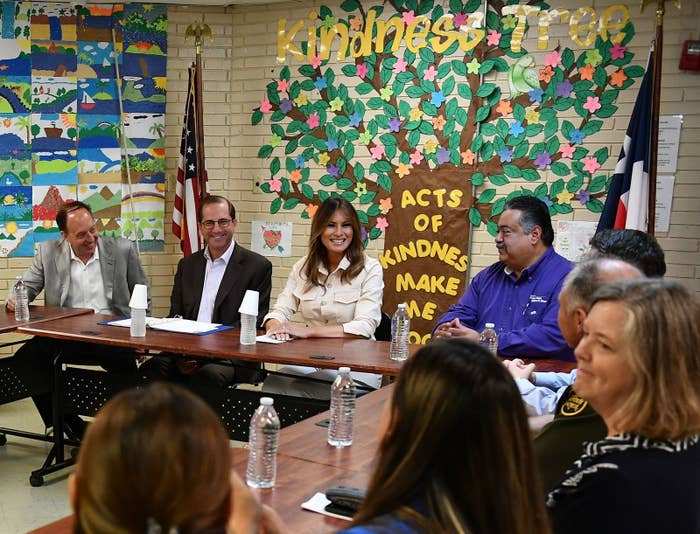 While boarding at Andrews Air Force Base in Maryland for the trip, FLOTUS was photographed wearing a jacket that says "I REALLY DON'T CARE, DO U?" and people certainly took notice.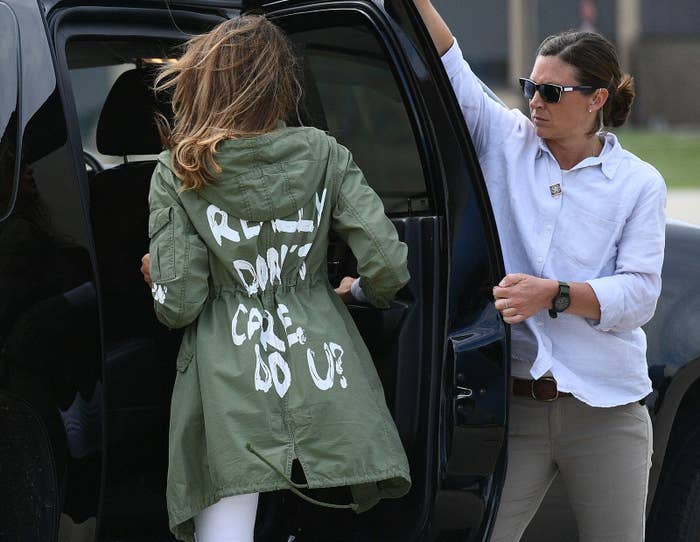 Since we live in the Age of Meme, an image of the jacket sold by the retailer Zara was quickly altered to spread alternative messages.
The jacket was originally $39 but is no longer for sale online. But here are a few possible alternatives, as offered by people of the internet:
Some memes trolled with controversial "truths".....
....such as "Hot dogs are sandwiches"
...and "Pineapple is good on pizza."
Others tried to stay focused on the politics.
What if Melania really meant to say...
Or this.
Or perhaps she was attempting to take down capitalism with fashion!
Or she was trying to convey a ~secret~ message about her husband...
Or send a message to his administration...
...or maybe it could have been a message for civic engagement?