Meet The Extremely Rare Animal Who Has An Insanely Cute Teddy Bear Face
The adorable ili pikia lives on the sloping mountains of China and is so rare it hasn't been seen in more than 20 years.
The ili pika has long eluded scientist Weidong Li, who first discovered the creature in the mountains of northwestern China more than 20 years ago. Now, after returning over many years, he has finally photographed the rare animal.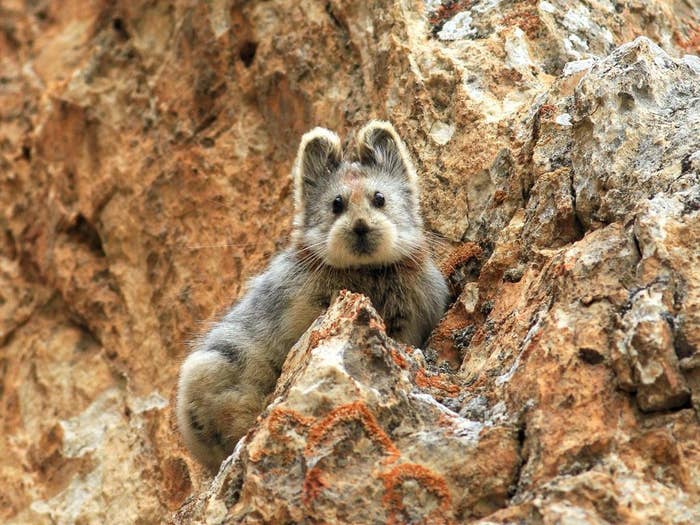 The mammal with a teddy bear face and bunny ears was discovered by chance in 1983 by Li, who only spotted the creature a handful of times over the following decade, according to the National Geographic.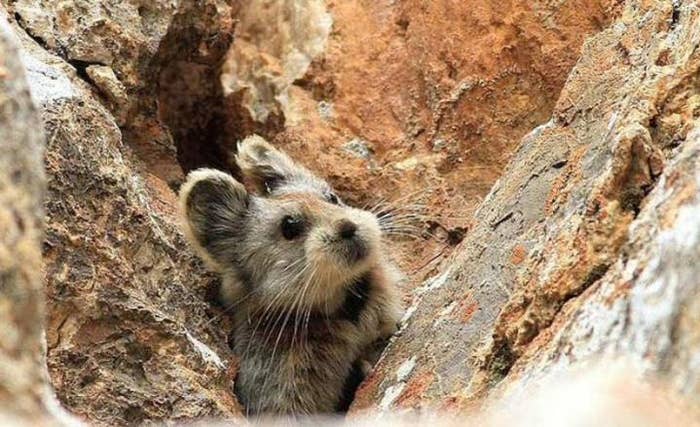 The ili pika is related to other pika found in North America. The animals are known to live at very high elevations around 9,000 feet.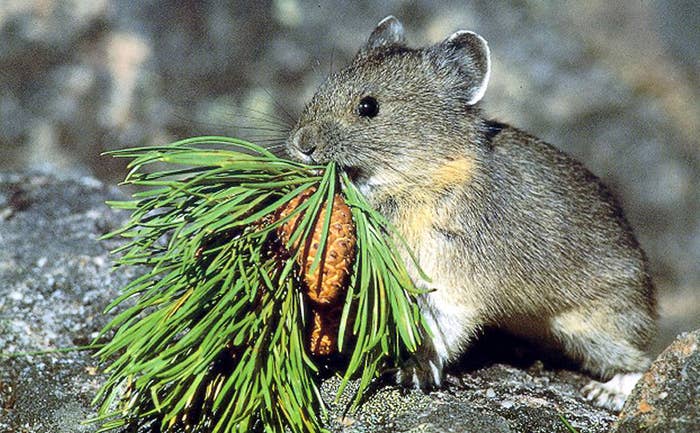 In the Tianshan Mountains, the animals live on sloping rock faces and feed on grass.
In the early 2000s, Li returned to the mountains, but was not able to find the creature.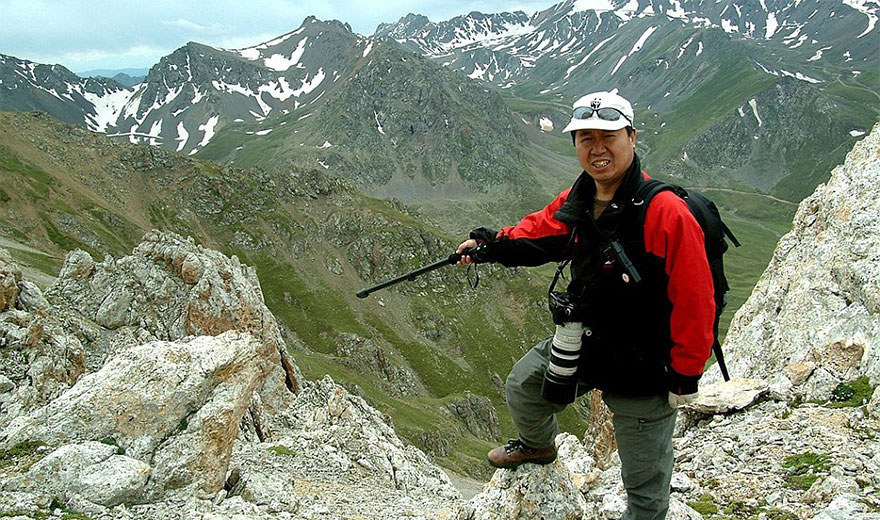 Then, in the summer of 2014, he went back to the Tianshan Mountains with a group of volunteers and finally rediscovered the adorable animal.
The ili pika has seen declines in populations and is considered vulnerable to extinction, according to the International Union for the Conservation of Nature. Grazing and air pollution have likely contributed to the decrease in population.
Li told CNN that the ili pika probably had a total population of 1,000 in China.
As if their looks weren't enough, the pika may have inspired the famous Pokemon character, Pikachu, CNN reported.