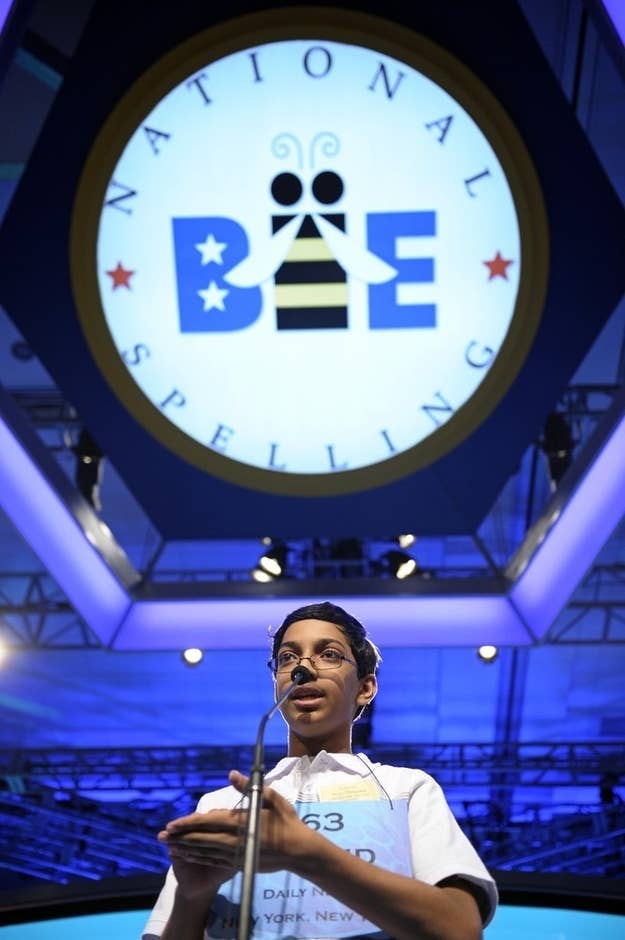 Arvind Mahankali takes home a $30,000 prize, a $2,500 U.S. savings bond from Merriam-Webster, $2,000 worth of reference works from Encyclopedia Britannica, and a huge trophy. Plus the respect of spelling enthusiasts everywhere. Tonight's 11 finalists advanced from 281 competitors based on a combination of onstage performance and computerized spelling and vocabulary tests. For the first time, competitors in the preliminary rounds had to know the definitions of words they spelled.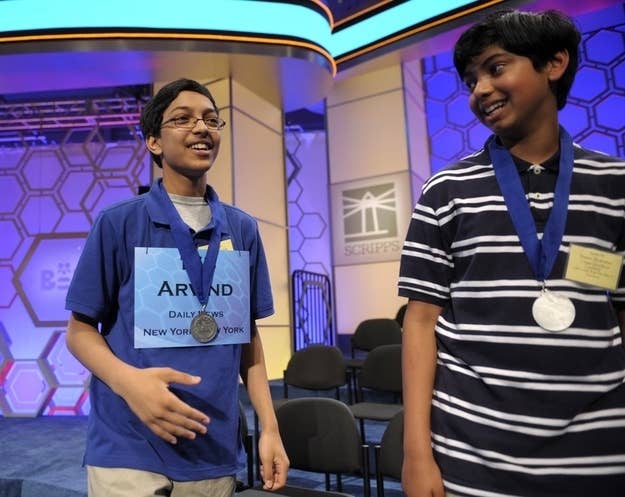 A dedicated speller, Arvind Mahankali finished in third place the past two years and in ninth place in 2010.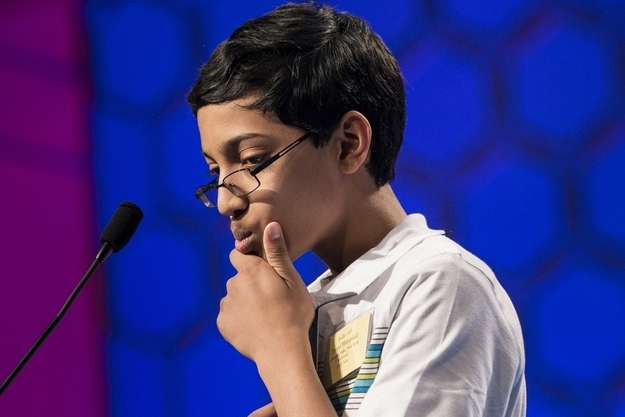 After second-place finisher Pranav Sivakumar incorrectly spelled "cyanophycean", a type of blue-green alga, Mahankali had to spell two words correctly. He successfully spelled "tokonoma," which is a Japanese word meaning a niche in a house, before spelling "knaidel," which is a German word for a dumpling. In the past, Mahankali has struggled with German words.
In 2011, Mahankali incorrectly spelled the word "jugendstil" during the finals.