Lightning Strikes 14 People In Los Angeles, 1 Dead
UPDATE: At Los Angeles' Venice Beach, 13 people were struck by lightning Sunday afternoon and one of them has died, authorities said. On Catalina Island, a 57-year-old man was also hit by lightning.
UPDATE — July 27, 10:15 p.m. ET: A lightning storm occurred Sunday afternoon at Venice Beach, Calif., killing a 20-year-old man and injuring 12 others, including a 15-year-old, Los Angeles Fire Department spokeswoman Katherine Main said.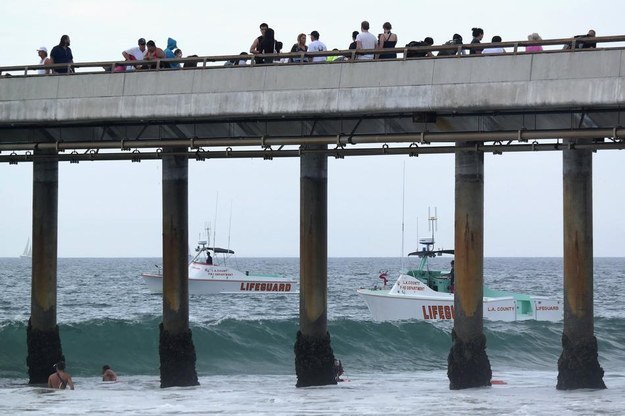 One person died at the hospital and another person remains in critical condition.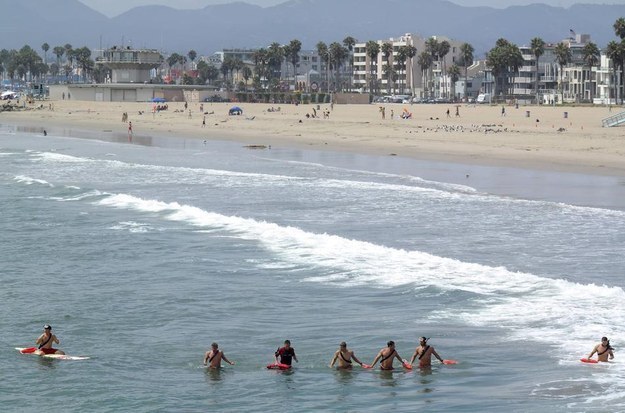 Some of the people injured during the thunderstorm were on Venice's famous boardwalk, while others were in the ocean at the time.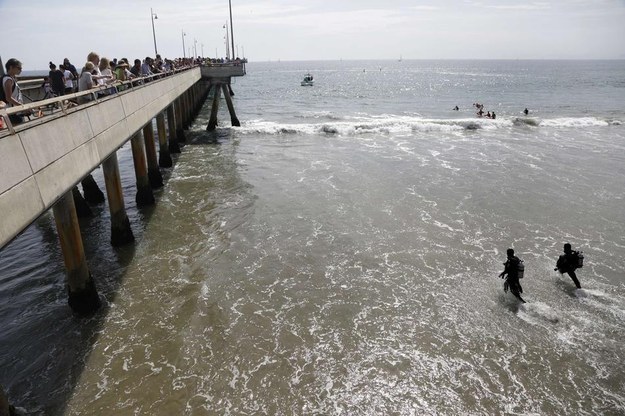 Steve Christensen told the Associated Press that lifeguards and others went into the ocean to look for a missing swimmer.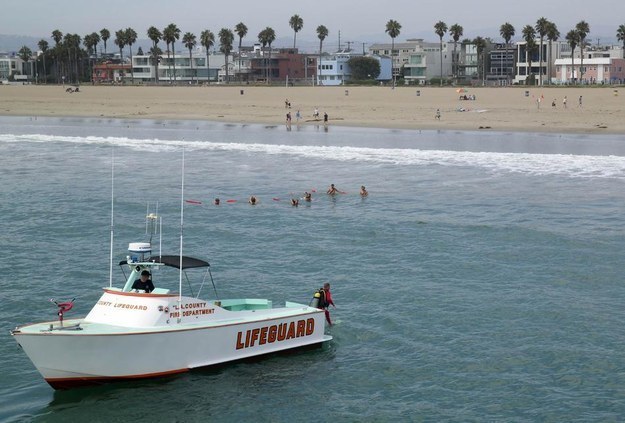 Christensen said his friend pulled the body from the water, and lifeguards began performing CPR on him, before he was transported to the Marina Del Rey Hospital.
Eight other people were taken to the same hospital to be treated.
Four people were treated at the scene and released.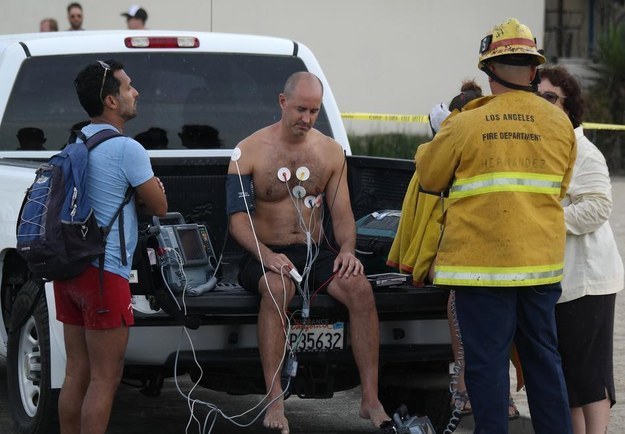 Stuart Acher, who had been at the beach at the time of the storm, said he was struck by lightning while playing volleyball.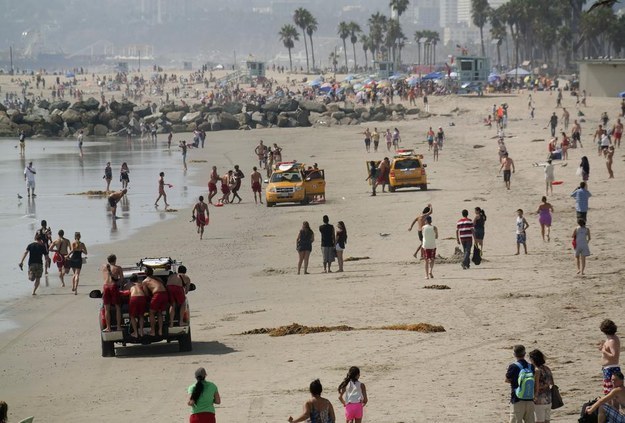 Authorities said one person, a 57-year-old male, was struck by lightning on a golf course Catalina Island. He is reportedly in stable condition.
The thunderstorms on the Island also caused minor flooding and two small fires that were extinguished, said Steve Denning, who works for the Los Angeles County Sheriff's Department.