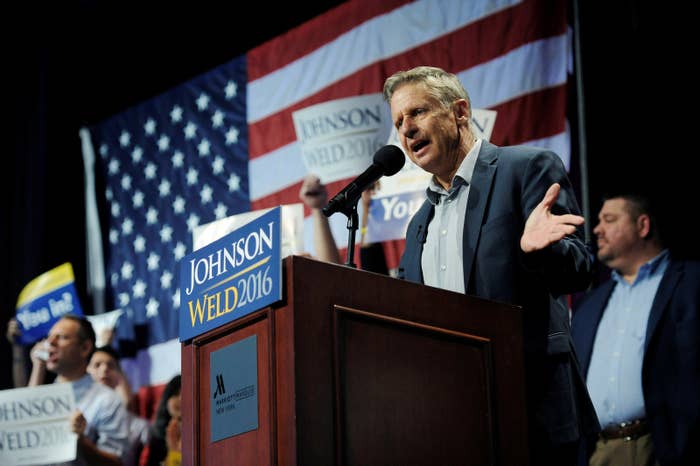 Libertarian Gary Johnson on Tuesday announced that he will be the first third-party presidential candidate to appear on the ballot in all 50 states, plus Washington DC, since 1996.
"With a majority of Americans wanting a choice other than Donald Trump and Hillary Clinton, today we now know for certain that on Election Day, every voter in America will have that alternative option," Johnson said in a statement, referring himself and his running mate, former Massachusetts governor Bill Weld.

Gaining ballot access in all 50 states and DC is a "monumental task," he added, noting that the only other tickets to do so are the two main political parties.

Ballot access laws are a major hurdle for third-party candidates. Jill Stein is running for the Green Party, but has not gained ballot access in all 50 states.
The Libertarian party last achieved the nationwide feat in 1996 with candidate Harry Browne. Also on the ballot in all 50 states that year was Reform Party candidate Ross Perot.

For the Reform Party in the 2000 election, Patrick Buchanan appeared on all 50 state ballots, but not in D.C. The Libertarian Party also secured nationwide ballot access in 2000 with Browne running again, but Arizona's Libertarian Party opted to instead run L. Neil Smith.