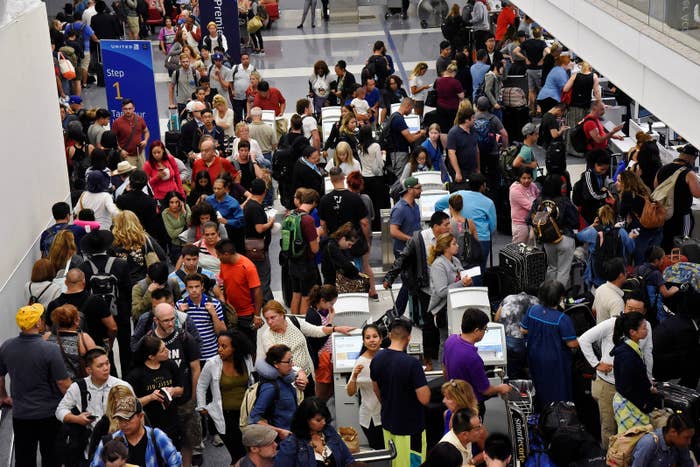 Panicked travelers were rushed out of terminals at Los Angeles International Airport Sunday night after reports of a possible shooting that later proved to be loud noises caused when a man wearing a Zorro costumed was detained by police.
Screaming passengers fled the airport amid rumors that an armed man was roaming the airport and shots had been fired. Officials closed the central terminal area and the Federal Aviation Administration issued a ground stop, delaying flights.
However, the Los Angeles Police Department later confirmed that the initial reports of a possible shooting at LAX turned out be "loud noises only" and there were "no injuries."
On Monday, airport officials released a statement explaining the chaos began at 8:40 p.m. local time when a man was spotted in the Terminal 7 lower/arrival level "dressed in black with a sword, wearing a mask."
An airport spokesperson told BuzzFeed News the black costume was that of Zorro, the masked crusader made famous in books and movies.
Footage posted to Twitter showed armed police surrounding a man in black, yelling at him to "get on the ground."
"Believing the subject was armed with a sword, several Airport Police officers approached him with weapons drawn out of an abundance of caution," airport officials said in a statement. "The man was detained, questioned and released. Airport Police determined the sword was plastic."
However, LAX police officer Alicia Hernandez told BuzzFeed News that authorities then received a call of a possible active shooter at Terminal 8.
"Word spread quickly through the terminals by word-of-mouth, social media, and additional calls were made to Airport Police about an active shooter in other terminals, with some reporting having heard gunshots," airport officials said Monday.
Airport police tweeted that they were searching the airport and were taking all precautions to ensure public safety.
NBC Nightly News anchor Lester Holt said he arrived at the airport as people were fleeing Terminal 4 and walking onto the tarmac.
Social media posts showed people running from terminals at the airport.
The chaos affected Terminals 1, 4, 6, 7, and 8, and police temporarily closed roadways, causing major traffic delays.
Some passengers were also rushed through security checkpoints without being properly screened, airport officials said.
A review of CCTV found no shots were fired and the FAA lifted its ground stop at 9:30 p.m. after half an hour.
The ground stop forced some 27 arriving flights to be diverted to other airports, and delayed some 281 departing or arriving flights in total.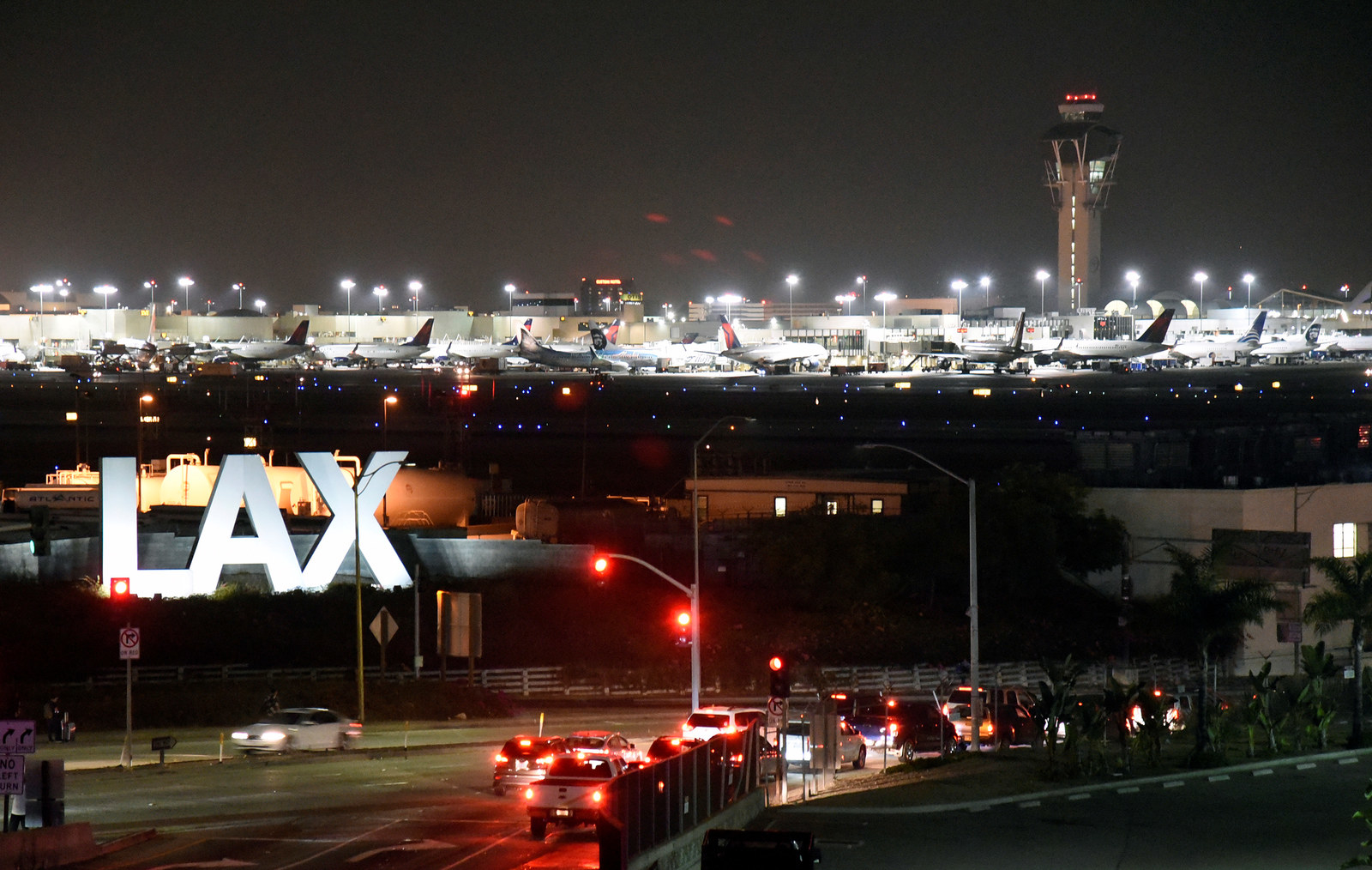 Security staff with explosive-detecting dogs swept the terminals, before passengers were allowed to reenter.
An actor, who wished to remain anonymous, told CBS he had arrived at the airport wearing his Zorro costume after attending an audition.
"The next thing I know, [the police are] all over me," he said.