In a moving moment, more than 100 women abused by disgraced USA Gymnastics doctor Larry Nassar took the stage at the ESPY Awards Wednesday to accept the Arthur Ashe Courage Award.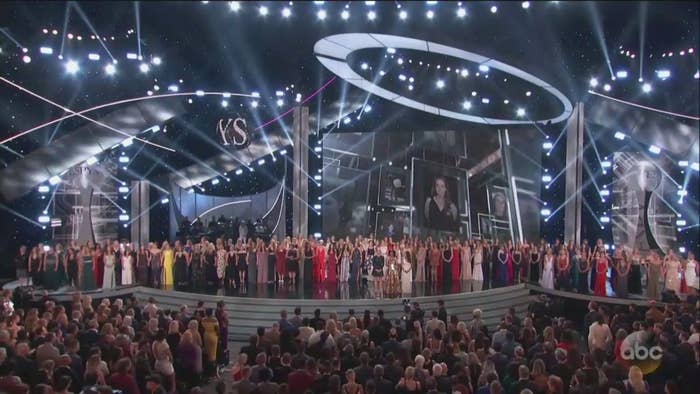 It took over a minute for the 141 women to fill the stage, while the audience cheered them on.
It was the first time the women had gathered together in public since the former USA Gymnastics and Michigan State University doctor was sentenced in February. More than 160 women traveled to that hearing to read victim impact statements about the effects of Nassar's abuse.
Nassar is now serving an effective life sentence in prison for abusing hundreds of young female athletes under the guise of medical treatment.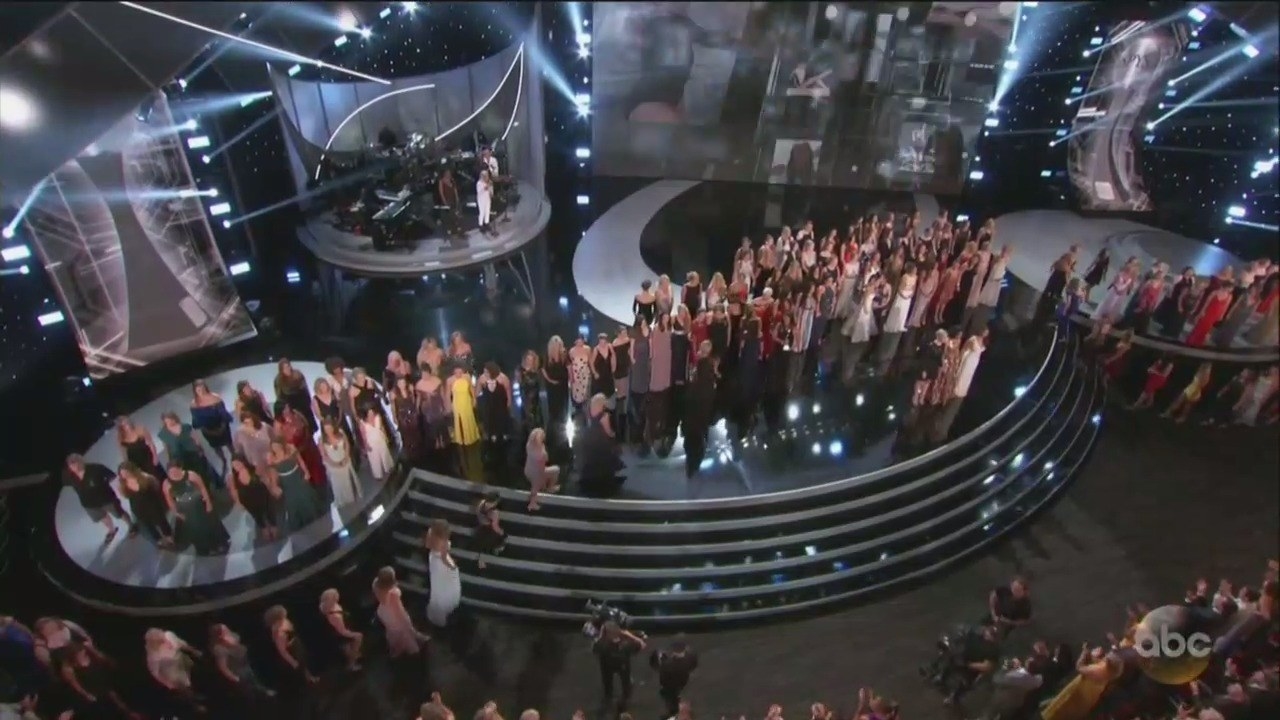 After a standing ovation, Sarah Klein, Nassar's first known victim, told the audience that it was "a privilege to stand up here with my sister survivors as we represent hundreds more who are not here tonight."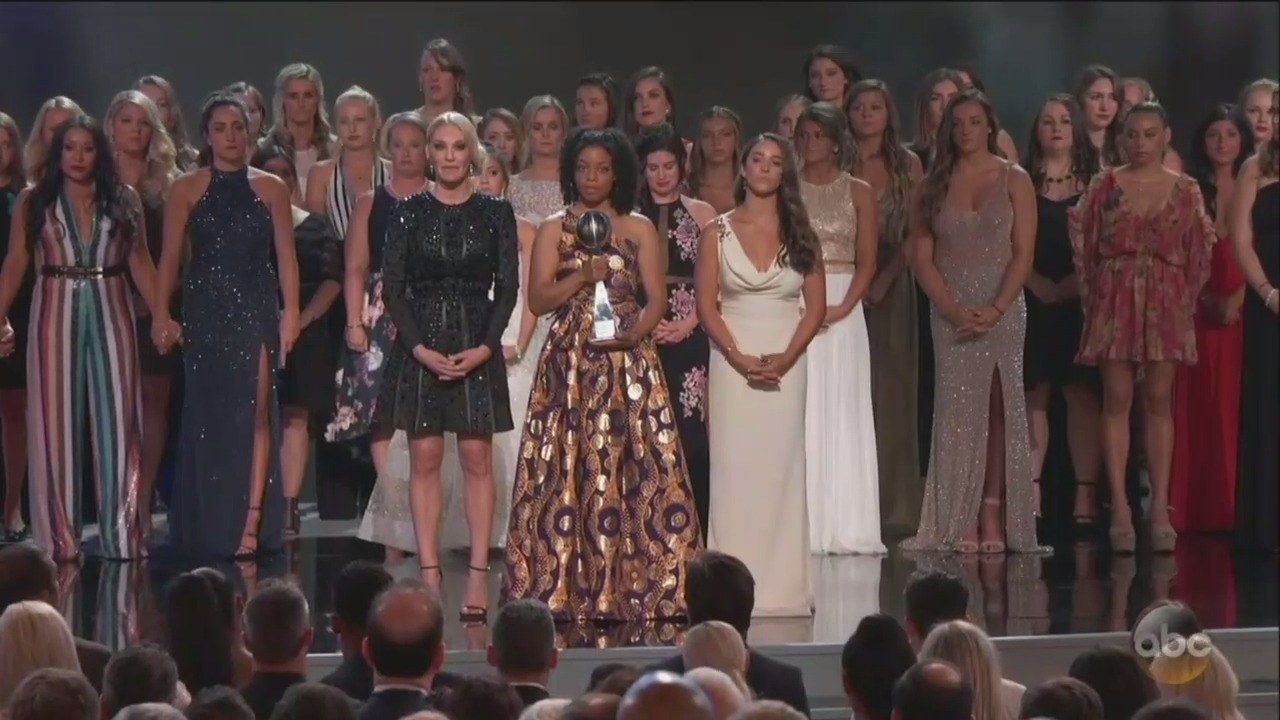 "Make no mistake, we're here on this stage to present an image for the world to see. A portrait of survival," Klein said.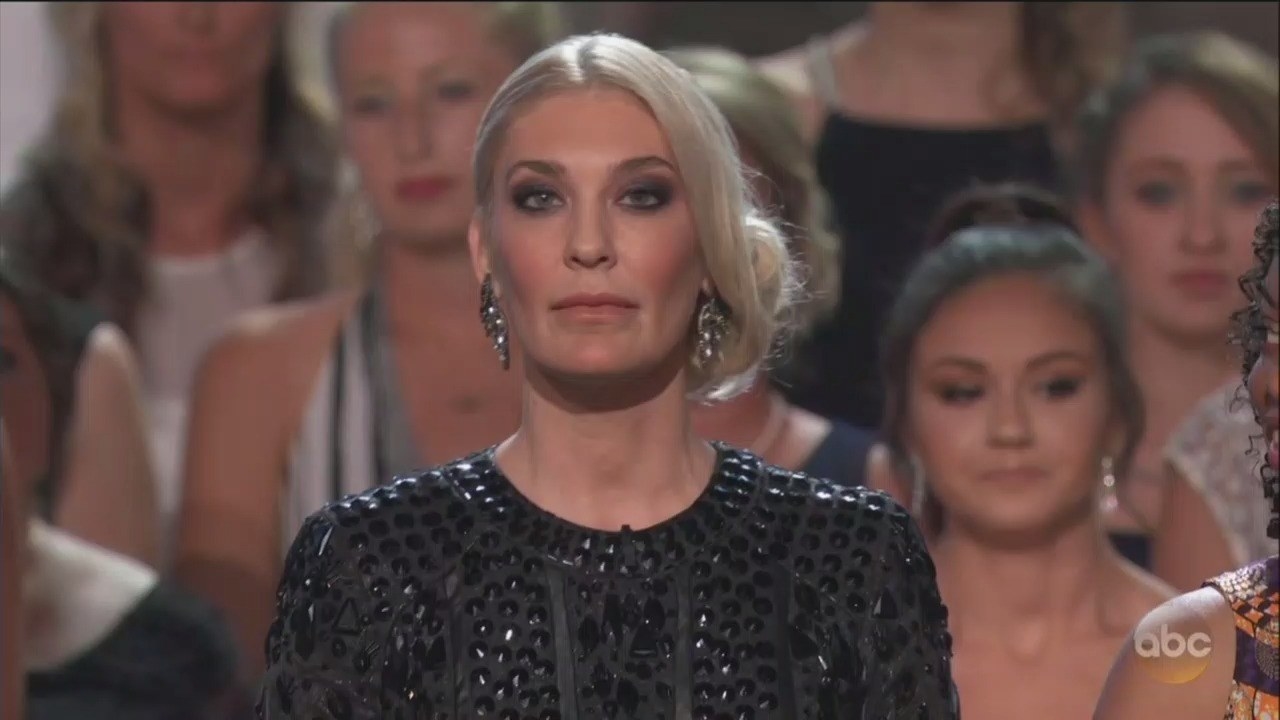 "Speaking up and speaking out is not easy," she continued. "Telling our stories of abuse, over and over and over again, in graphic detail, is not easy. We're sacrificing privacy, we're being judged and scrutinized, and it's grueling and it's painful, but it is time."
"As a mother, I am here to say that we must start caring about children's safety more than we care about adults' reputations," she added. "And as a survivor, I'm here to say that if we just give one person the courage to use their voice, this is worth it."
Tiffany Thomas Lopez, a former MSU softball player, where Nassar worked until 2015 as a doctor in sports medicine, said, "the amount of loss is almost immeasurable. Tonight, we stand here, and it feels like we're finally winning."
US Olympic gymnast Aly Raisman recounted how complaints about Nassar's behavior toward members of the USA Gymnastics team had been ignored for years.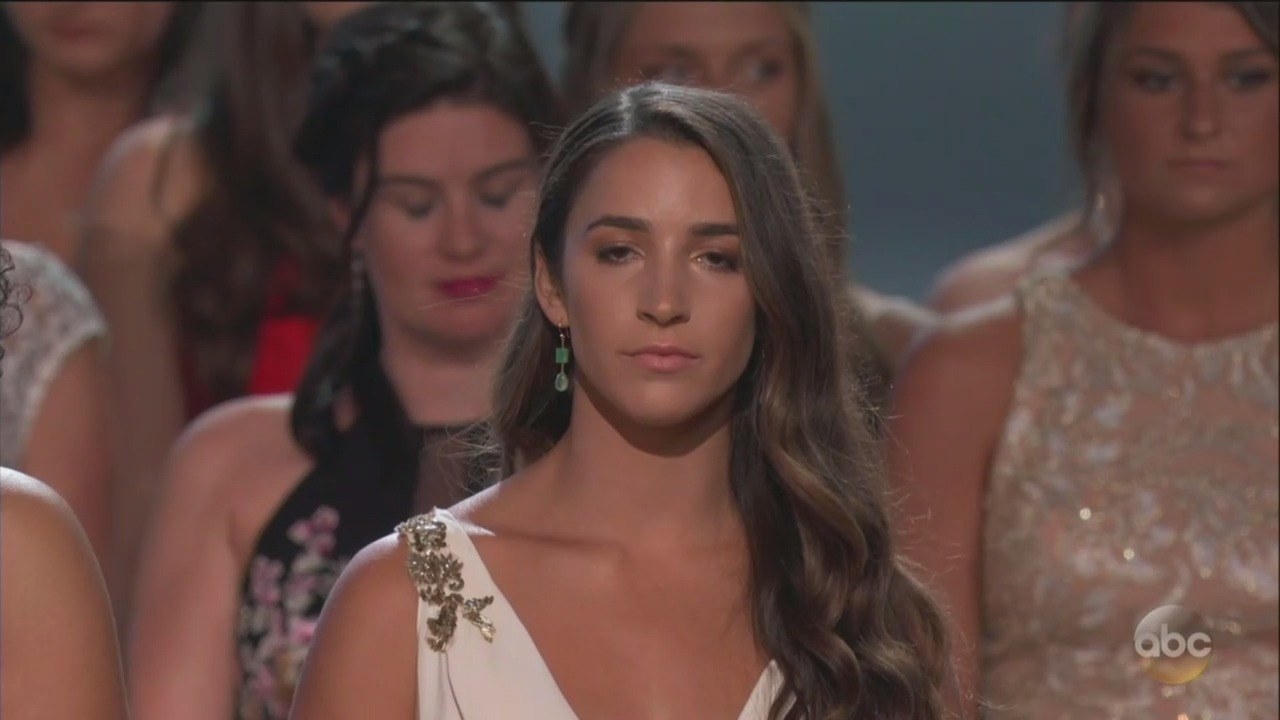 "All those years, we were told, 'You are wrong. You misunderstood. He's a doctor. It's okay. Don't worry. We've got it covered. Be careful. There are risks involved,'" Raisman said. "The intention — to silence us. In favor of money, medals, and reputation."
"But we persisted and finally someone listened and believed," she continued. "To all the survivors out there, don't let anyone rewrite your story. Your truth does matter. You matter and you are not alone."
People online were extremely moved.
A lot of people said it was a "powerful moment."
ESPN shared an image of the women onstage and called it "a picture of courage."
"They fill a stage. And that's not all of them."
"It's heartbreaking and inspiring at the same time."
"So moving, so brave, thank you," tweeted reporter Miya Shay.
Former NHL player Georges Laraque said the moment left him "speechless."
"The number of strong women on that stage is amazing."
And one person called it "the most well-deserved award ever" given out an ESPY ceremony.