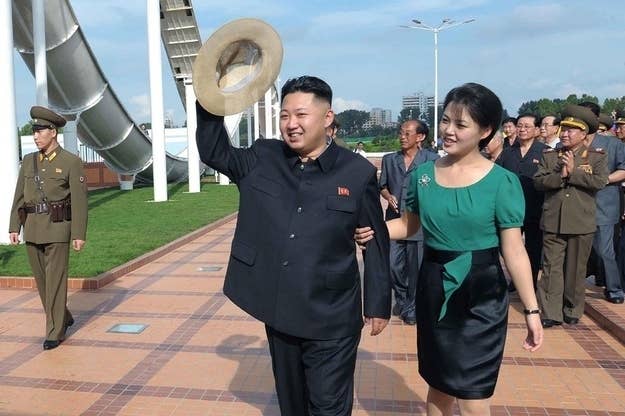 U.S. basketball star Dennis Rodman visited with Kim Jong-un in North Korea last week — his second visit to the isolated country this year. Rodman said he held Kim Jong-un's baby girl, named Ju-Ae, in his arms.
Rodman has previously referred to the North Korean leader as his "friend," and on Sunday told The Guardian that Kim's a "good dad and has a beautiful family."
Last year pictures appeared to show Kim's wife Ri Sol-ju pregnant, although no confirmation was available. She then disappeared from public view, returning last October.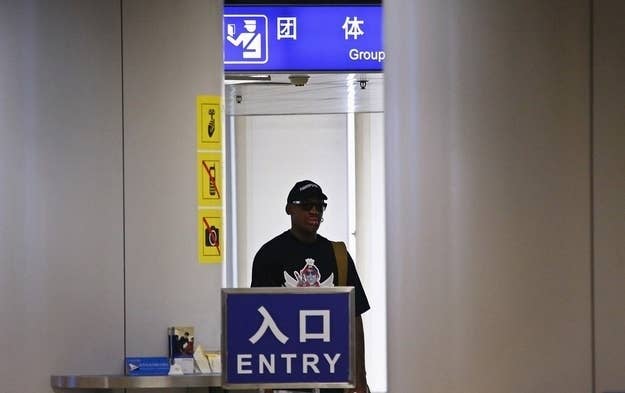 It was believed that Rodman would be negotiating the release of Kenneth Bae, an American missionary who has been detained for over a year in North Korea.
Before his visit on Tuesday, Rodman said he would not be negotiating Bae's release, and was instead going on a "basketball diplomacy tour."
"The Marshal Kim and I had a relaxing time by the sea with his family," Rodman told The Guardian of his recent visit to North Korea. "We shared many meals and drinks where we discussed our plans to play a historic friendship basketball game between North Korea and the U.S. as well as ways to develop their basketball team."
More details about the basketball game are expected to be announced on Monday.
Kim Jong-un is the third member of his family to rule North Korea and was appointed as his father's successor in 2010, although he is the third son.
It is unlikely the baby girl would succeed her father, since only men in the family have been made leaders, but some female relatives of Kim occupy key positions in government.
In August 2013, Kim Jong-un's ex-girlfriend, Hyon Song-wol, was reportedly shot by a firing squad along with a dozen other performers for making "sex videos" of themselves.
The performers were all members of the Unhasu Orchestra and were publicly executed with machine guns as other band members and family were reportedly forced to watch.
Kim Jong-un reportedly met Hyon Song-wol ten years ago before either was married. His father, Kim Jong-il, disapproved of the relationship and ordered them to break it off.
Kim's wife, Ri Sol-ju, was also a member of the Unhasu Orchestra before marriage.
Rodman's first trip to the capital of North Korea, Pyongyang, was sponsored by Vice Media and his most recent trip was sponsored by an Irish bookmaking firm, Paddy Power, which readily admits it has no experience in international diplomacy.