Justin Timberlake was Sunday's Super Bowl halftime performer in Minneapolis.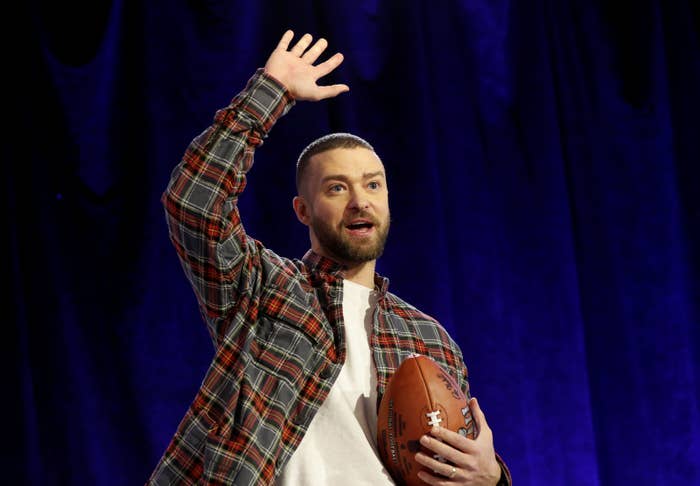 His appearance was controversial due to his last halftime performance in 2004, with Janet Jackson. Jackson's top came off and her breast was revealed, while Timberlake sang the line "Bet I'll have you naked by the end of this song" from "Rock Your Body."
It was later deemed a "wardrobe malfunction."
Many people feel that the incident — dubbed Nipplegate — derailed Jackson's career, while Timberlake faced no consequences and never apologized.
Even before Sunday night's performance, Twitter declared it "Janet Jackson Appreciation Day," which many took as shade aimed toward Timberlake.
On Sunday, Timberlake sang right up to the lyric that coincided with Nipplegate, then yelled "Stop" and gave a knowing smile. 👀
video-player.buzzfeed.com
When people saw the halftime show, they were like WTF.
They called JT a troll.
Don't do this to Jackson, they said.
People asked why Timberlake performed the song that got Jackson blacklisted from the Super Bowl. Although Jackson was not officially banned from the event, she hasn't been asked to perform since 2004.
"Wow he's literally singing 'Rock Your Body' like this isn't the song he exposed Janet on."
"So, to add insult to injury, Justin Timberlake is performing Rock Your Body – the very song he performed when he exposed Janet Jackson's breast. Disgusting."
Many people wished the performance had been vindication for Jackson.
Although Timberlake seemed to have one fan. The chair of the Federal Communications Commission tweeted "Whew! Thank you" at Timberlake.