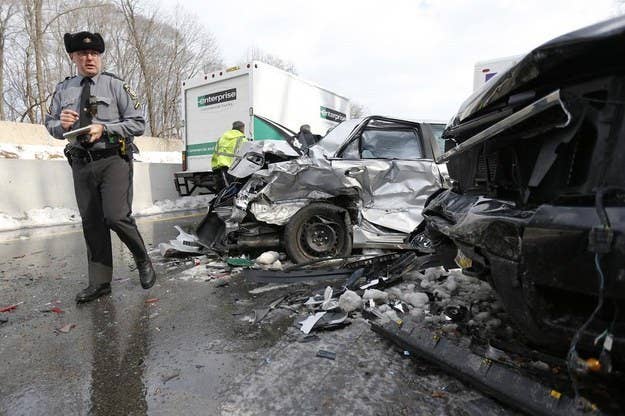 In a lawsuit filed Tuesday, the U.S. Department of Justice alleges Pennsylvania state police violated Title XII of the Civil Rights Act of 1964, which prohibits gender discrimination in work, by using a physical fitness test that disadvantaged females in employment opportunities since 2003.
The Justice Department asserts that the physical fitness tests used to hire entry-level troopers required skills that are not used on the job, and resulted in a disproportionate number of females being disqualified in the hiring process.
"The Department of Justice is deeply committed to eliminating artificial barriers that keep qualified women out of public safety work," said Jocelyn Samuels, Acting Assistant Attorney General for the Civil Rights Division, in a statement. "The Justice Department will continue to challenge discriminatory hiring practices that unnecessarily exclude qualified applicants on account of sex."
From 2003 to 2008, Pennsylvania used a physical fitness test that required five elements: a 300-meter run, sit-ups, push-ups, a vertical jump, and a 1.5-mile run. Approximately 94% of men passed this test, while only 71% of women passed. The difference is statistically significant, the lawsuit states. In 2009, the state added new components to the test. Men passed this test at a rate of 98%, while women only passed at a rate of 72%. This is also statistically significant, the lawsuit says.
If women had passed the test at the same rate as men, then approximately 119 additional women would have been eligible for consideration for hire, which would have lead to approximately 45 female state troopers, the Justice Department asserts.
The lawsuit asks for Pennsylvania to stop using this physical fitness test and develop hiring practices consistent with Title XII. It also demands make-whole relief, which includes hiring women, retroactive seniority, and backpay for women who suffered damages.