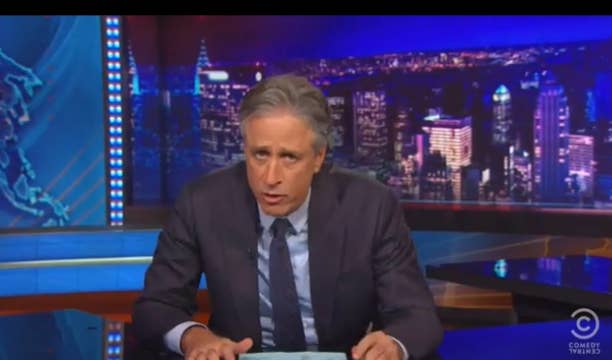 Jon Stewart returned to host The Daily Show on Monday night where he addressed the "large kerfuffle" that erupted last week after tweets posted by his successor, Trevor Noah, were called misogynist and anti-Semitic.
"I know there was a large kerfuffle on Twitter," Stewart said Monday night, referring to Noah's jokes about women and Jews that some found offensive.
"I can say this without hesitation: Trevor Noah will earn your trust and respect — or not," he said. "Just as I earned your respect — or did not."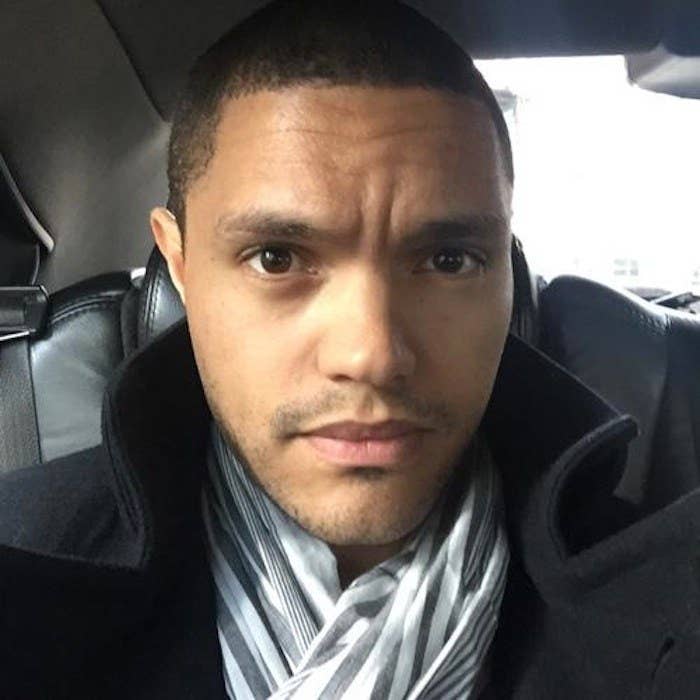 Stewart's comments on his successor Monday night were his first on the show since Comedy Central announced the 31-year-old comedian from South Africa would take over the program.
"I do hope you give him an opportunity to earn that trust and respect," Stewart continued. "My experience with him is that he is an incredibly thoughtful and considerate and funny and smart individual. I think, you give him that time, and it's going to be well worth it. I'm excited for where he's going to take the thing."
"I'm going to watch," he concluded. "And set my DVR, and finally, after 17 fucking years, I'm going to record The Daily Show, when he takes over."