White House Chief of Staff John Kelly said Monday that "the lack of ability to compromise caused the Civil War," and praised Confederate general Robert E. Lee as an "honorable man."
People on the internet were like WTF.
Kelly also offered his response to special counsel Robert Mueller's probe of possible collusion between the Trump campaign and Russia, saying that he believes the investigation "should wrap up soon." Asked about the charges against three Trump campaign aides made public Monday, he said the administration "would let the legal justice system work."
"Everyone's innocent until — presumed innocent — and we'll see where it goes," he said.
Former campaign manager Paul Manafort and former campaign official Rick Gates surrendered to Mueller Monday, and former Trump foreign policy advisor pleaded guilty to making a false statement to the FBI after lying about his contacts with foreign nationals tied to the Russian government.
Like other White House officials — and Trump himself — Kelly tried to distance the president from the charges, saying "all of the activities, as I understand it, that they were indicted for was long before they ever met Donald Trump or, or had an association with the campaign."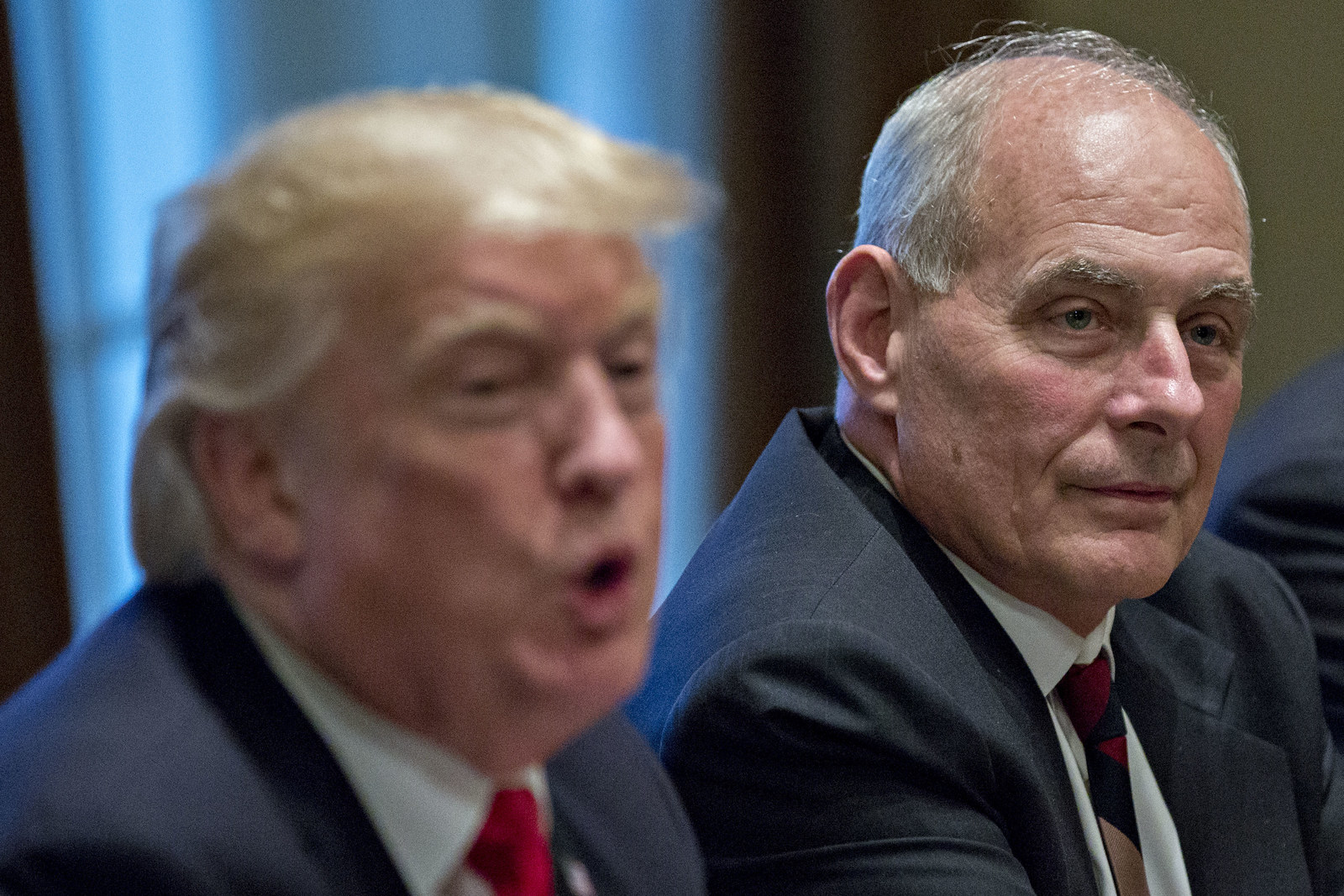 Kelly also managed to reignite his feud with Democratic Rep. Fredrica Wilson, defending his comments about her and condemning the "politicization" of Trump's handling of his call to the widow of Army Sgt. La David Johnson, who was one of four servicemen killed in Niger earlier this month.