Joseph Medicine Crow, an acclaimed Native American historian and last surviving war chief of Montana's Crow Tribe, died at age 102 on Sunday.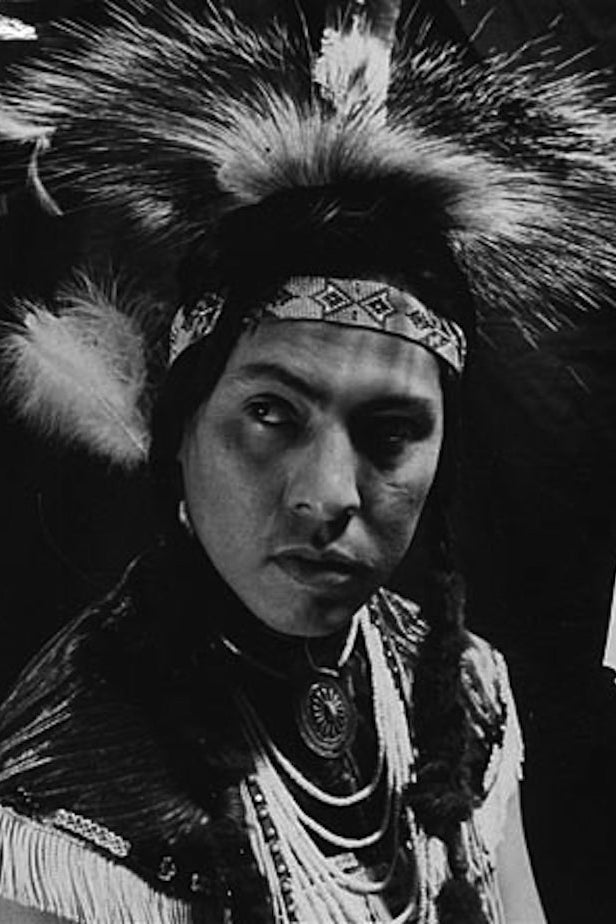 A member of the Crow Tribe's Whistling Water clan, Medicine Crow was born in 1913 and raised by his grandparents in a log house on the Crow Reservation in Montana, the Associated Press reported.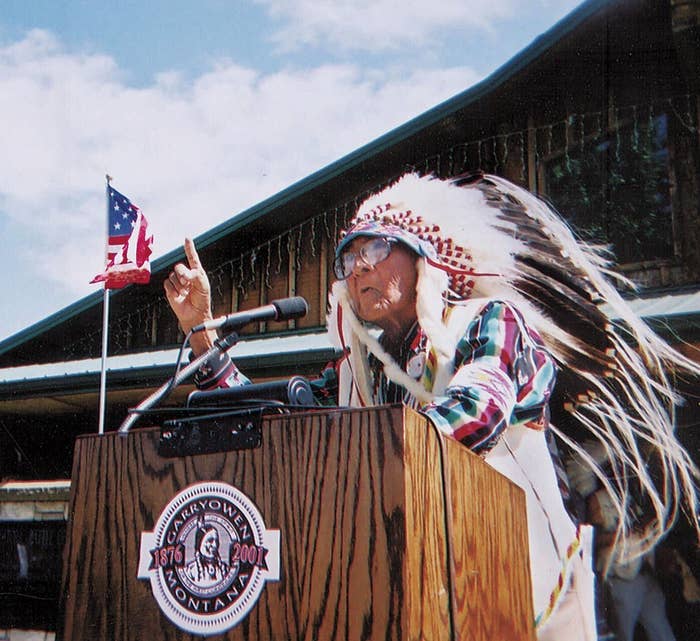 His crow name was "High Bird," and he grew up hearing stories of the Battle of Little Big Horn from his family members who were there.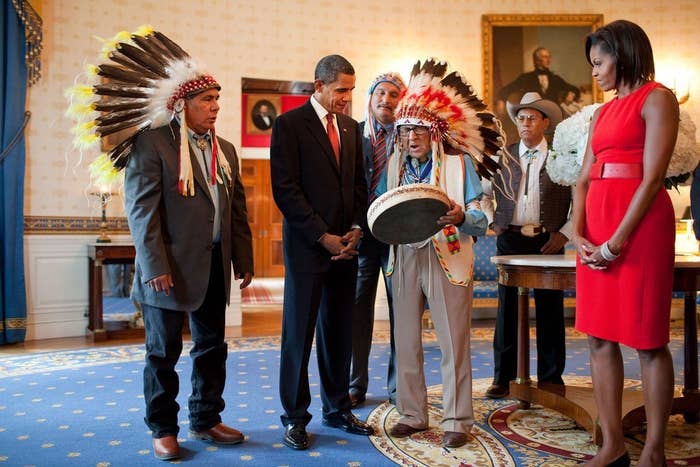 His grandfather, Yellowtail, started to train Medicine Crow to be a warrior when he was only 6-years-old. The training involved grueling physical activity, such as running barefoot in the snow.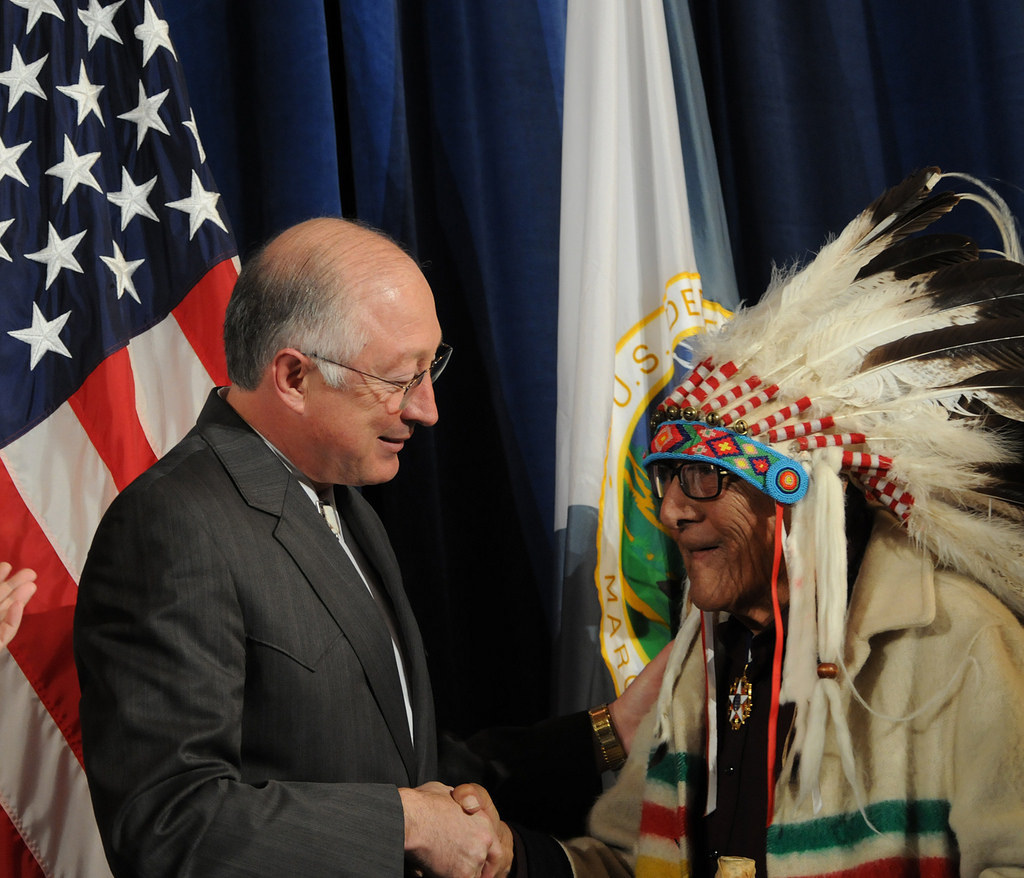 In 1939, Medicine Crow earned a master's degree in anthropology from the University of Southern California, becoming the first member of his tribe to ever earn a master's.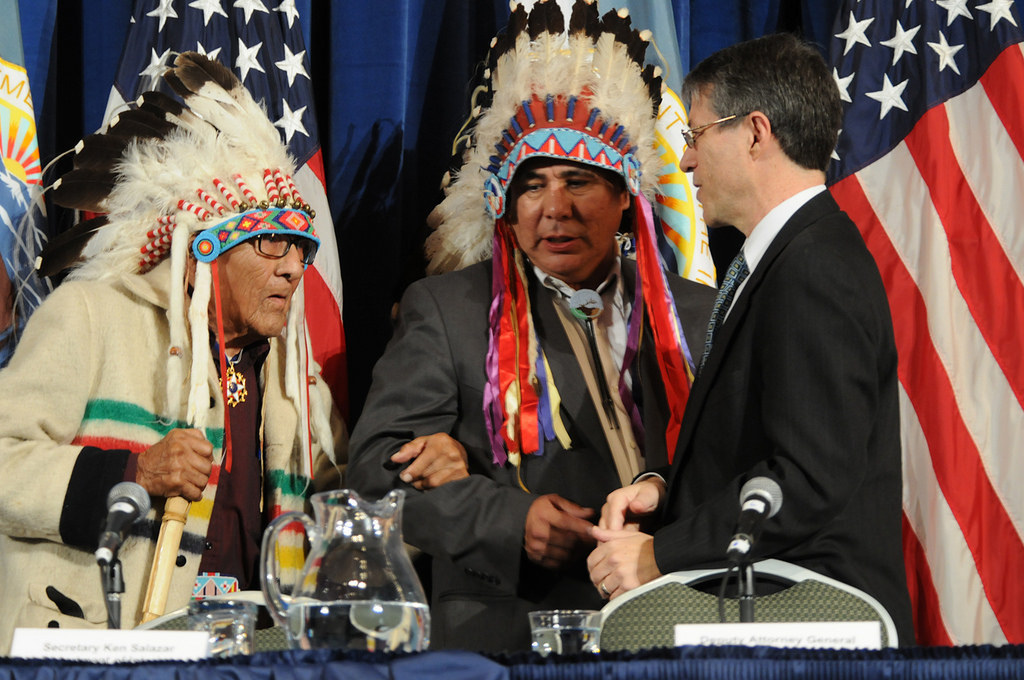 He became a Crow historian, collecting his nomadic tribe's history through firsthand accounts before 1884, when Native Americans were made to live on reservations.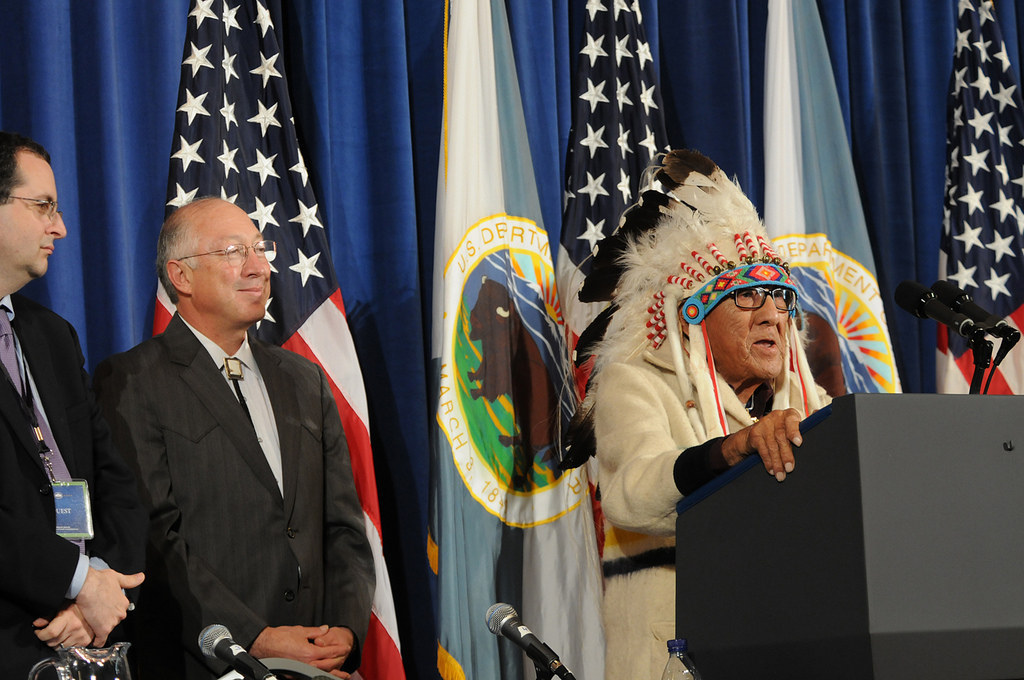 During World War II, Medicine Crow completed the four tasks needed to become a Crow War Chief, including stealing horses from the enemy and wrestling a weapon away from a Nazi.
"Warfare was our highest art, but Plains Indian warfare was not about killing. It was about intelligence, leadership, and honor," Medicine Crow wrote in his 2006 book Counting Coup.
In 2009, President Obama bestowed upon Medicine Crow the Presidential Medal of Freedom – the country's highest civilian honor.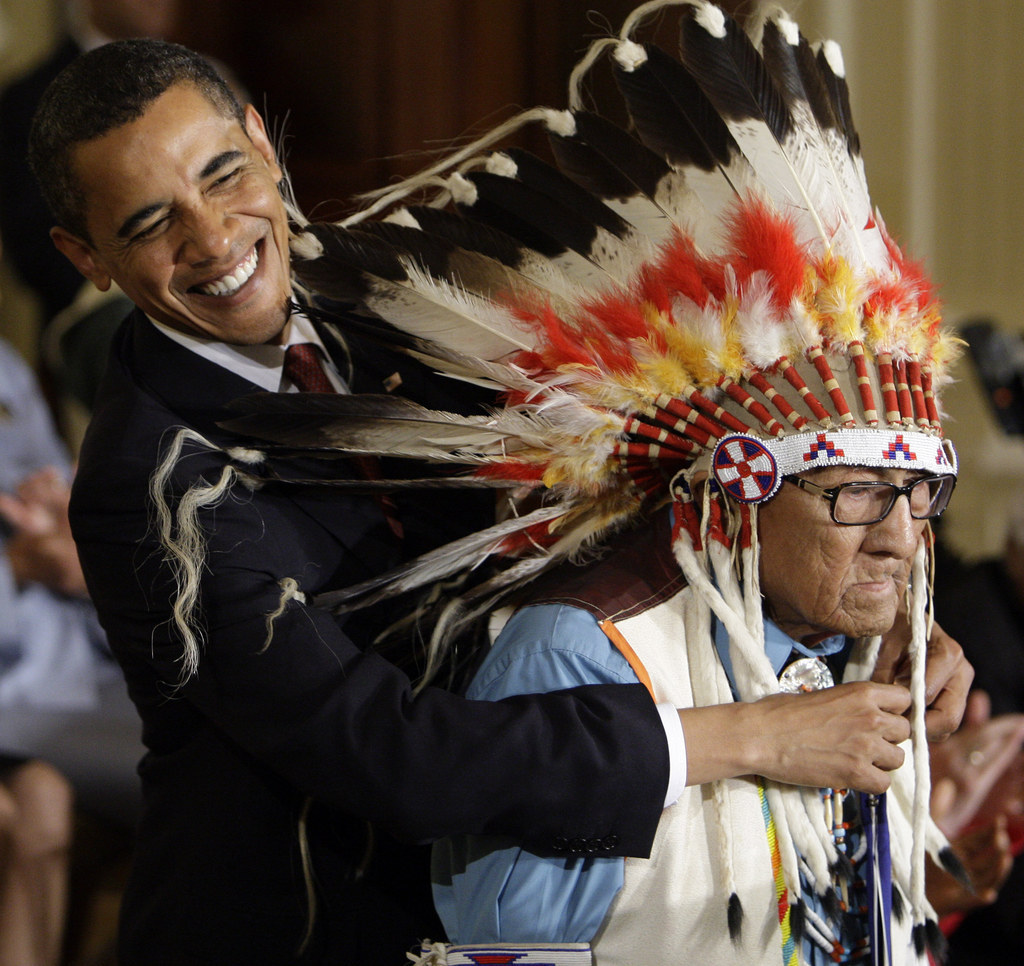 "(His) life reflects not only the warrior spirit of the Crow people, but America's highest ideals," Obama said at the time.
Montana senator Jon Tester tweeted that "it was impossible not to be inspired" by Medicine Crow.
U.S. Sen. Steve Daines said Medicine Crow's "spirit, humility and life achievements leave a lasting imprint on Montana's history."