Last week Kimmel shared an emotional story about his son, Billy, who was born with a heart condition and needed surgery. Kimmel also pleaded with politicians to protect health care access for children and families.
The host assured viewers Monday that Billy is doing fine, and he remarked on the backlash he received for his comments.
"This is from the New York Post: 'Jimmy Kimmel's obscene lies about kids and medical care,'" Kimmel said. "This is from – something called the Washington Times: 'Shut up, Jimmy Kimmel, you elitist creep.'"
"Anyway, I'd like to apologize for saying that children in America should have health care," Kimmel said wryly. "That was insensitive — it was offensive — and I hope you can find it in your heart to forgive me."
Kimmel returned to the health care issue later in the show, interviewing Republican Sen. Bill Cassidy of Louisiana, who joined the late-night host in calling for accessible children's health care.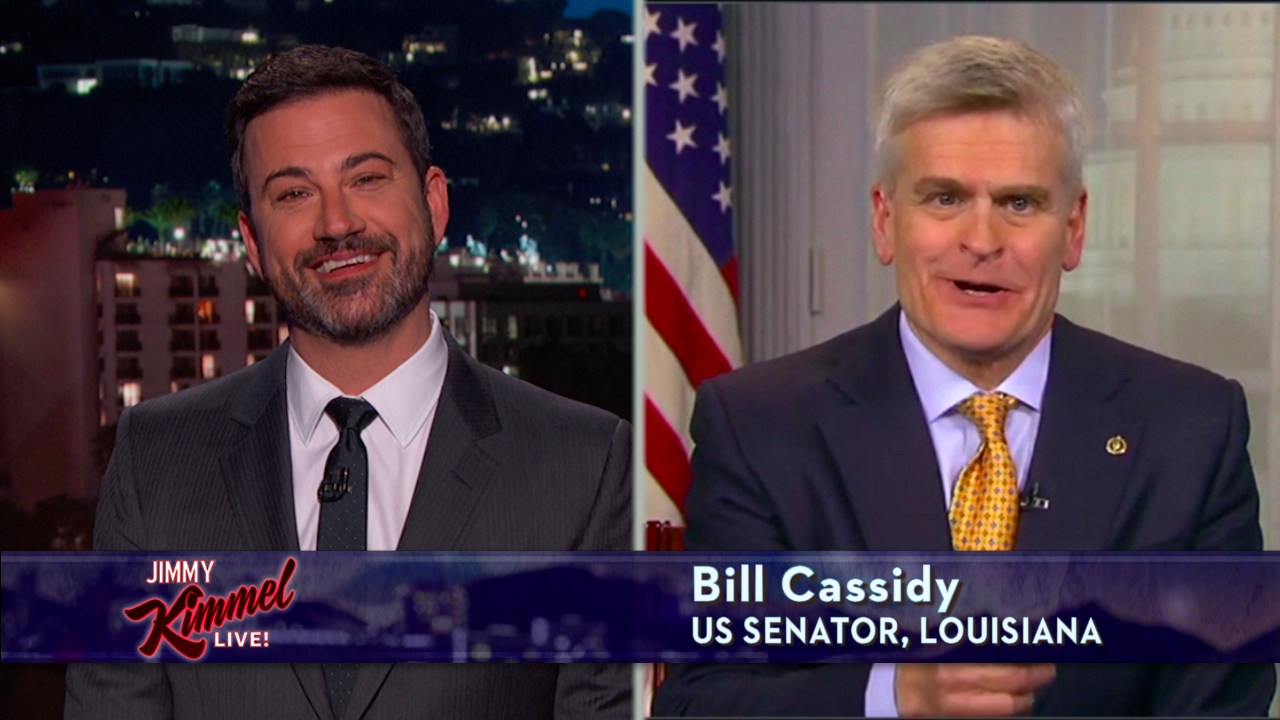 Capitalizing on the response to Kimmel's story last week, Cassidy coined the term "The Kimmel Test," and demanded that any new health care legislation ensure access for children born with medical issues.
Kimmel then asked the senator if they could tweak the "Kimmel Test" to say "no family should be denied medical care — emergency or otherwise — because they can't afford it."
"Hey, man, you're on the right track," Cassidy replied. "If that's as close as we can get — that works great in government. But we got to be able to pay for it. And that's the challenge."
"I can think of a way to pay for it," Kimmel said. "Don't give a huge tax credit to millionaires like me. Instead, leave it how it is."