Jay Z And Beyoncé Paid "Tens Of Thousands" To Bail Out Protesters, Activist Says
Dream Hampton said Sunday that Jay Z and Beyoncé wired thousands of dollars to help release protesters jailed in Baltimore and Ferguson, Missouri. Update: Representatives confirmed to BuzzFeed News on Monday that a donation was made to the Black Lives Matter movement, and co-founder Patrisse Cullors said "We are incredibly thankful to the Carters for their generous gift."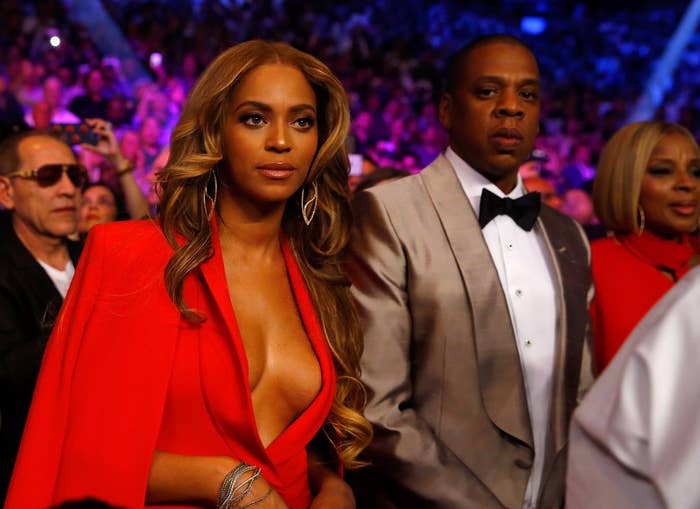 Dream Hampton, a writer and activist, tweeted on Sunday that Jay Z and Beyoncé have "wired tens of thousands" in cash to bail out protesters jailed during demonstrations in Ferguson, Missouri, and Baltimore.
She said "When we needed money for bail for Baltimore protestors, I asked hit Jay up, as I had for Ferguson, wired tens of thousands in mins."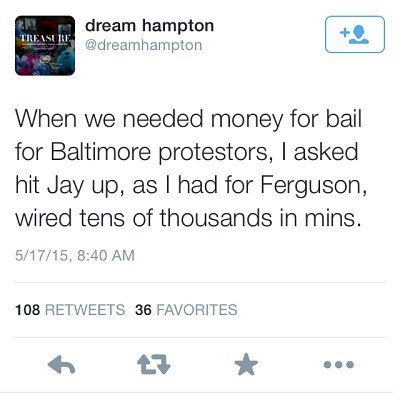 She added that "Carters wrote a huge check" to support infrastructure for Black Lives Matters chapters: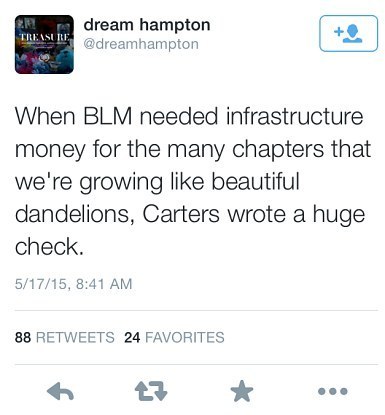 And stated that resistance requires financial backing, because "protest is literally punished with tariffs."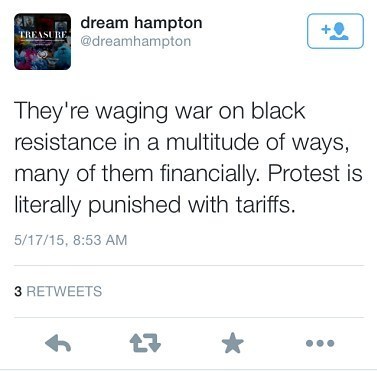 "When they fine & arrest people for protesting, more opportunities for exploitation by the state are possible with each encounter," Hampton added.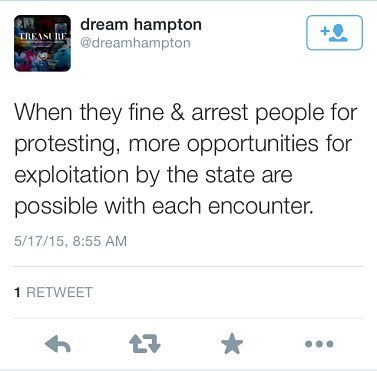 After deleting the tweets, she spoke out about news reports on the matter, saying "really don't understand how people try to build a story around a series of tweets."
"It's true they gave, which is why I tweeted it," she said about the contributions.
But clarified "I was not in some foxhole texting... for bail money."
She then concluded "They gave cuz that's what they do."
In response to BuzzFeed News' inquiry about whether Jay Z and Beyoncé gave money to help the #blacklivesmatter movement, Dream Hampton said on Sunday night "I will not be confirming anything."
However, she added "I tweeted what I tweeted because after Jay's freestyle last night, everyone on my timeline was talking about what he hasn't done."
On Monday, Mervyn Marcano, a media strategist with Black Lives Matter, confirmed to BuzzFeed News that a donation was made by the Carters to the movement.
Patrisse Cullors, who is a co-founder of Black Lives Matter, also said Monday in a statement to BuzzFeed News that "We are incredibly thankful to the Carters for their generous gift to the #BlackLivesMatter network."
"We know they do not often seek public acknowledgement for their good works," Cullors added. "But we are nevertheless grateful for the opportunity to show our gratitude in this moment. The Carters' commitment to our work will allow our network to continue the fight against police violence."
"While the support of celebrities is important and needed, it is names like Rekia Boyd, Tamir Rice, Mya Hall, Mike Brown, Aniya Parker, Eric Garner, Natasha McKenna and others that should remain in our focus," Cullors concluded.
BuzzFeed News has reached out to representatives for Jay Z and Beyoncé for comment.