Shipments of square-shaped watermelons started on Wednesday from the western Japanese town of Zentsuji to markets across the country and overseas.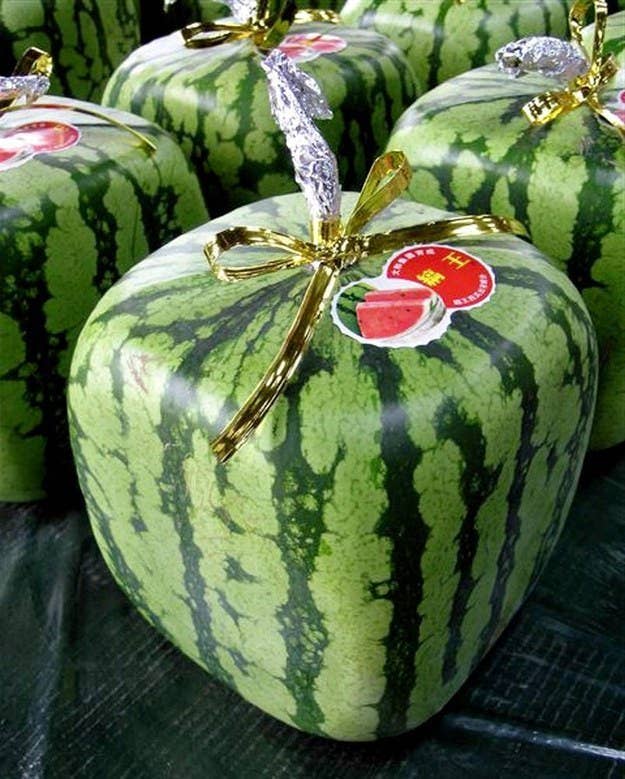 The square-shaped fruits are grown in boxes, which force the watermelon's shape.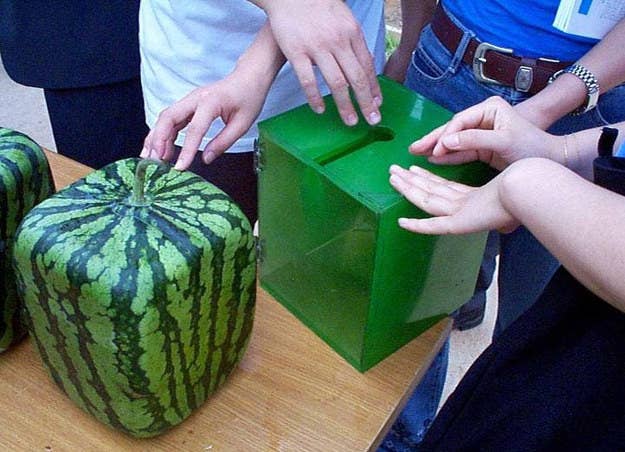 The watermelons are harvested before they are ripe, so they are mostly inedible. In Japan, they are popular as gift items for decoration.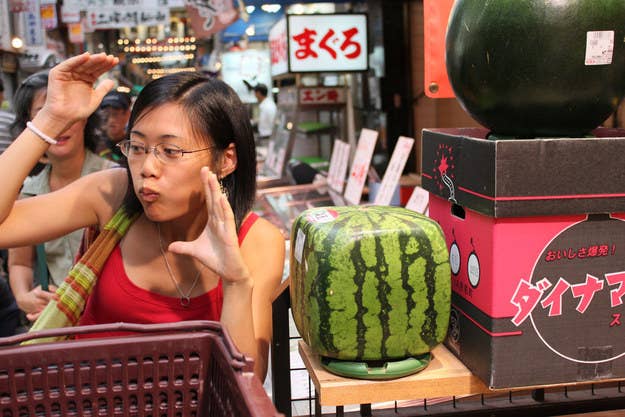 The watermelons go for at least $100 and are sold at high-end department stores.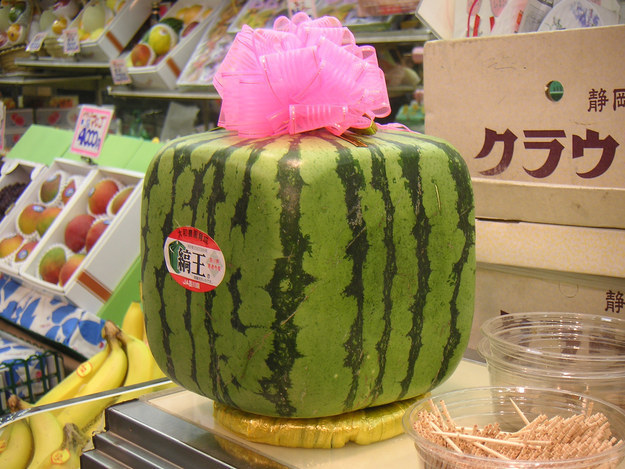 Now overseas markets are buying into the square-shaped luxury item too.
Orders have been received from Canada for more than 100 cube watermelons this year, the Japan Times reported.
Last year, the fruits were shipped to Moscow, where they were so popular they sold for around $860, USA Today reported.
In total, almost 400 cube watermelons are expected to be grown by six farmers this year. All the cube watermelons will be distributed by mid-July.