Intercepted Messages Between al-Qaeda Leaders Led To U.S. Embassy Closures
Communications between al-Qaeda chief Ayman al-Zawahri in Pakistan and his deputy in Yemen led the U.S. government to tighten security and shutdown diplomatic posts.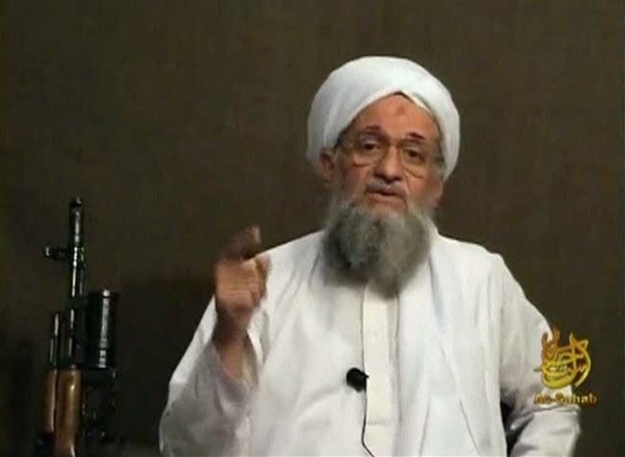 The U.S. government issued a worldwide travel alert and closed 19 embassies and consulates in the Middle East and Africa after intercepting communications between top al-Qaeda leaders planning a major terror attack.
The secret messages between al-Qaeda chief Ayman al-Zawahri and Nasser al-Wahishi, his deputy in Yemen, called for a big and "strategically significant" attack, government officials said, and indicated possible strikes on Western targets could coincide with the end of Ramadan.
Al-Zawahri, who took over after Osama bin Laden was killed by U.S. Navy SEALs in May 2011, reportedly commanded terror operatives in Yemen to "do something," igniting fears of an imminent attack and prompting the Obama administration to close the diplomatic posts.
The messages also raised concerns over a new generation of liquid explosives that could be used in an attack, two senior U.S. government officials told ABC News. There has been concern of liquid bombs since the failed Christmas Day bombing in 2009, but the new tactic reportedly allows terrorists to dip clothing into a liquid to make the clothes themselves into explosives once dry. It is currently undetectable.
U.S. agencies are also concerned the attack could use what some call "Frankenbombers," devices sewn or implanted into their body, one of the U.S. officials said.
The U.S. did decide to reopen some posts on Monday, including well-defended embassies in Kabul, Afghanistan, and Baghdad, the AP reported. The State Department said Sunday the unprecedented security steps reflect an "abundance of caution."