Infants Quarantined In Southern California After Baby Contracts Measles
A day care center connected to Santa Monica High School is closed after an infant was confirmed to have measles.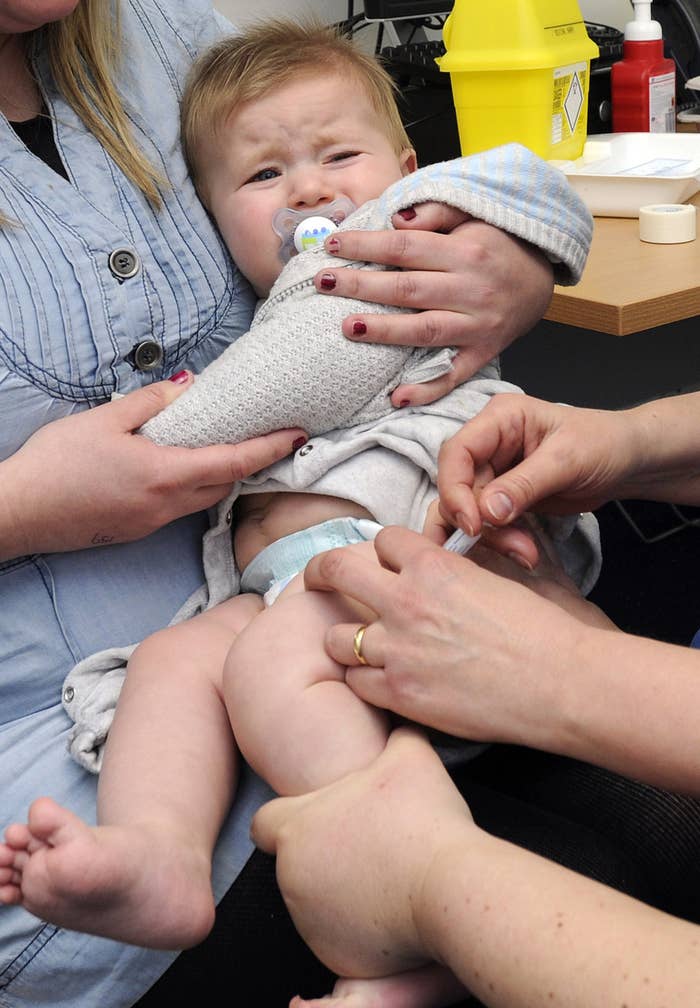 A baby at a Southern California day care center has contracted the measles, prompting the closure of the facility and quarantine of 14 other infants enrolled in the center.
The Santa Monica High School Infant Toddler Center, which is connected to the high school, is "now closed until further notice" after a baby enrolled there contracted the measles.
The baby is less than a year old, which is too young to receive the MMR (Measles, Mumps, and Rubella) immunizations, Santa Monica-Malibu Unified School District spokeswoman Gail Pinsker told BuzzFeed News.
The school learned of the case on Saturday from the parents of the baby, Pinsker said. Over the weekend, school officials told all the families with infants as well as toddlers, who are in a nearby room at the center, of the risk. All 14 infants are now under a 21-day quarantine.
The infant day care center will be closed indefinitely, while the toddler room, which 12 children attend, will be closed until Thursday. Returning toddlers will have to receive a doctor's notice stating that a blood test from their immunization is effective and that they are protected against the measles.
The school district also informed all 12,000 students of the infection.
This is the second case of measles connected to the Santa Monica High School campus, where a freshman baseball coach was diagnosed with the disease about a week ago. School officials determined the 70 students he came into contact with had been immunized and were not at risk.
The current measles outbreak can be traced back to Disneyland in California, where the disease started spreading in mid-December.
There are now at least 102 reported cases of measles in 14 states, according to the Centers for Disease Control and Prevention. In Arizona, officials are monitoring 1,000 people, including nearly 200 children, who were exposed to the measles at a Phoenix medical center.