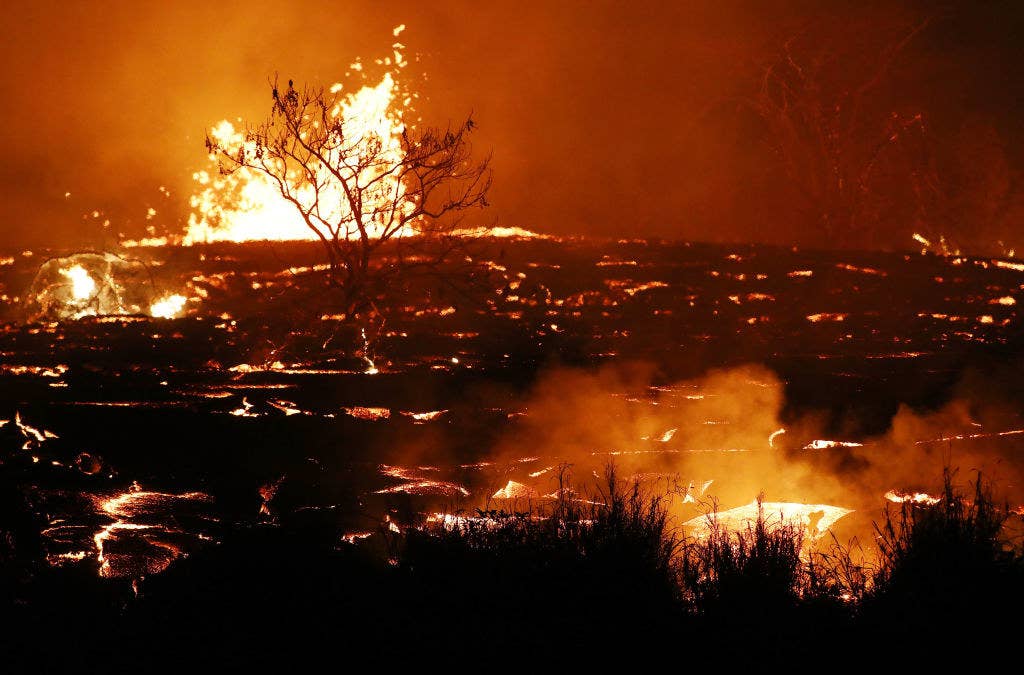 Hawaii's Kilauea volcano has been putting on a fiery show on the Big Island — and it's been heating up in recent days.

The activity started more than two weeks ago, when fissures located along the lower slopes of Kilauea, known as the East Rift Zone, broke open and started spewing lava. The lava flowed into residential neighbors, forcing nearly 2,000 people to evacuate.

Since then, more than 20 fissures have opened up across the area, spraying lava as well as toxic gases into the air. At least 40 structures have been destroyed and on Saturday one person was injured by a "lava bomb" that hit him while he was sitting on his porch.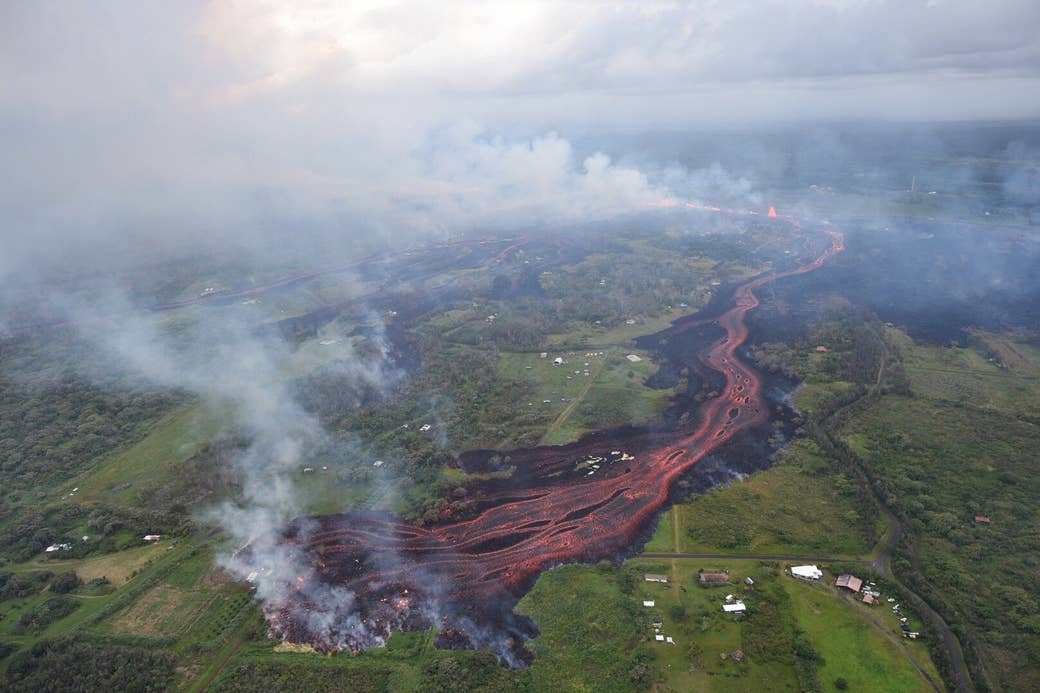 Over the weekend, the lava coming out of the fissures started moving faster, flowing downslope, where it crossed a highway and met the ocean. As lava flowed into the ocean, it created a massive white plume, posing a new hazard known as "laze" — a mix of hydrochloric acid and fine glass particles, according to the US Geological Survey.