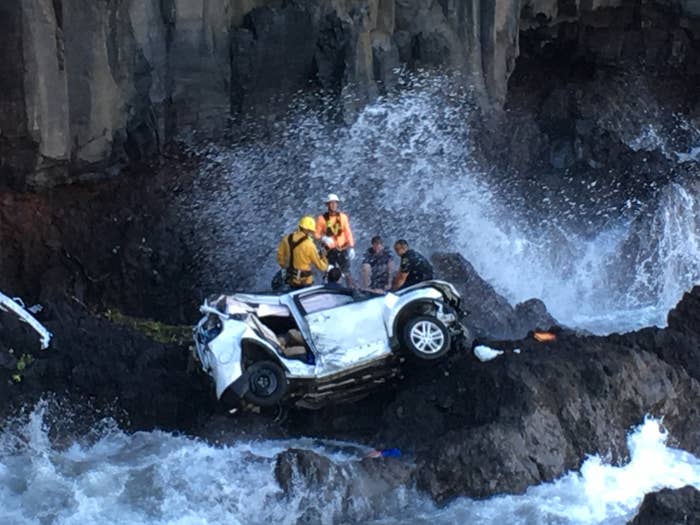 A 39-year-old woman accused of killing her identical twin sister by deliberately driving off a 200-foot cliff in Hawaii has been acquitted of second-degree murder.
A judge found Alexandria Duval not guilty of killing her sister, Anastasia, in 2016.
Alexandria Duval was driving an SUV on the waterfall-lined Hana Highway on Maui when she drove off a 200-foot cliff and killed her identical twin sister, who was in the passenger seat.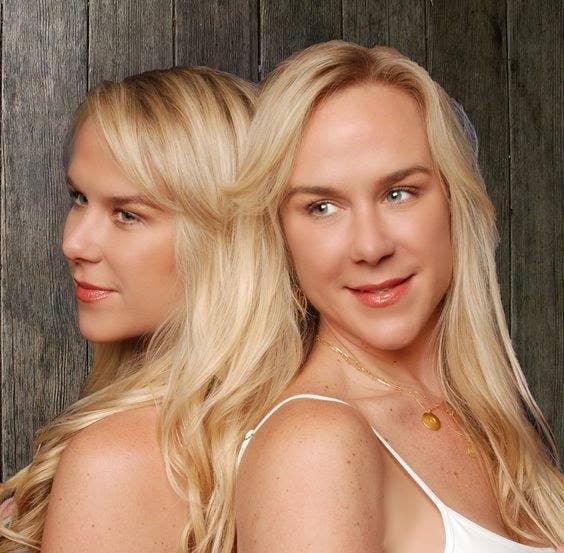 Duval's defense attorney, Birney Bervar, argued it was a tragic accident. Maui Deputy Prosecuting Attorney Emlyn Higa said Duval "intentionally or knowingly" drove off the cliff, ABC News reported.

Witnesses testified that they heard the twins "arguing" and that the passenger was pulling the driver's hair as they fought in the car on the windy road before the accident.
The twins moved to Hawaii in 2015 after running a popular yoga studio in Florida called Twin Power Yoga and changing their names from Alison and Ann Dadow.
After the 2016 crash, Alexandria Duval was arrested, but a judge ordered her release, saying there was not enough evidence to support a second-degree murder charge.
Later that year, a grand jury in Hawaii indicted Duval and she was arrested in Albany, New York.
Duval had waived the option to have a jury trial. Judge Peter Cahill handed down the verdict Thursday.

Maui Prosecuting Attorney John Kim told BuzzFeed News in a statement that he is "extremely disappointed" with the verdict, but he respects it.

Kim said that "accelerating up to 40 mph and ... turning the steering wheel 288 degrees to the left" was not an accident, but "was an intentional act by the defendant to end both of their lives."
"The court's finding that Ann's yanking of the defendant's hair to the right caused the defendant to steer the SUV to the left over the cliff defies common sense," Kim said.

Kim added that "if the court could not find that this incident was an intentional or knowing act" then they should have considered a lesser charge of reckless manslaughter.