Formed in 1977, this is the original Chuck E. Cheese band. It should be noted that this video from 1979 shows several Confederate flags flying at the pizza spot — they were one of many flags that waved along with the music.
In the mid-1980s, Chuck E. Cheese Pizza Time Theatre merged with its competition Showbiz Pizza Place, which had its own animatronic band fronted by a bear named Billy Bob. For a few years, Billy Bob's The Rock-afire Explosion would sometimes appear with Chuck E. Cheese.
In the 1990s, the animatronic group became known as Munch's Make Believe Band, and included Chuck E. Cheese, Helen Henny, Mr. Munch, Jasper T. Jowls and Pasqually.
"It's the biggest thing we've done for the look and feel of Chuck E. Cheese for two decades," Chief Executive Tom Leverton told CBS News about the decision to get rid of the anthropomorphic rodents that have been performing at the pizza chain in some capacity since 1977.
"The kids stopped looking at the animatronics years and years ago, and they would wait for the live Chuck E. to come out," Leverton said about the decision to break up the animatronic band.
The company is also going to do some redecorating, with open kitchens and toned-down colors, CBS News reported. The changes fit with the pizza chain's new menu, which features wraps and gluten-free and thin-crust options.
The company will start by redesigning just seven stores in San Antonio, Texas, and in the Kansas City, Missouri, area.
BuzzFeed News reached out to Chuck E. Cheese for more details about the changes.
Leverton told CBS News he wasn't sure what would happen to the remaining 500-plus stores and their animatronic bands, but he had a "strong hypothesis" that the company would be shifting its focus to people in costumes.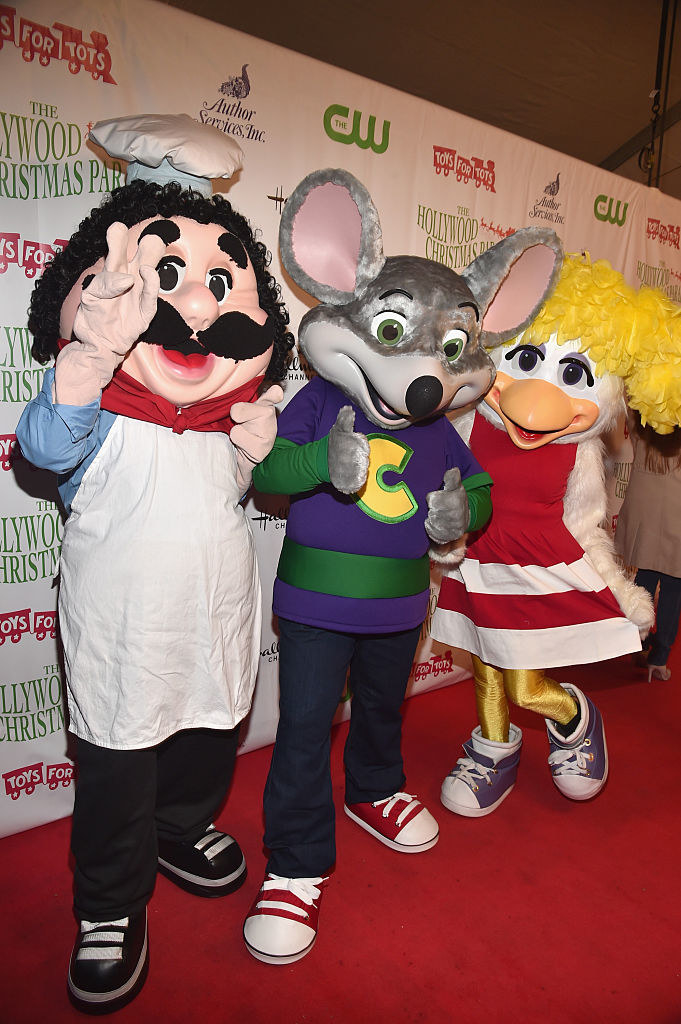 After the announcement on Thursday, people had a lot of feelings to express on Twitter.
Nolan Bushnell, who founded both Atari and the original Chuck E. Cheese Pizza Time Theatre in San Jose, California, in 1977, told Gizmodo that he was at peace with the company's decision to get rid of the robot-rodent band.
"Animatronics was cutting edge when Chuck E. Cheese started," he said. "I try very hard not to live my life in the rearview mirror. I like change, I like progress, and I like new things."
He added that he was happy that the band still had fans.
"Your fanbase makes you feel like, 'Hey, maybe my creations have a life of their own.'" he said. "It humbles you and makes you proud."
Some people were relieved about the news, because the band was sort of creepy tbh.
Jokes about Five Nights at Freddy's — the fictional video game where animatronic characters come to life in a pizza parlor and must be fought off — had to be made.
A lot of people compared the removal of the animatronic characters to Confederate statues, which have dominated the news lately.
"Stop erasing our history."
And people blamed millennials, of course.
Some people were like, maybe the robot takeover is actually canceled?
Other people wanted to know what was going to happen to the robots.
Hey, a lot of bands don't last, so maybe the Chuck E. Cheese band should actually give themselves a pat on the back for staying together so long.