Ice Cave Collapses In Washington State, Killing 1 And Injuring 5 Others
A 34-year-old woman was killed Monday when part of the tourist-frequented Big Four Ice Caves collapsed in a national forest north of Seattle.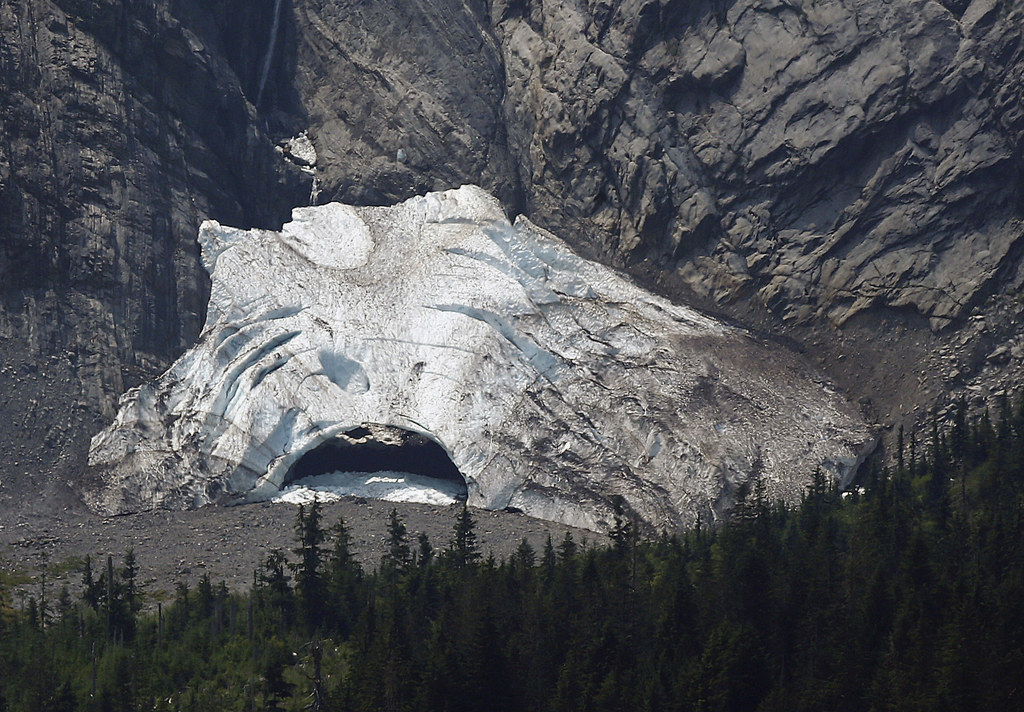 One person was killed and five others were injured Monday when an ice cave partially collapsed in Washington state's remote Mount Baker-Snoqualmie National Forest, authorities said.
Three people were airlifted to a Seattle hospital with serious injuries, the Snohomish Sheriff's office said in a statement. Two others were hospitalized with minor injuries.
Crews on Tuesday were able to recover the body of a 34-year-old woman who was buried in the back of the cave when rock and ice fell, officials said in a statement.
Rescuers said dangerous conditions made the recovery challenging and that more debris fell Monday night.
On Tuesday, crews used small explosives to dislodge any possible debris. Rescuers were able to reach the victim and hoist her out with a helicopter.
"Areas of the cave are still collapsing and will continue to do so until the cave no longer exists. No one should go in or near the cave," said Search and Rescue Deputy Peter Teske. "The area is not safe."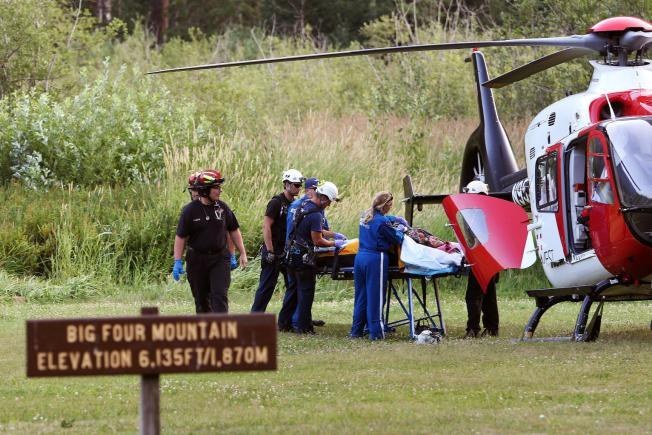 The three who suffered serious injuries were flown to Harborview Medical Center in Seattle, the closest trauma center.
Two of the patients, both men, were being treated for head lacerations and leg and pelvis fractures, hospital officials said. Both of the men, a 25-year-old and 35-year-old, as well as a third victim, a woman, are expected to survive.
Two girls were also transported by ground with minor injuries and were treated at Providence Medical Center in Everett, Snohomish County officials said.
Authorities warned in May visitors should stay out of the caves after a section collapsed.
"As we head into the busiest and warmest part of the season the cave is in its most dangerous state," said Lead Field Ranger Matthew Riggen. "The cave is in a condition that we would normally not see until at least September – large, inviting and collapsing."
The ice is prone to collapse because of warmer weather, experts said.
On Sunday, another section of the Big Four Ice Caves collapsed and was captured on video. No one was injured during that collapse.
The warning said to use caution when walking on the trails, and not to enter the Big Four Ice Caves. Signs posted around the caves also warned not to go in.
In 2010, an 11-year-old girl died after being hit by falling ice at the caves. Her family worked with the park to create a memorial at the trail viewpoint to connect visitors with the tragedy and warn of the dangers.