Thousands Of Students Stranded At Schools As Snowstorm Paralyzes The South
A powerful winter storm closed roads throughout the southern United States on Tuesday, stranding 4,000 students in Alabama alone.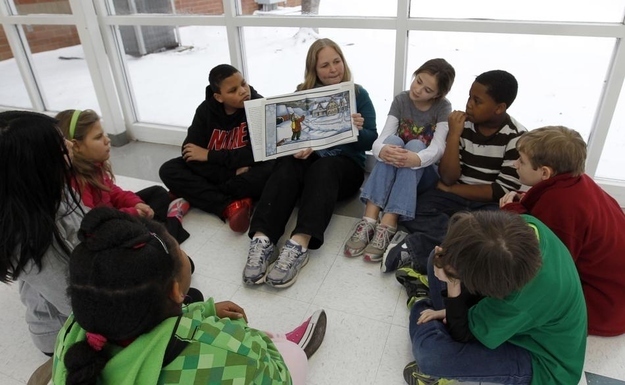 Thousands of children had to spend the night at schools in Georgia and Alabama on Tuesday after bus systems were shut down and roads became too icy for parents to pick kids up amid a major winter storm.
In Alabama alone, WVTM reports that nearly 4,000 students remain sheltered at their schools as of Wednesday morning.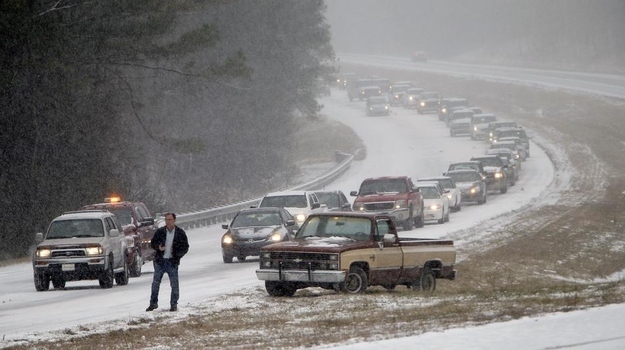 The Atlanta public school system, which includes 55,000 students, promised kids home by 8 p.m., but in the northern part of the state it became clear at 8:30 p.m. that buses were having trouble getting to some schools.
About 50 children who managed to get on buses in Atlanta Tuesday afternoon were still stuck on the vehicles early Wednesday morning, CNN reported.
As the winter storm paralyzed Georgia, Gov. Nathan Deal declared a state of emergency Tuesday afternoon for all 159 counties.
In Birmingham, Ala., at least 800 students were still stuck in schools Tuesday evening, Superintendent Craig Witherspoon said. "We've got kids in schools. Staff is staying with them, feeding them," Witherspoon said.
Alabama Governor Robert Bentley said that nearly 4,000 students were stranded throughout the state. The Alabama Emergency Management estimated that 4,500 students slept in their schools overnight.
An emergency "shelter in place" declaration was issued by the Atlanta school system Tuesday night for all students and staff to stay in schools.
And also in Hoover, Ala.: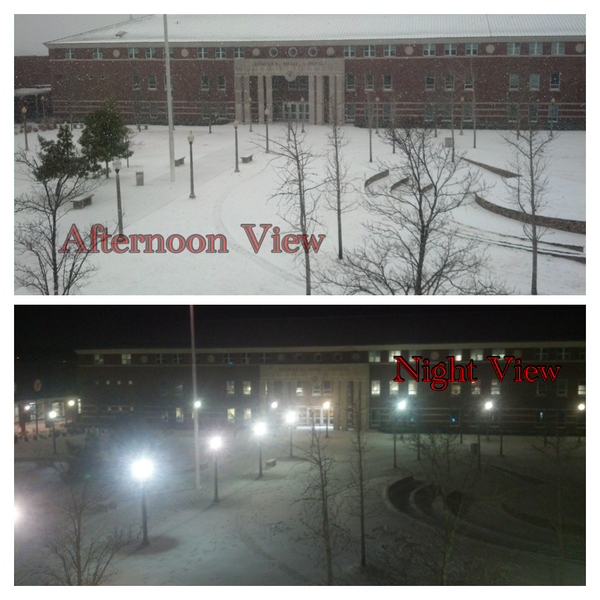 The stranded kids were provided dinner and played games with faculty. Some students even got to watch movies.
Alabama Gov. Robert Bentley said in an address Tuesday afternoon he wanted people to trust the schools to take care of their children if necessary.
"I understand the anxiety and the concern of the parents who cannot get to their children, but I want to reassure all the parents that if you trust your teacher to take care of your child during the day, they will take care of them tonight. Your children in these schools will be taken care of."