A second man was charged Friday in connection with the killings of four young men who went missing in Pennsylvania last week.
Sean Kratz, was charged with three counts of homicide for his alleged role in the slayings, authorities said. Cosmo DiNardo, 20, was charged Friday with four counts of homicide. His attorney on Thursday said that he had admitted to killing the four young men and told authorities where to find their bodies.
The attorney, Paul Lang, also said the confession was part of a deal that avoids the death penalty.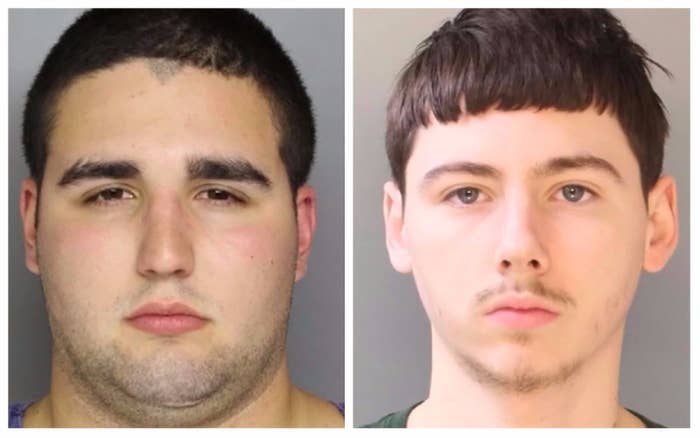 DiNardo and Kratz also face multiple counts of conspiracy, robbery, and abuse of a corpse.
Authorities found the remains of 19-year-old Dean Finocchiaro in a "grave" that was more than 12-feet deep on a large farm owned by DiNardo's family north of Philadelphia, officials said.
Finocchiaro went missing July 7, along with 22-year-old Mark Sturgis and 21-year-old Tom Meo. A fourth young man, 19-year-old Jimi Tar Patrick, has been missing since last Wednesday.
"There are additional human remains inside that grave, so this painstaking process will go on. We're not done yet," Bucks County District Attorney Matthew Weintraub said at a news conference late Thursday. "This is a homicide — make no mistake about it. We just don't know how many homicides."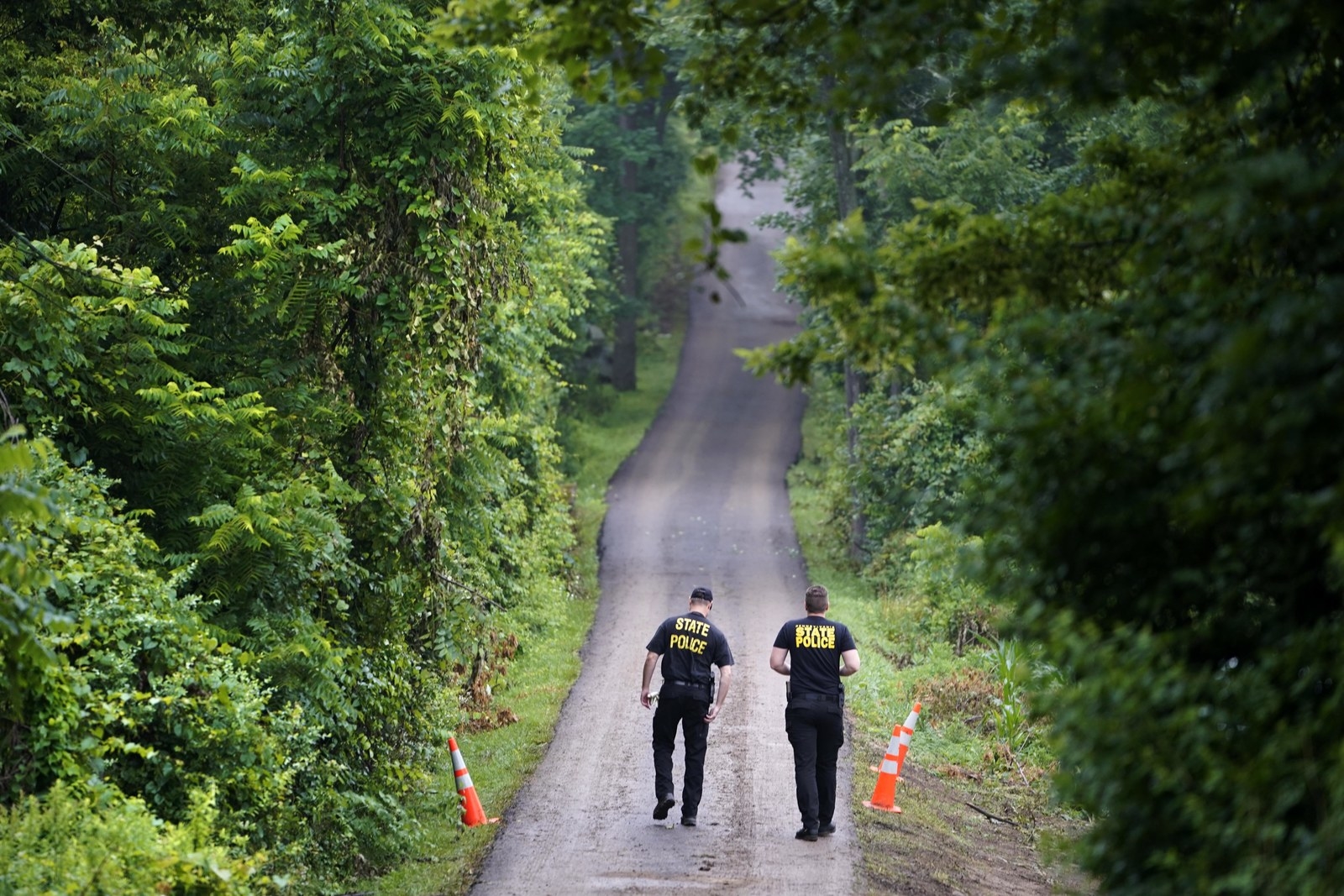 Earlier on Wednesday, DiNardo was named as a person of interest and charged with stealing a car that belonged to Meo. DiNardo had also been arrested on Monday on an unrelated weapons charge, but was released the following day after his father posted 10% of his $1 million bond.
Police have not publicly said how the four men may have died or why. But a person with firsthand knowledge of the investigation told the Associated Press that DiNardo was a drug dealer who told investigators that he killed them after he felt cheated or threatened during drug transactions with the men. He then allegedly burned the bodies.
The "grave," Weintraub said, was found by cadaver dogs.
"I don't understand the science behind it," he said, "but those dogs could smell these poor boys 12-and-a-half feet below the ground."

The discovery is a bleak development in the investigation, which prompted a massive search effort across the suburban Philadelphia county. Since Saturday, the effort, aided by the FBI, has focused largely on a 90-acre farm in Solebury Township, where authorities have used dogs, ATVs, and heavy construction equipment to dig up evidence.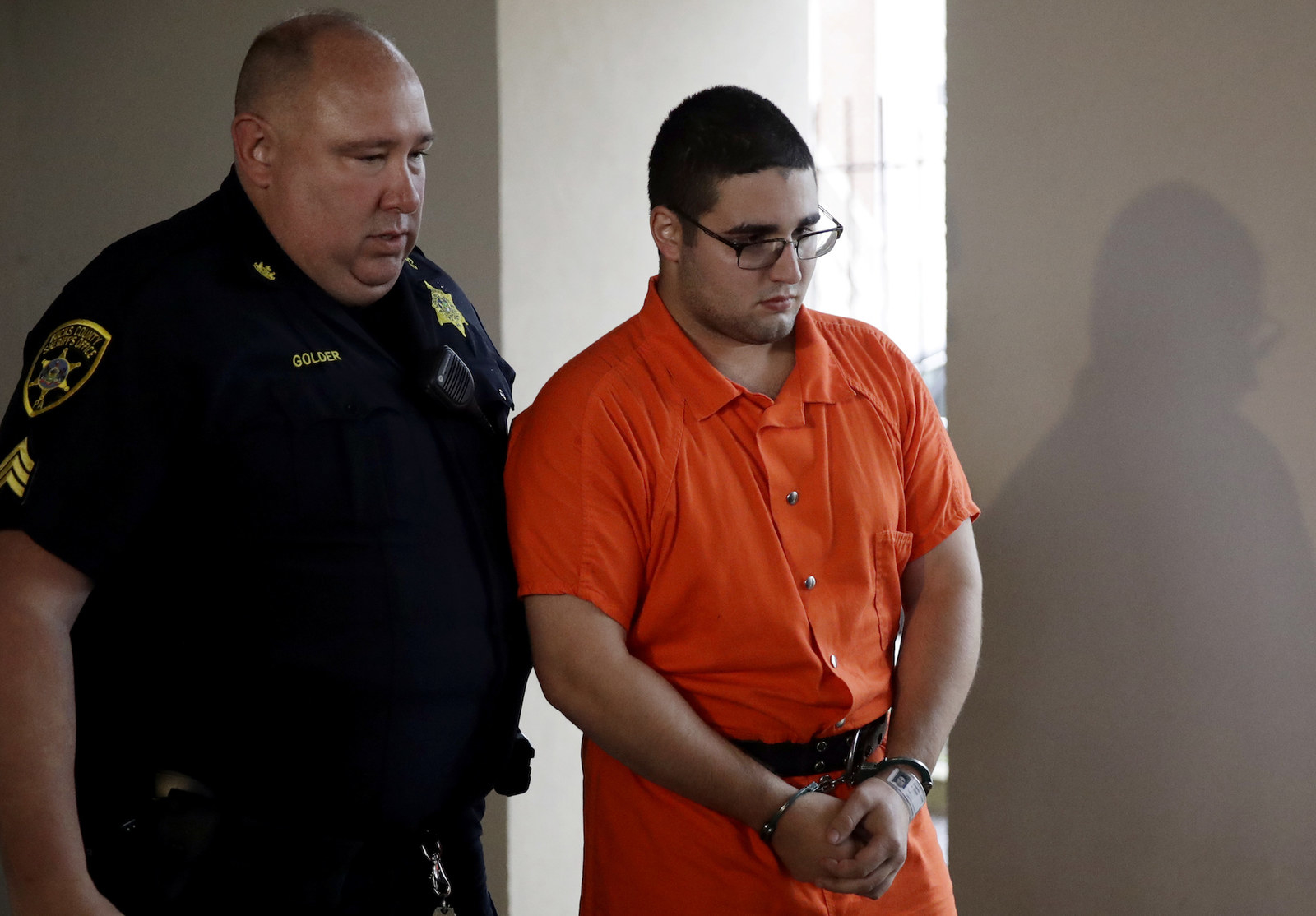 The weapons charge against DiNardo for allegedly having a shot gun despite not being allowed to own a firearm due to his history of mental illness was initially filed in February, according to an affidavit obtained by NBC10. The charge had previously been dismissed, but it was refiled Monday amid the investigation into the four missing men.

After DiNardo was released from custody on that charge Tuesday night, authorities arrested him again the following day, and accused him of trying to sell Meo's car to a friend. The car was found by police at 4 a.m. Sunday on property owned by DiNardo's parents, according to the Bucks County District Attorney's Office.
Meo's diabetic kit, "which he would never leave without," was found inside the car, Weintraub said.
Sturgis and Meo worked together at Sturgis's father's construction business, and Finocchiaro was said to have been a mutual friend of the two, according to the Philadelphia Inquirer.
It also not clear what their relationships were to DiNardo. According to the Inquirer, though, he and Patrick both attended Holy Ghost Preparatory School in Bensalem, Pennsylvania, while DiNardo and Finocchiaro both were interested in ATVs and were in at least one Facebook group together about quad bikes.