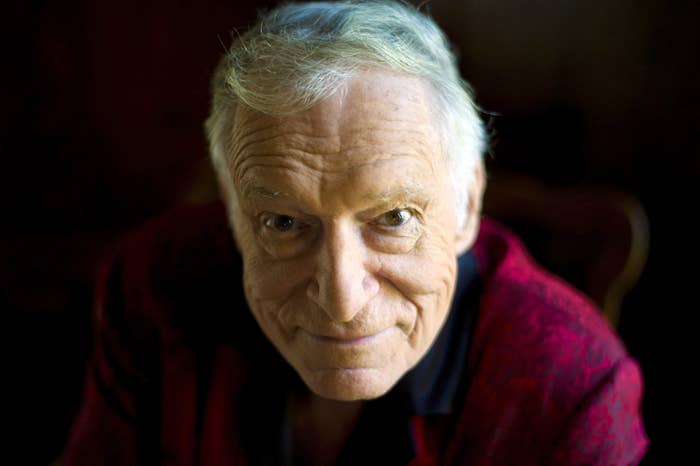 Hugh Hefner, the editor-in-chief and founder of Playboy magazine, died of natural causes at the Playboy Mansion in Los Angeles Wednesday. He was 91.
Hefner founded Playboy in 1953 and it became infamous for its seductive centerfolds. It remains one of the largest magazines in the US and around the world, with at least 20 licensed international editions.

"My father lived an exceptional and impactful life as a media and cultural pioneer and a leading voice behind some of the most significant social and cultural movements of our time in advocating free speech, civil rights, and sexual freedom," his son, and Playboy Enterprises' chief creative officer, Cooper Hefner, said in a statement. "He will be greatly missed by many, including his wife Crystal, my sister Christie and my brothers David and Marston and all of us at Playboy Enterprises."
Born in Chicago, Hefner served in the military and worked in journalism before founding Playboy, at age 27, with a small loan. The first issue featured Marilyn Monroe in the centerfold, with images taken for a nude calendar four years earlier, before she became famous. In 2011, Hefner bought the crypt next to Monroe at the West Hollywood Cemetery, though the two never met.

"You know I'm a sucker for blondes, and she is the ultimate blonde," he told CBS2, calling Monroe "the definitive sex icon of our time."

Hefner's magazine began publishing its now-iconic centerfold in 1955 — a two-page spread with a titillating photo of a woman. As the magazine took off in the '50s, Hefner shed a marriage to his former classmate Mildred Williams and embraced the sybaritic life depicted on those glossy pages.
In 1962, the magazine introduced the "Playboy Interview," which was lauded for its great writing, starting a long-running joke that people read the magazine for the articles, rather than the pictures. Hefner also hosted television shows related to the brand, including Playboy's Penthouse in 1959 and Playboy After Dark in 1969.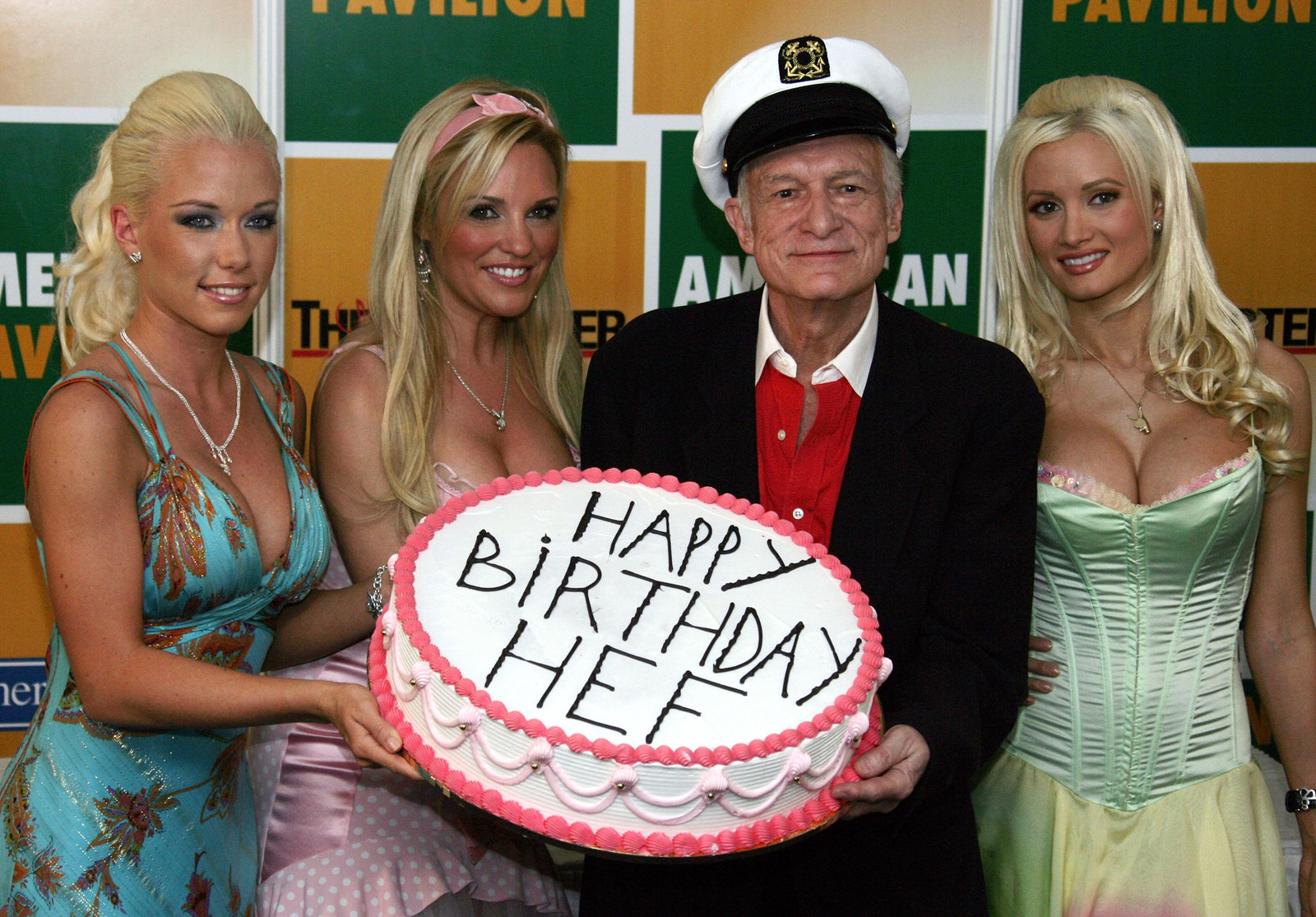 Hefner was married three times, and while he himself grew older, his bride was always twentysomething as she walked down the aisle. Hailing from a Methodist family in the Midwest, he styled himself as someone who transcended the sexual puritanism endemic in the United States, despite his carefully tailored embodiment of an old-fashioned form of masculinity.
He read Alfred Kinsey's research enthusiastically and experimented with bisexuality in the 1950s; he claimed to be a proponent and an instigator of the "sexual revolution"; and yet he acknowledged in his autobiography that Playboy was "a romantic reflection of earlier times." Although the Playboy fantasy was inherently conservative, the philanthropic Playboy Foundation was a financial supporter of the fight for abortion rights.
"Women were the major beneficiary of the sexual revolution," Hefner said in Esquire in 2007. "Unfortunately, within feminism, there has been a puritan, prohibitionist element that is antisexual." In the same piece, Hefner called himself a feminist.
Playboy's circulation peaked at 7 million in the '70s, around the time Hefner moved from Chicago to the storied Playboy Mansion, where he continued to live and work for the rest of his life. His company took a dive in the 1980s, when many of the Playboy Clubs were shuttered, and again in the 1990s, with the rise of easily accessible internet porn, which made his pornographic magazine seem irrelevant. In 2015, the magazine abruptly announced that it would stop publishing nude photos, although it reversed that decision earlier this year.
Hefner and a collection of his live-in girlfriends also managed to reach a new audience, starring in an E! reality TV series called The Girls Next Door from 2005 to 2010. He married one of those girlfriends, Crystal Harris, in 2012. It was at this time that he also announced his youngest son, Cooper, would take over Playboy Enterprises.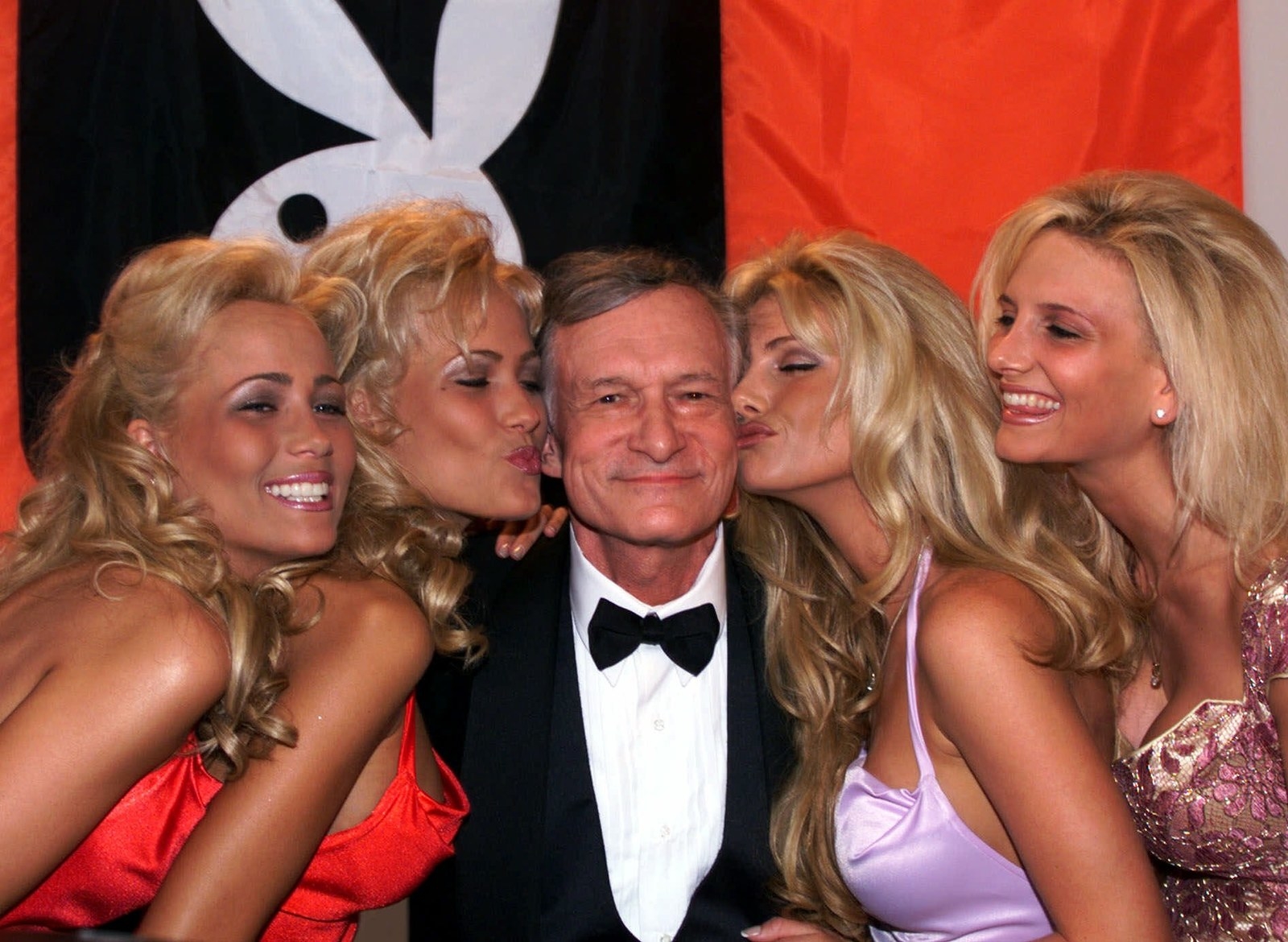 Hefner is survived by his wife, Crystal Harris; his three sons, David, Marston, and Cooper Hefner; and a daughter, Christie Hefner.