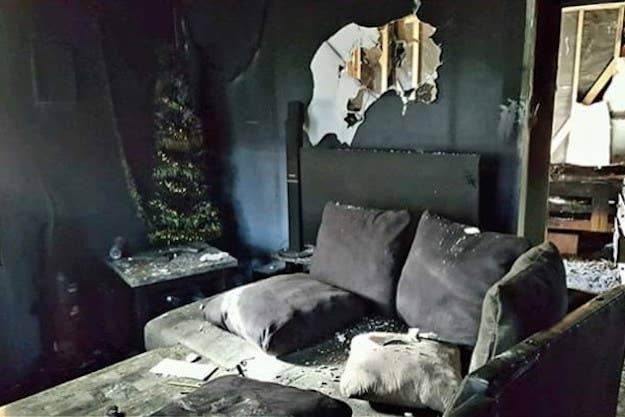 A Louisiana family says their home was destroyed after a new hoverboard — one of the year's hottest holiday gifts — suddenly exploded and set their house on fire.
Jessica Horne said she recently bought her 12-year-old son, Hayden, a hoverboard, also known as a self-balancing scooter, from Amazon through a company called Fiturbo.
Hayden was so excited that his mother let him ride the toy the same night he opened it on Nov. 20, according to WGNO.
"He was thrilled," she wrote on the family's GoFundMe page.
Horne had even posted a series of photos on Facebook of her 12-year-old son eagerly unwrapping his new hoverboard.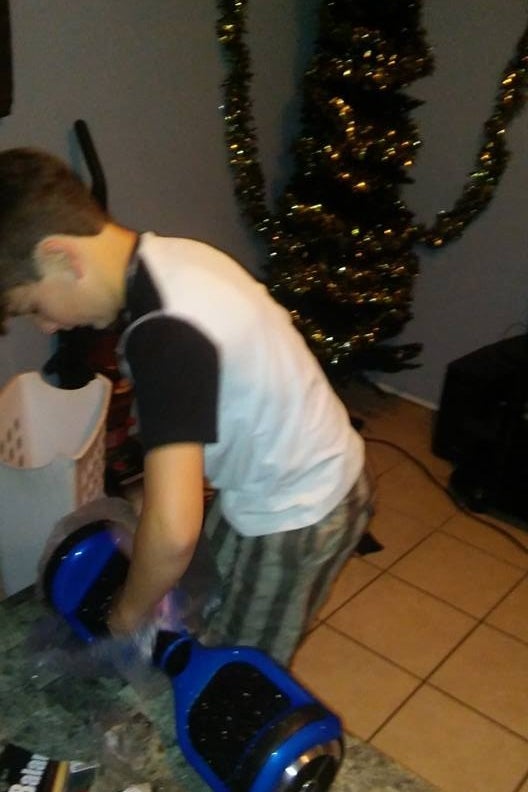 And his one and only ride on the new hoverboard.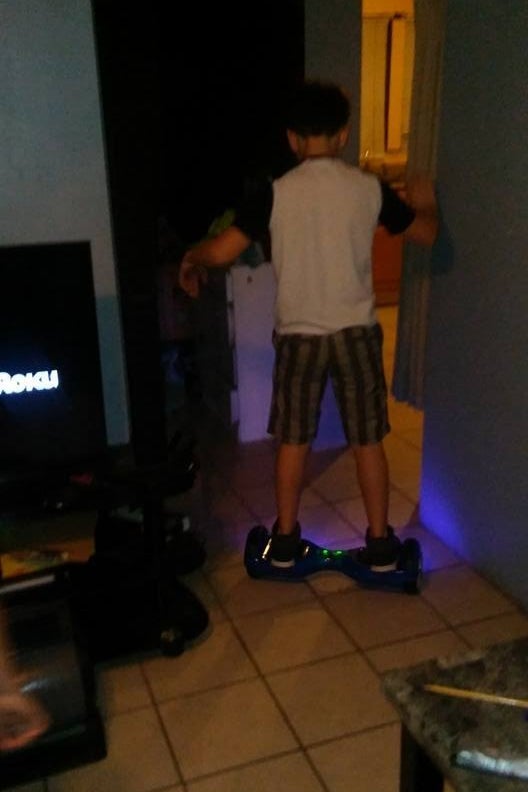 When the battery in the hoverboard ran low, Hayden plugged it into the charger that came with the product.
"As I walked past his room I saw it began to shoot sparks," Horne wrote. "Within seconds it was in flames, within minutes the entire room was in flames."
Horne posted photos after the fire and thanked the Jean Lafitte Fire Department for saving the family's dog.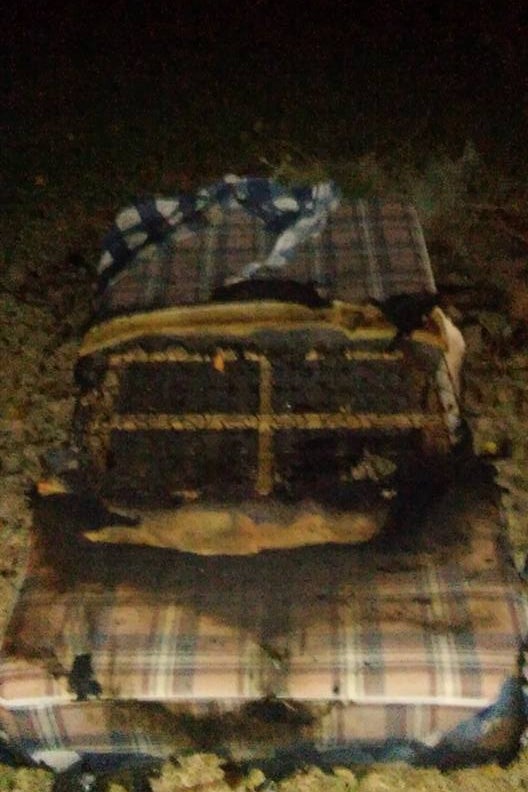 "[Firefighters] were there within minutes and could hear my dog whimpering inside," Horne wrote on Facebook. "They promptly got to her and immediately gave her oxygen."
Horne said the dog recovered after the fire and was doing well.
A GoFundMe page was launched to help the family raise funds for a new home and to replace their lost items. Horne also said she plans to sue the hoverboard manufacturer.
"We lost our home to this horrific incident and all that we own," Horne wrote on the page. "On top of all of this, I found out, the house we were renting has no insurance."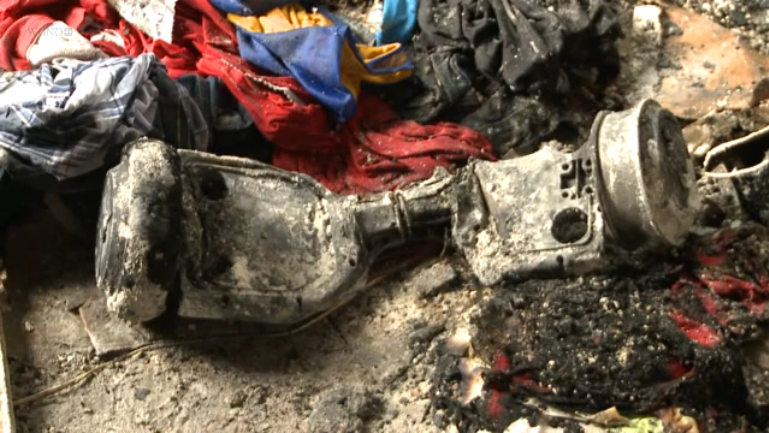 The U.S. Consumer Product Safety Commission told WGNO there have been no reported injuries related to fires sparked by hoverboards. However, eight injuries have been reported in the last three months related to falling, which sent people to the emergency room.
The Lafitte fire chief said he wants people to know what happened with the hoverboard, but is waiting for official results from the Louisiana State Fire Marshal's investigation, according to WGNO.
Jessica Horne, the Lafitte Fire Department, the Louisiana Fire Marshal, Amazon, and the Consumer Product Safety Commission did not immediately return requests for more information.
The incident came after a man in Gulf Shores, Alabama, posted a video last week showing a hoverboard in flames, which he also said was purchased from Amazon.
Timothy Cade told WKRG he had owned the hoverboard for only three days before it caught fire.
"I came outside, turned it on, came down the sidewalk not even a 100 feet, and it exploded," Cade said.
There have been several recent reports of hoverboards exploding in the United Kingdom.
The London Fire Brigade said some hoverboard versions, which are predominantly made in China, can overheat while charging and catch fire. The brigade warned against leaving the devices to charge while unattended.
"The crucial thing is that if people are going to buy one they should go through a reputable retailer," Andy Vaughan-Davies, a fire investigations officer for London Fire Brigade, told BuzzFeed News. "If they go outside of that then there's no comeback."