Honolulu City Council Overrides Mayor's Veto To Expand Sit-Lie Ban
The City Council voted Wednesday to pass an expanded law that prohibits sitting and lying in noncommercial areas after a tent city emerged in recent months.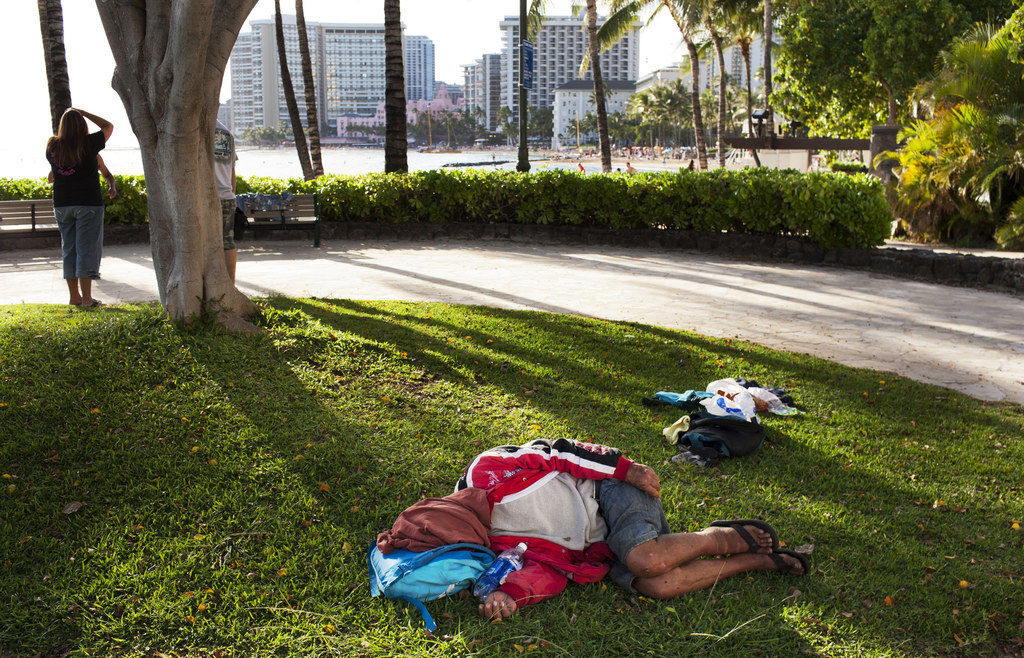 The Honolulu City Council voted Wednesday to expand its sit-lie ban to additional parts of the city, despite a veto last month from Mayor Kirk Caldwell.
The council voted 6-3 in favor of overriding the mayor's veto and expanding the law to the McCully, Aala and Punchbowl areas, the Associated Press reported.
Honolulu previously banned sitting and lying in Waikiki and Chinatown to deter homeless from commercial locations, the Civil Beat reported.
The law requires police to first warn people in violation of the law and if they do not comply officers are allowed to make citations. If a person continues to refuse to move after being cited multiple times, arrests may be made. Only 6 arrests have made since the bans went into effect, according to city and county records.
Caldwell vetoed the new bill on May 21 because it moved the ban from business districts to residential or noncommercial uses and he said it would not stand up against court challenges, according to the AP.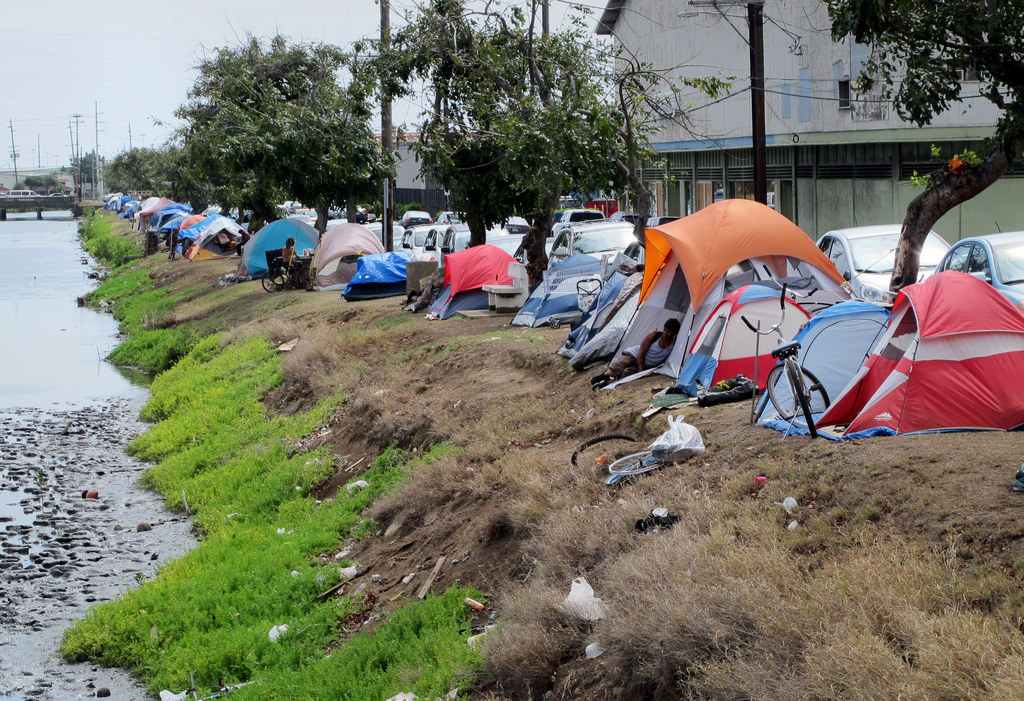 The mayor said the bill could face legal problems because it may appear the city is targeting homeless people. The new bill includes Kapalama Canal, which is lined with more than 50 tents, but is outside the city's main business areas, Hawaii News Now reported.
The council argued without the expansion the current bans give unfair precedence to Waikiki and Chinatown, while other neighborhoods have seen an influx of homeless people as a result.
On Tuesday, Caldwell announced his plans to build a facility on Sand Island that would use up to 25 modified shipping containers to temporarily house 75 to 100 people, KITV reported. The idea was first introduced when the initial sit-lie laws went into place.
In 2014, Honolulu City and County estimated that on any given night 4,712 people are homeless on Oahu.