Hong Kong Authorities Tear Down Protest Site, Arrest More Than 200
Workers in Hong Kong dismantled barricades Thursday. A total of 209 people were arrested as demonstrators staged a sit-in protest.
Updated — Dec. 11, 10:02 a.m. ET.
A total of 209 people were arrested during the clearance of the pro-democracy protest site in Admiralty.
In Hong Kong, a court order mandated the dismantling of barricades built by protesters next to the city government offices.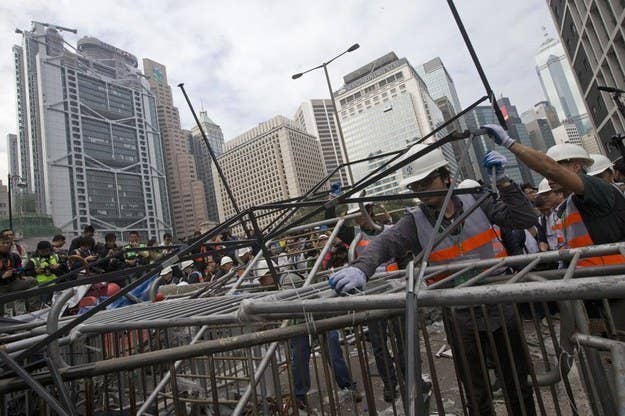 The workers were ordered to remove barriers and obstructions from three sections of the main protest site.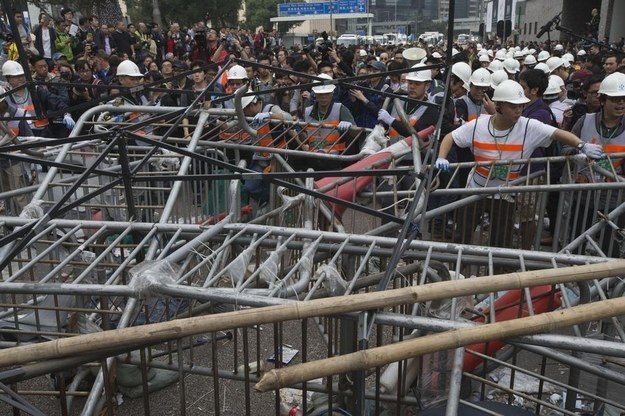 Police will then move in to clear other sections of road so traffic can pass through the area again.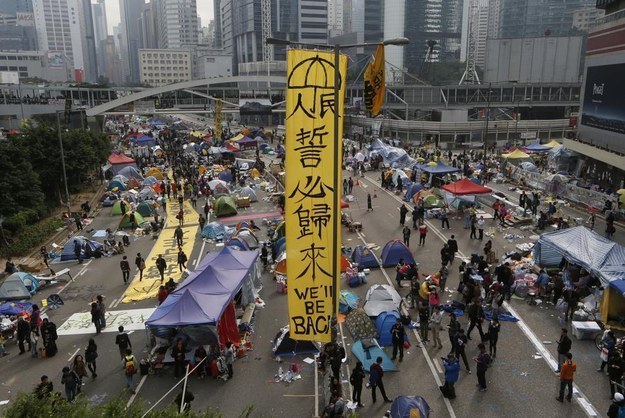 Attendance at the demonstrations had fallen from the tens of thousands to just a few hundred, but many protesters returned for the last night of celebrations, the BBC reported.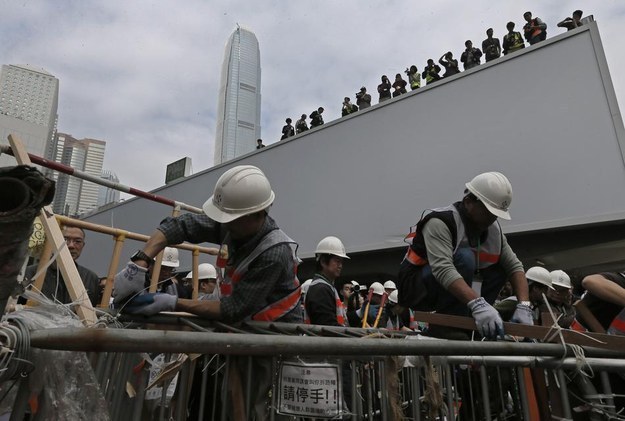 At a news conference before the clearance began Thursday, Police Senior Superintendent Kwok Pak-chung urged protesters to leave peacefully.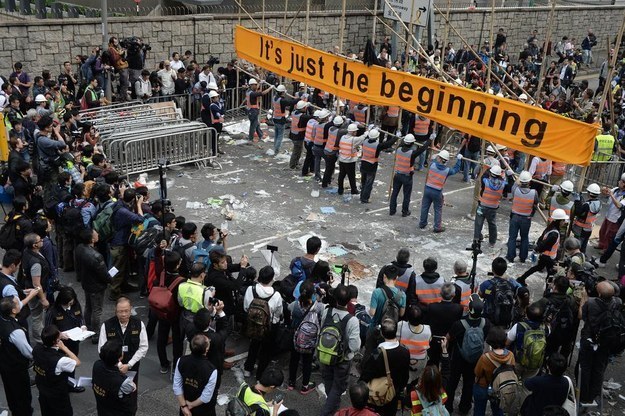 Protesters chanted "I want universal suffrage" and held signs that read "We will be back," but the scene was generally peaceful as police arrived to remove barricades.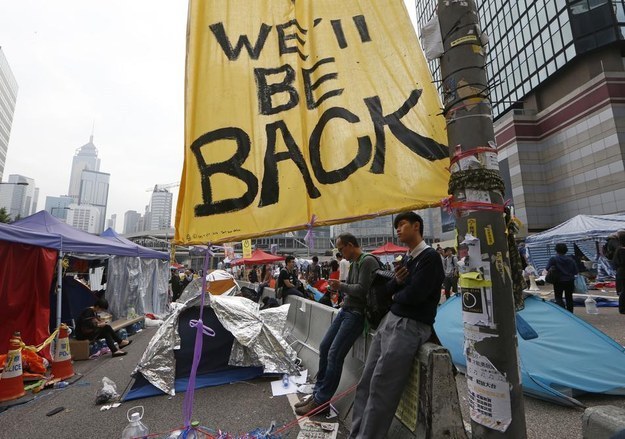 The words "We'll be back" were formed on the ground of an occupied area outside government headquarters in Hong Kong.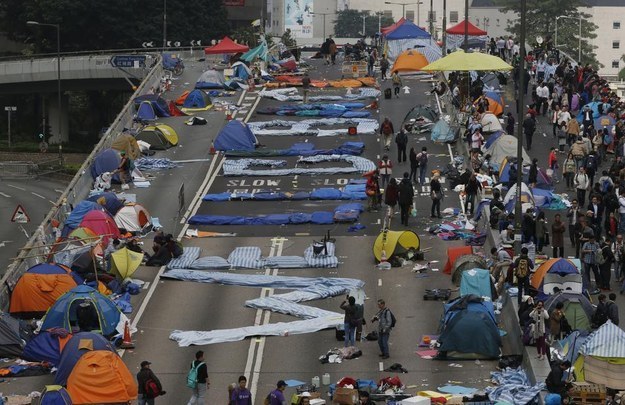 Protesters have been demonstrating for more than two months against Beijing's control over the city's next election in 2017 for the top leader.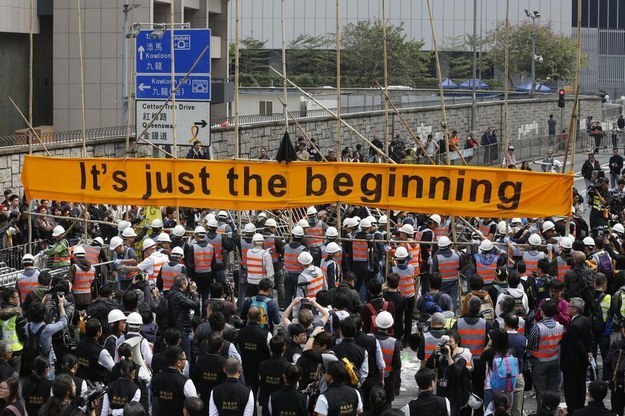 Over the course of the protests, 655 people have been arrested and 129 officers injured, police said.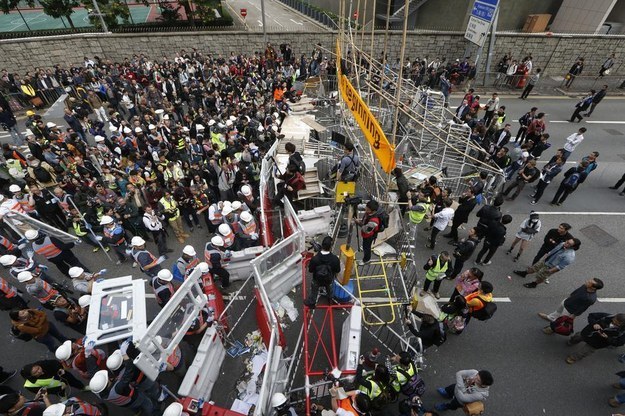 Protesters staged a sit in protest, and police dragged away many of those who refused to leave.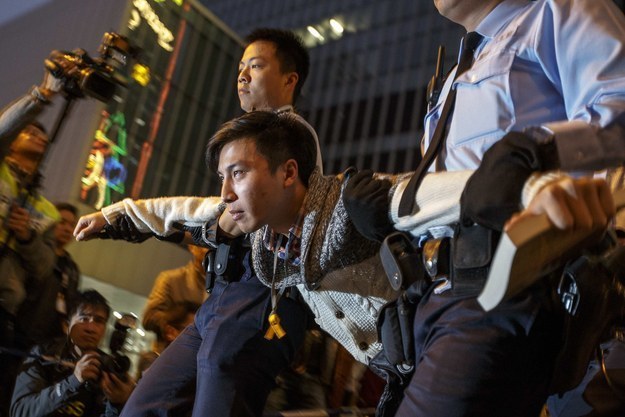 Some elderly protesters were wheeled away from the site by police. This activist's banner reads: "I want universal suffrage".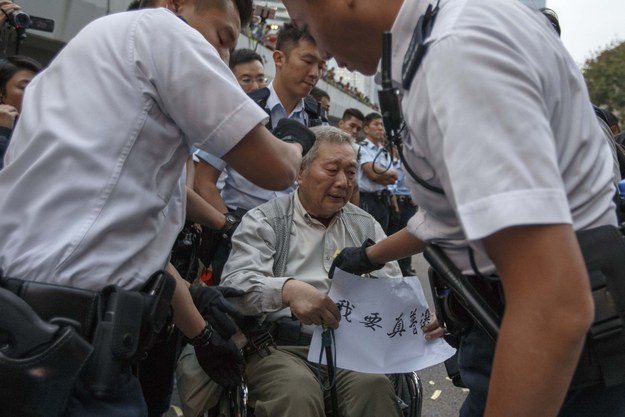 Hong Kong singer Denise Ho was one of the dozens arrested.
The so-called Lennon Wall — with its hundreds of multicolored post-it notes of solidarity with the protesters — has also been cleared away.
In a bid to preserve protest history, volunteers tried to salvage as many post-it notes as they could prior to the clean-up last night. They also took 13GB of photographs of the messages, to be uploaded to a website, the South China Morning Post reported.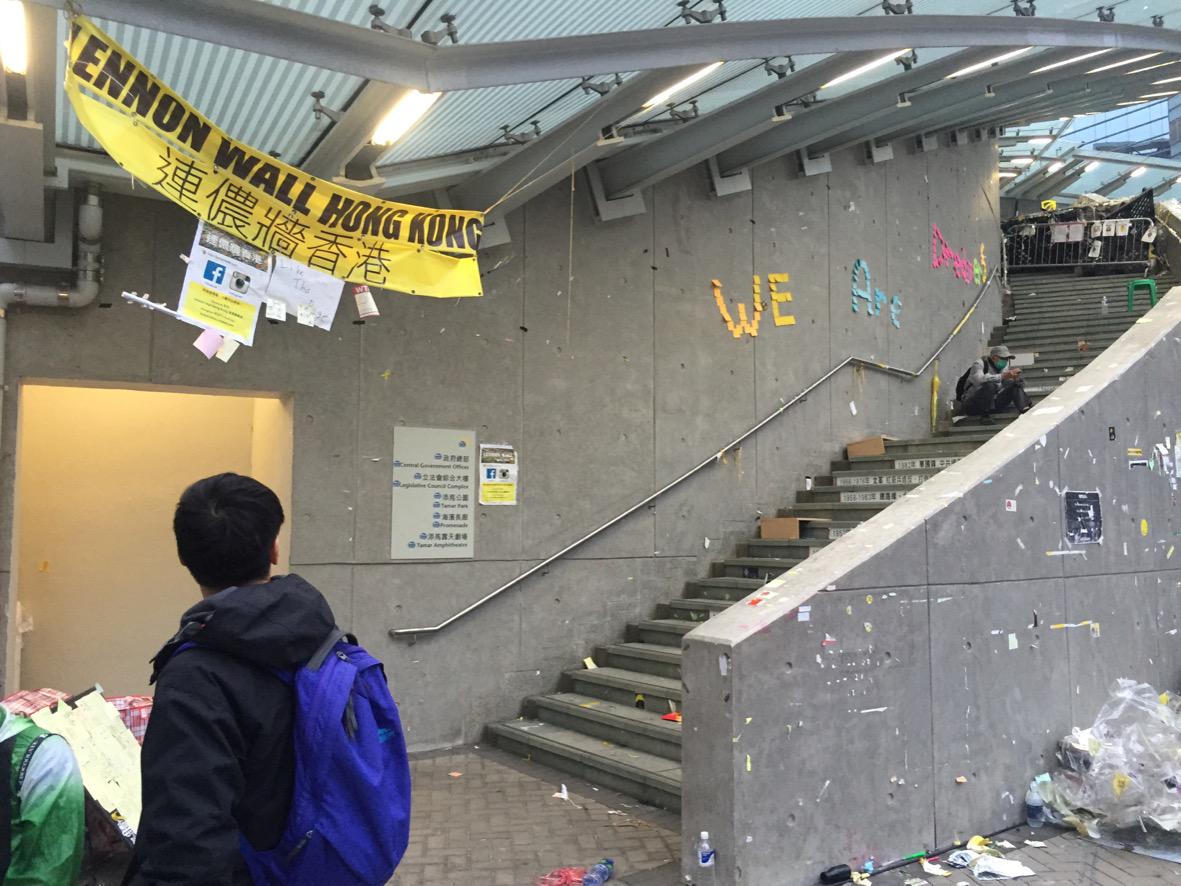 By 9:00 p.m. local time (8:00 a.m. ET), one of the main highways was cleared for traffic for the first time in 75 days.