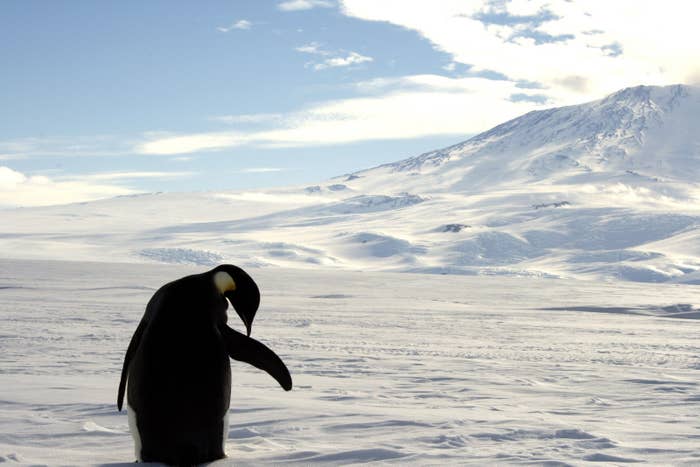 The world's largest marine protected area was designated in a historic agreement reached by 24 nations and the European Union on Friday.
The declaration to protect a vast area of the Southern Ocean is more than five years in the making and came with several compromises, reducing the size of the protected area and allowing it to expire in 35 years, the Associated Press reported.
Still, scientists say it's an important decision to set aside the Ross Sea, considered by many as the "last ocean" as it has remained pristine due to its remote location, according to National Geographic. The protected region, which is twice the size of Texas, is home to most of the world's whales and penguins as well as 16,000 other species that have adapted to the uniquely cold environment.
For the past two weeks, the Commission for the Conservation of Antartica Marine Living Resources (CCAMLR), the international body that oversees the waters around Antarctica, met in Hobart, Australia, to work out the deal.
China and Russia had rejected the proposal, first submitted by the US and New Zealand in 2012, at least five times because they have fishing interests in the area.
The agreement marks the first time multiple countries have come together in a unanimous decision to protect an ocean area that falls outside of any one nation's jurisdiction, setting precedent for future deals.
It comes just a few months after President Barack Obama quadrupled the size of a national marine preserve around Hawaii, setting aside some 582,578 square miles — the largest protected area in the world at the time.
The deal for the Ross Sea bans commercial fishing in about three-quarters of the area, while allowing fishing for research purposes in certain zones.
Russia will still be allowed to catch the lucrative toothfish, sold as Chilean sea bass, in a specially designated spot, but its fleet will be pushed away from the areas where the youngest fish live and it will no longer be in habitat of the orcas, who survive off toothfish, The Guardian reported.
"We've been working on this for so many years and had so many disappointments trying to get here," Evan Bloom, who led the US delegation in Hobart, told the AP. "This is a real win for marine conservation."
In a statement, US Secretary of State John Kerry said the agreement "will safeguard one of the last unspoiled ocean wilderness areas on the planet — home to unparalleled marine biodiversity and thriving communities of penguins, seals, whales, seabirds, and fish."
Two other proposals for marine protected areas in East Antarctic waters and the Weddell Sea are still being discussed by the CCAMLR.