Following two police shootings of black men, several technology companies responded in public posts to the events by sharing condolences or calls for justice.
The police shooting of Alton Sterling in Baton Rouge, Louisiana, was caught on camera Tuesday, and the girlfriend of Philando Castile live streamed his death Wednesday in Falcon Heights, Minnesota, after a police officer shot him, causing protests across the country and calls from politicians. For the first time for many, technology companies and leaders responded to the killings as well.
Google called for "racial justice now" and said "Googlers held vigils" in memory of Sterling and Castile.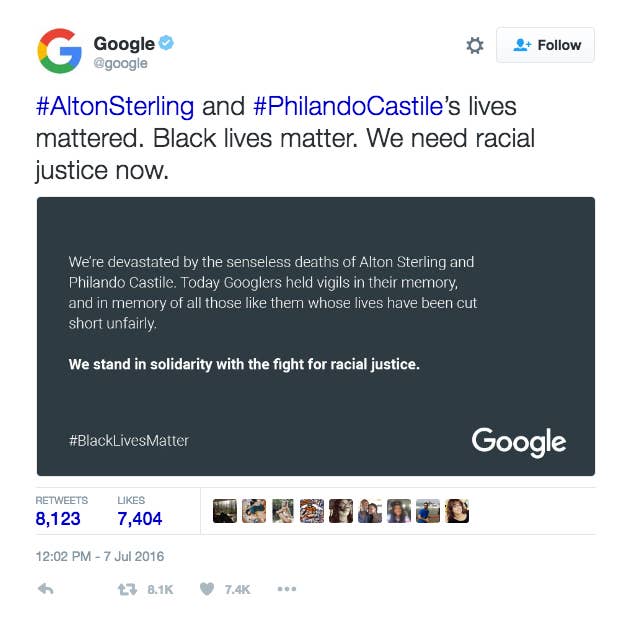 Square, a mobile payment company, tweeted "We're horrified by the senseless deaths."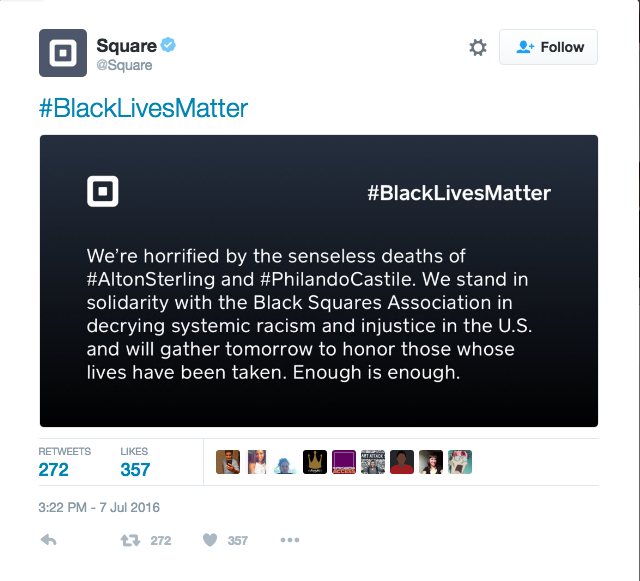 Mark Zuckerberg, the CEO of Facebook, discussed the video of the aftermath of Castile's shooting that was streamed on his platform and said his "heart goes out to the Castile family."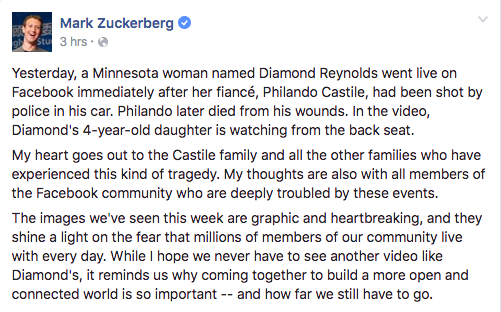 Twitter said "These tragedies must lead to action."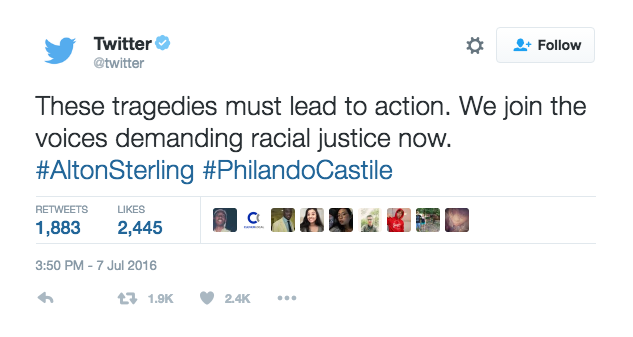 Blackbirds, Twitter's group for black employees, tweeted "We're sick of seeing names trend because they were killed brutally and unjustly."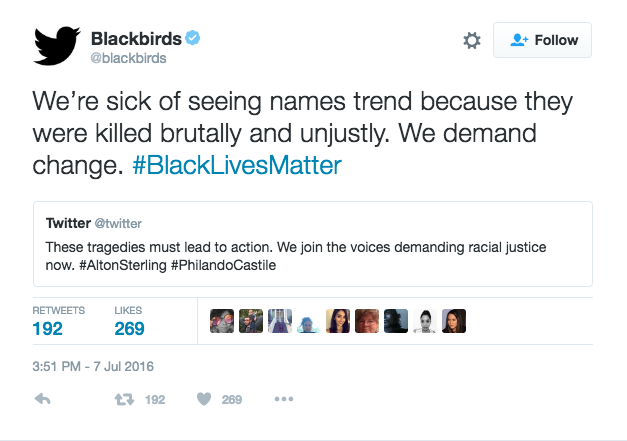 Apple CEO Tim Cook, while quoting a tweet from congressman John Lewis, called the deaths "senseless killings" and said "we can and must do better."