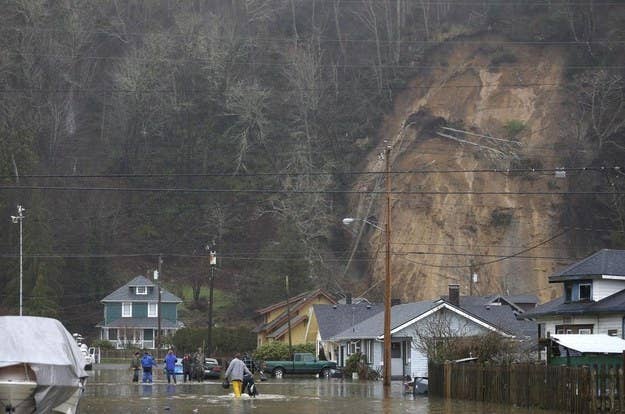 Extreme conditions in Washington caused by torrential rains over the weekend prompted the National Weather Service to issue flood warnings for the Bogachiel, Naselle, Newaukum, Puyallup, Skokomish, Snoqualmie, Stillaguamish and Tolt rivers, as well as a flood watch for much of Western Washington.
Catastrophic flooding was seen in the Western Washington cities of Hoquiam and Aberdeen.
Officials said at least three homes slid off their foundations in Hoquiam, while others lost power for several hours due to the heavy rain.
An elderly woman who was trapped in her Hoquiam home when a mudslide moved its foundation had to be rescued. Firefighters cut a hole into the roof of the building, and pulled her and her small dog out to safety, the Associated Press reported.
Nearly 200 people in the Beacon Hill neighborhood of Hoquiam were trapped when the only road into the area was covered by a landslide. Officials said the road could be blocked for days, but the Coast Guard is available in case there was a medical emergency and someone needs to be airlifted out, KING-TV reported.
"This is the worst I've seen in about 10 years," said Sandy Dunsire, owner of Dunsire Printers in Aberdeen. His son lined up sandbags in front of the store, but not before water got inside.
The rain is expected to continue through Monday before improving later in the day and early Tuesday.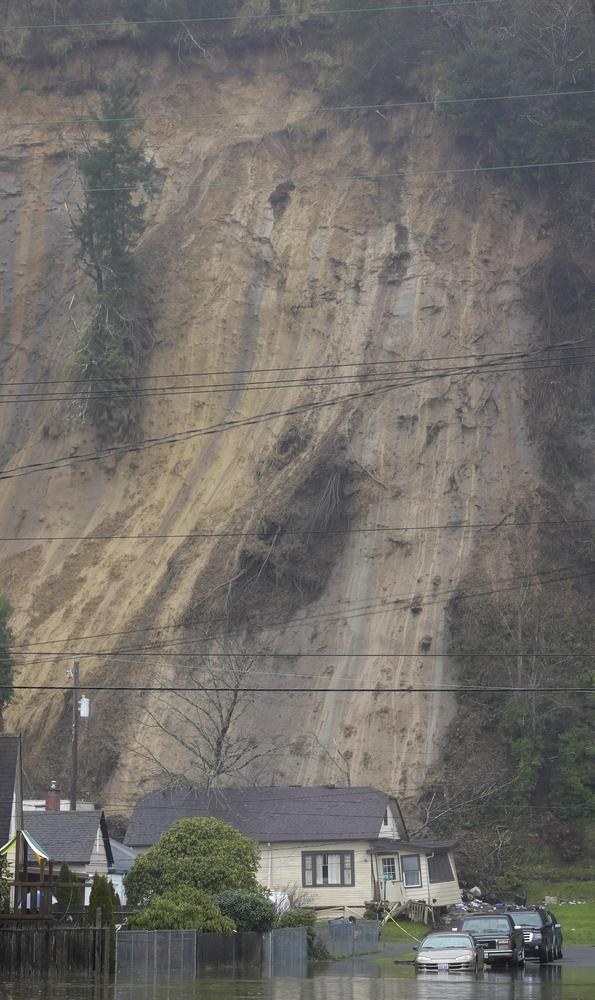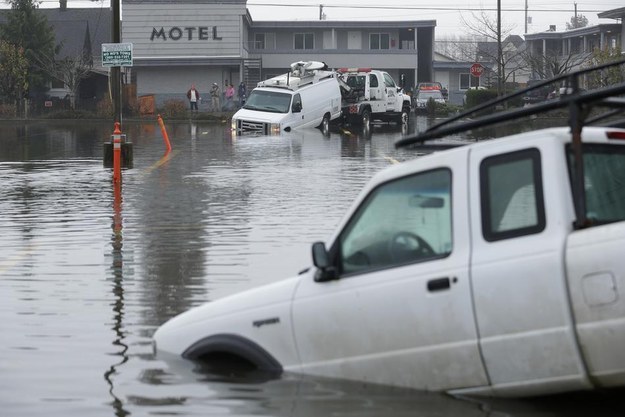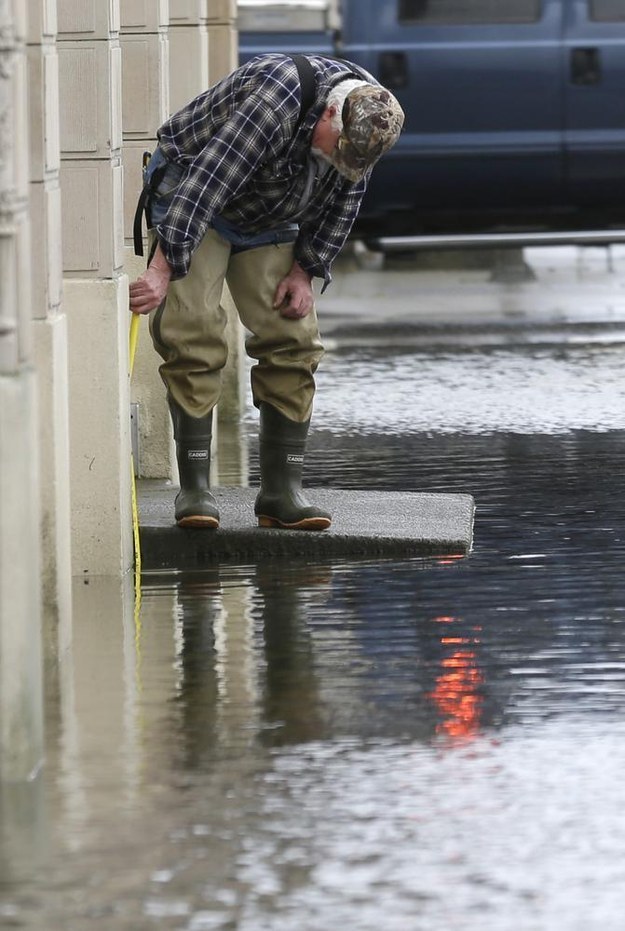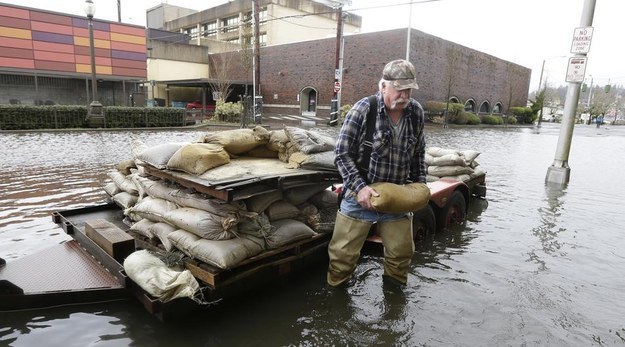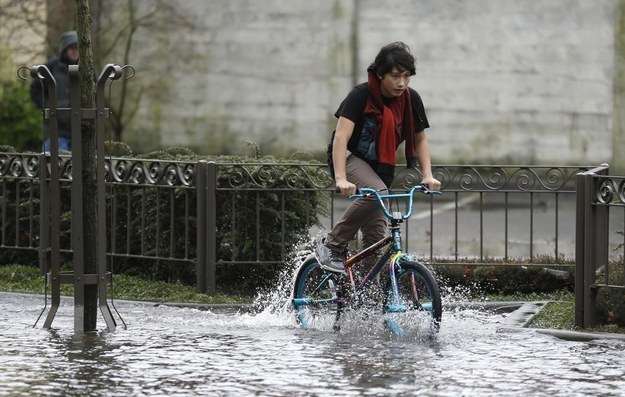 A mudslide completely blocked Highway 12 near Aberdeen Bluffs and Washington State Department of Transportation is currently working to clear the highway. There is an alternative route into Aberdeen, Q13 reported.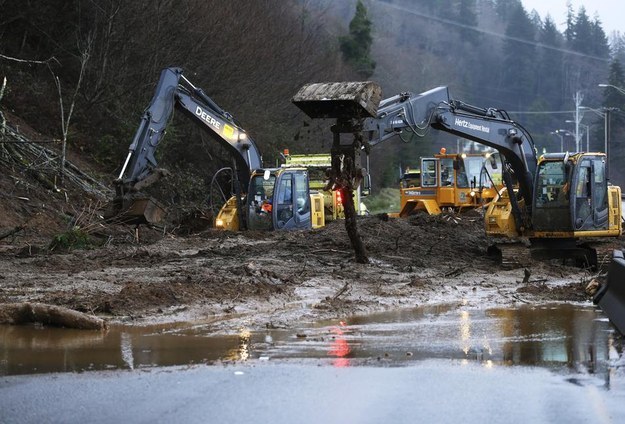 Power outages were also reported throughout Washington, and at the peak more than 5,000 customers were affected, KIRO-TV reported.
In Snoqualmie, Washington, home to about 10,000 people, the Southeast Park Street neighborhood was ordered to evacuate, KIRO-TV reported.
Hikers near Snoqualmie River were reportedly stranded and crews were waiting for waters to recede to attempt a rescue mission.