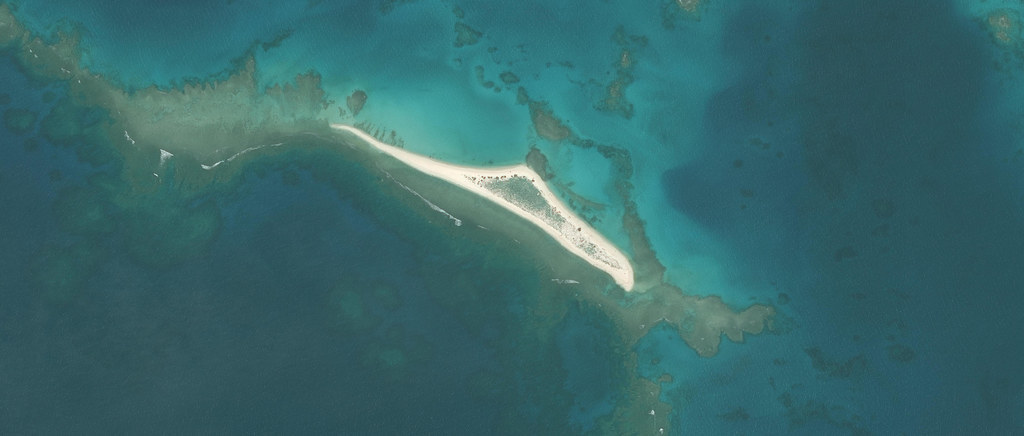 An island in the Pacific Ocean appears to have all but disappeared after being ravaged by Hurricane Walaka.
Scientists at the National Oceanic and Atmospheric Administration (NOAA) made the discovery when they noticed satellite images of the area where East Island once rose above the ocean no longer showed very much land.
"We were alerted [by NOAA] that recent satellite photos showed the island appeared to be gone," Chip Fletcher, a University of Hawaiʻi at Mānoa professor, told BuzzFeed News. "No one was there to witness it, but as far as we can surmise, Hurricane Walaka ran across the island and apparently destroyed it."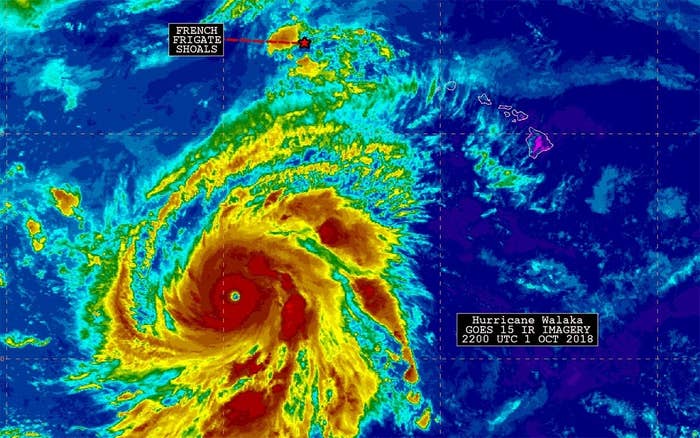 East Island was a reef islet and part of the French Frigate Shoals, known in Hawaiian as "Lalo," which is the second largest atoll in the Northwestern Hawaiian Islands. Located about 550 miles northwest of Honolulu, it is also part of the Papahānaumokuākea Marine National Monument.

"It's just loosely deposited sand and gravel, so the waves associated with the hurricane were strong enough that it eroded it away and spread it across the seafloor," Fletcher said.
East Island was about 11 acres and about 6 feet high at its tallest point.

Fletcher said that the island was used during World War II by the military, but in the past decade it was used for research by biologists who lived there in canvas tents and counted the Hawaiian monk seals, Hawaiian green sea turtles, and Laysan albatrosses, who all used East Island to give birth to their young.
"The real environmental tragedy is that this was one of only a handful of sandy islands that stuck out above the ocean for monk seals to pup their babies," said Fletcher. "There are only 1,400 Hawaiian monk seals left in the world."

He added that more than 90% of Hawaiian green sea turtles lay their eggs at Lalo.

"There was certainly evidence of hundreds and hundreds of turtle nests," Fletcher said. "Now, all of that is gone."
Officials with the US Fish and Wildlife Service and NOAA flew over the area to photograph it and are currently analyzing those images to assess the impact of the hurricane, according to a statement from the co-managers of Papahānaumokuākea. Additionally, a marine debris team working in the monument will be stopping at the French Frigate Shoals to inspect the damage.
"There are a couple of elements related to climate change here," Fletcher said. "One is just sea-level rise — we know that the ocean is rising and the rate of rise is actually accelerating around the world, and the small sandy islands are thought by many of us to be severely at risk of drowning, if you will, as sea level rises."