Hawaii Prepares For Unprecedented Back-To-Back Tropical Cyclones
"We've looked through our records, and we do not see a similar event in recent history," National Weather Service Meteorologist Jordan Gerth told BuzzFeed.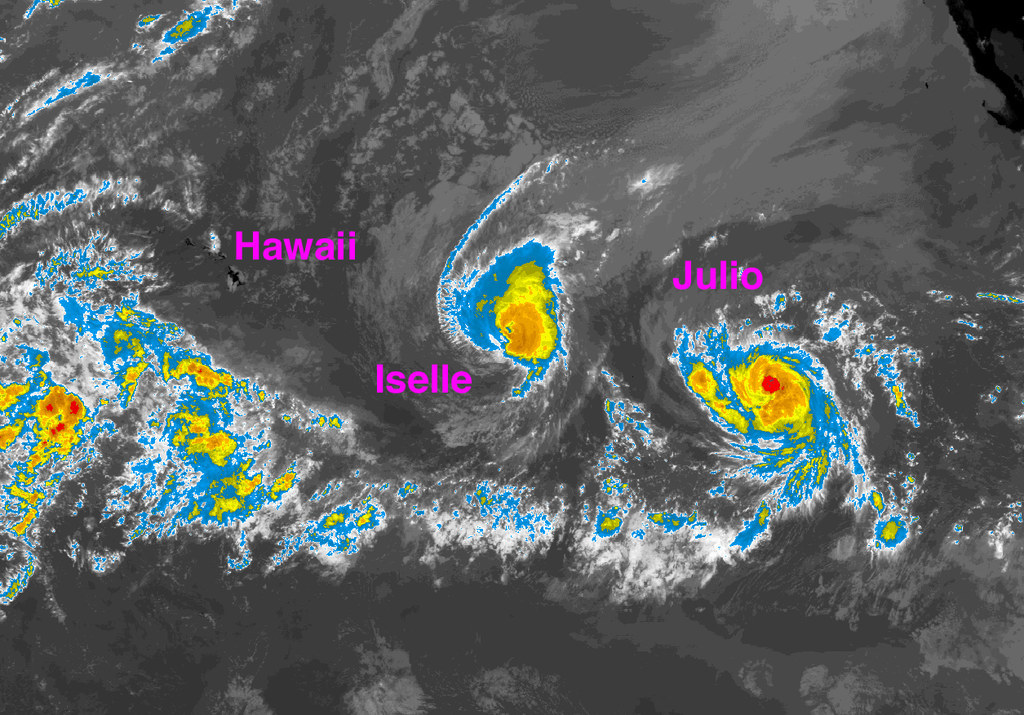 Heavy rain, flash flooding, and high surf is expected in Hawaii beginning on Thursday as the first of two tropical cyclones approaches the state, the National Weather Service said.
Two storms impacting the Hawaiian Islands — one after another — is unprecedented in recent history, Meteorologist Jordan Gerth, who works with the National Weather Service in Honolulu, told BuzzFeed.
"We see the side-by-side storms in the Central Pacific Basin," said Gerth. "But what makes both these storms unusual is that we haven't seen them headed towards the Hawaiian Islands."
Hurricane Iselle, currently 955 miles ESE of Hilo, is expected to make landfall on the Big Island as a tropical storm late Thursday. Iselle will gradually weaken as it moves west, away from the rest of the island chain.
The abundant moisture from Iselle will cause heavy rains of up to 8 inches and create high chances for flash flooding on Thursday and Friday across the entire state. Strong winds reaching 45 to 65 mph are expected, as well as coastal inundation and surf reaching heights of 10 to 20 feet.
All public schools on the Big Island, Maui, Lanai, and Molokai will be closed on Thursday, officials announced in advance of the storms Tuesday.
"The force of these storms remain uncertain, however, we do not want to wait until last minute to close our schools," DOE Superintendent Kathryn Matayoshi said in a statement. "Additionally, many of our schools are designated emergency shelters and it is necessary to prepare these facilities as the storms approach."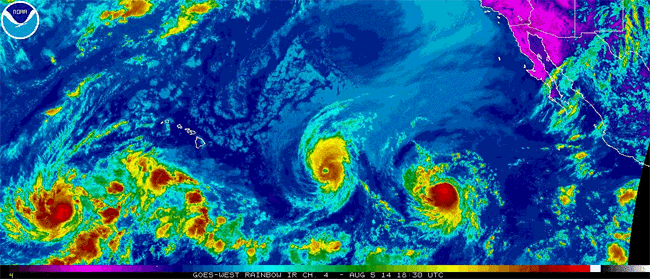 Behind Iselle is Julio, a tropical storm located about 1,900 miles ESE of Hilo on Tuesday. That storm is expected to intensify as it approaches the islands, making impact as early as Sunday. Julio is predicted to take a path similar to Iselle, but is still farther away from the Hawaiian Islands, so there's less certainty of its path, Gerth told BuzzFeed.
"We've looked through our records, and we do not see a similar event in recent history," Gerth said reliable records date back to when satellite imagery emerged in the 1970s.
The last hurricane to cause major damage in Hawaii was Iniki, which hit the islands in 1992. Hurricane Iwa also struck the state in 1982.
Tuesday's front-page of Honolulu's daily newspaper featured the storms with the headline "Double Trouble."
Stores across the Hawaiian Islands were quickly selling out of bottled water. These Walmart shelves are almost completely bare.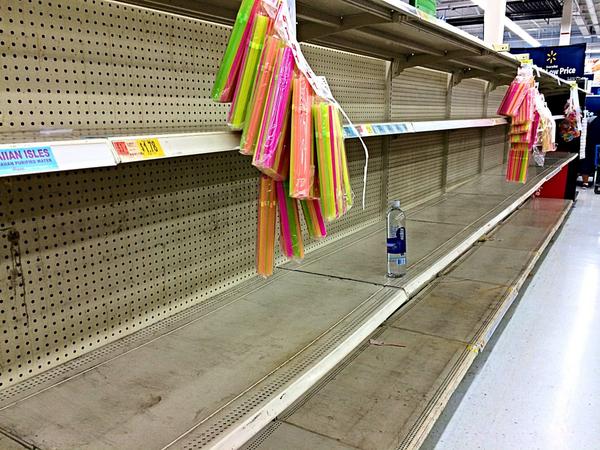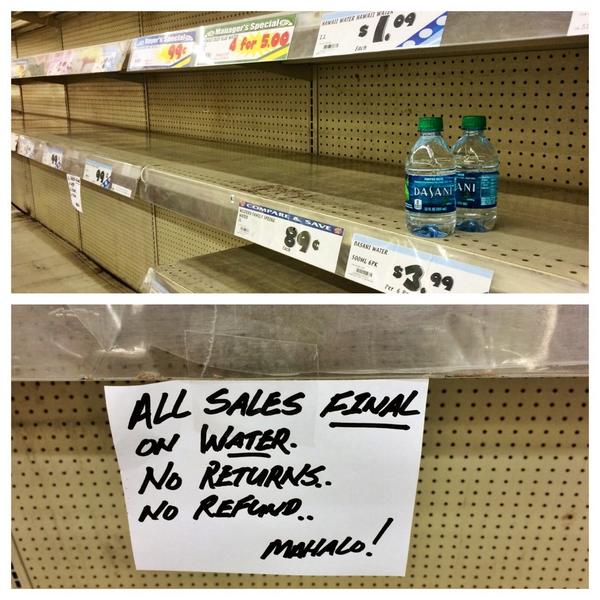 Checkout lines at Honolulu's Costco stretched all the way to the back of the warehouse, local news stations reported.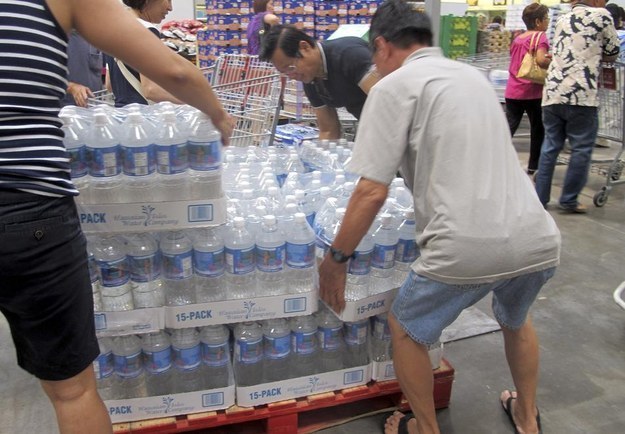 The Costco in Kapolei also reportedly created a separate check-out line just for buying water, which still went to the back of the store.

The line of cars for gas at Costco were just as long as the lines inside: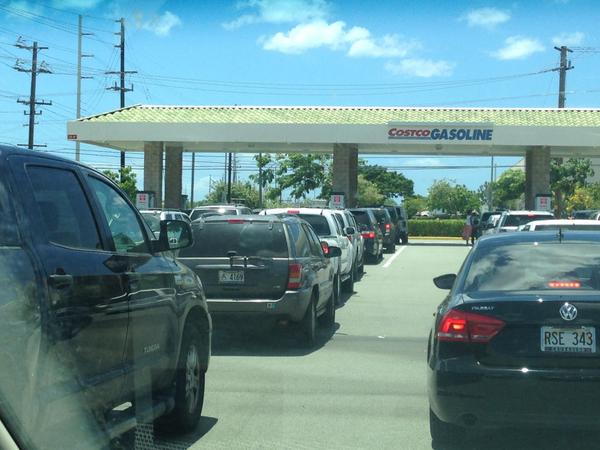 Hawaiian Airlines also announced that all passengers impacted by the extreme weather could change their travel plans without charge.
This is a developing story. Please check back for updates.