HONOLULU — Days after North Korea launched yet another intercontinental ballistic missile, Hawaii plans to restart statewide testing of Cold War–era sirens meant to warn of an impending nuclear attack.
The attack preparedness plan was initiated in May after Gov. David Ige asked the Hawaii Emergency Management Agency (EMA) to look into improving preparedness plans dating back to the 1980s, when siren tests and other exercises discontinued after the Cold War.

The testing, which is scheduled to start Friday, comes as already strained tensions between North Korea and the US were tested further when Pyongyang launched another intercontinental ballistic missile early Wednesday local time. The missile flew about 600 miles before falling into the Pacific Ocean, appearing to be the longest range achieved by the communist regime so far. US Secretary of Defense James Mattis on Tuesday called the launch an effort to build missiles "that can threaten everywhere in the world, basically."
Hawaii's nuclear warning siren is a 50-second-long wailing tone, which will remind people of World War II warnings, EMA Administrator Vern Miyagi said at a news conference.
"It's the old World War II air raid siren," Miyagi said. "If you watch the History Channel on TV, then you'll probably hear the same thing."
The attack warning will be heard after an attention siren is sounded — a more steady tone — that Hawaii residents are already used to hearing as an alert for natural disasters and will be tested the first business day of every month moving forward, officials said.
Ige said that while an attack is unlikely, the threat of an emboldened North Korea had to be treated as the "new normal."

"The possibility of an attack today is very remote, but we do believe that it's important that we be proactive and we plan and prepare for every possibility moving forward," Ige said Tuesday.
An intercontinental ballistic missile launched from North Korea could reach Hawaii in about 20 minutes, officials said, giving people about 15 minutes to prepare for a strike after hearing a warning siren.
A Hawaii Department of Defense official told BuzzFeed News that they estimate based on computer models that a single 150-kiloton weapon detonated over Pearl Harbor on the main island of Oahu could potentially kill 18,000 people immediately and leave 50,000 to 120,000 others injured across several miles.
When people hear the siren, they are advised to find shelter, preferably in a concrete building. People are then advised to shelter in place until the extent of the impact is known. In some cases, people could need to shelter in place for up to two weeks to avoid radioactive fallout and so should store provisions accordingly.
More than 20 community meetings have been held and the state has started airing television ads to educate people about making a plan. Miyagi emphasized that people should determine in advance where they might shelter if they were to hear the siren at home, on their way to work, and other scenarios. They should also discuss where family members should shelter if they're separated in a worst-case scenario, he added.
"Get ahead of it," Miyagi said. "Get an idea where that shelter-in-place would be in advance."
Tensions between North Korea and the United States have been increasing as leader Kim Jong Un has launched multiple missiles and conducted a sixth nuclear weapons test, despite stricter sanctions since Trump took office.
Rhetoric between the two leaders has also been heated.
This summer, Trump threatened North Korea with "fire and fury." And in September, Trump referred to Kim as "rocket man," to which the communist leader responded by calling Trump a "dotard." Days later, North Korea's foreign minister said Trump's "rocket man" tweet had amounted to a declaration of war.
The two countries have technically been at war since the Korean War; an armistice signed in 1953 was never replaced with a peace agreement.
On Tuesday, after the reclusive country launched its latest missile test, Trump told reporters, "We will take care of it," although he did not elaborate how.
"It is a situation that we will handle," he said.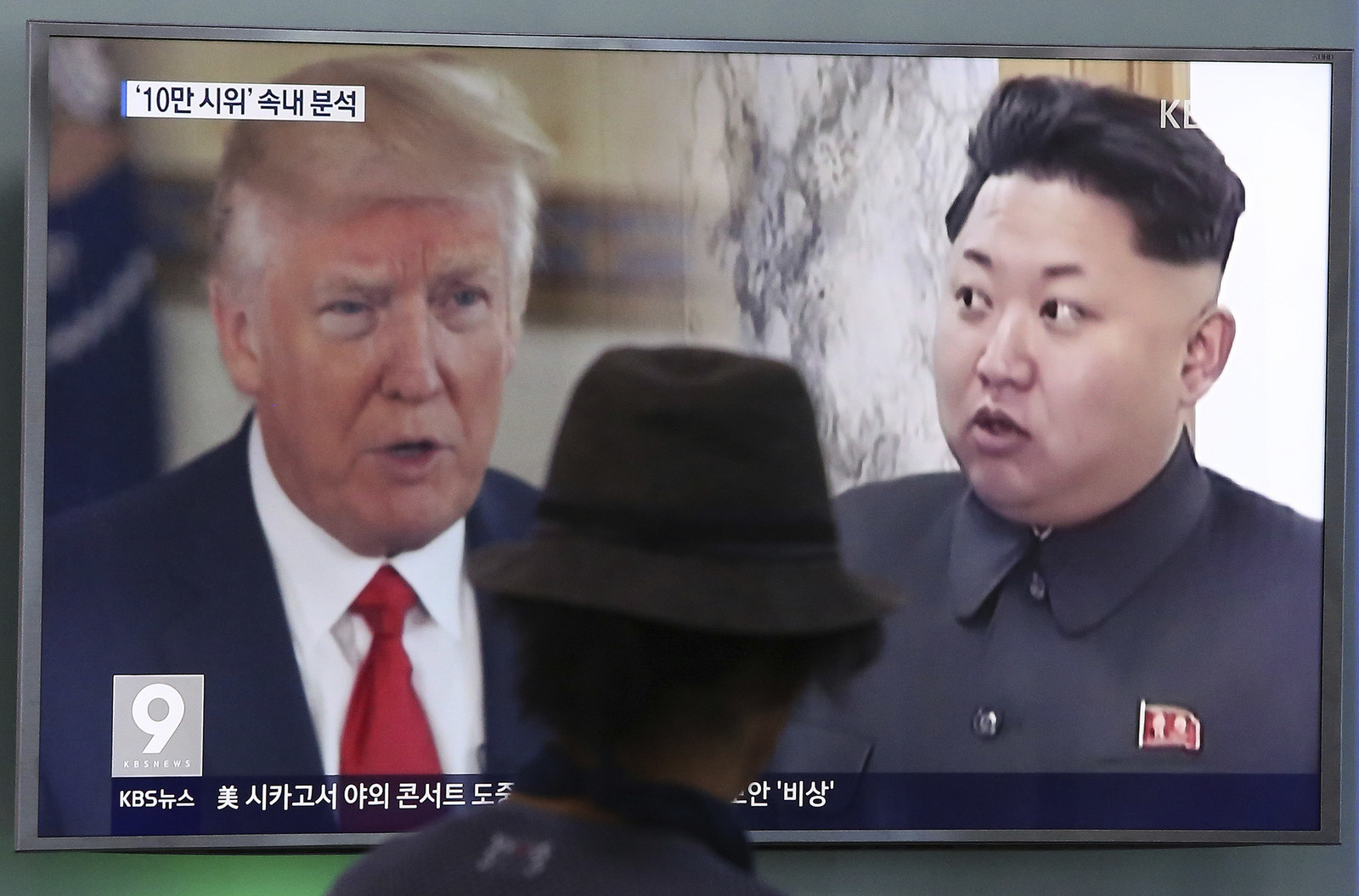 Tensions have also been increasing off the Korean peninsula.
In September, North Korea fired a similar missile test over Japan, prompting that island nation to issue an emergency alert for people to take cover in buildings or underground. The projectile later fell into the Pacific.
Hawaii, with a population of 1.4 million, is home to the Navy's US Pacific Command and about 4,600 miles from North Korea, more than 2,000 miles closer than the US mainland.

"We should prepare for this," Miyagi said Tuesday. "Even though it's unlikely for many, many reasons."