In the late 1960s, a rag-tag group started to camp out on the beach in Kauai, and over the next several years, built a community of treehouses known as Taylor Camp.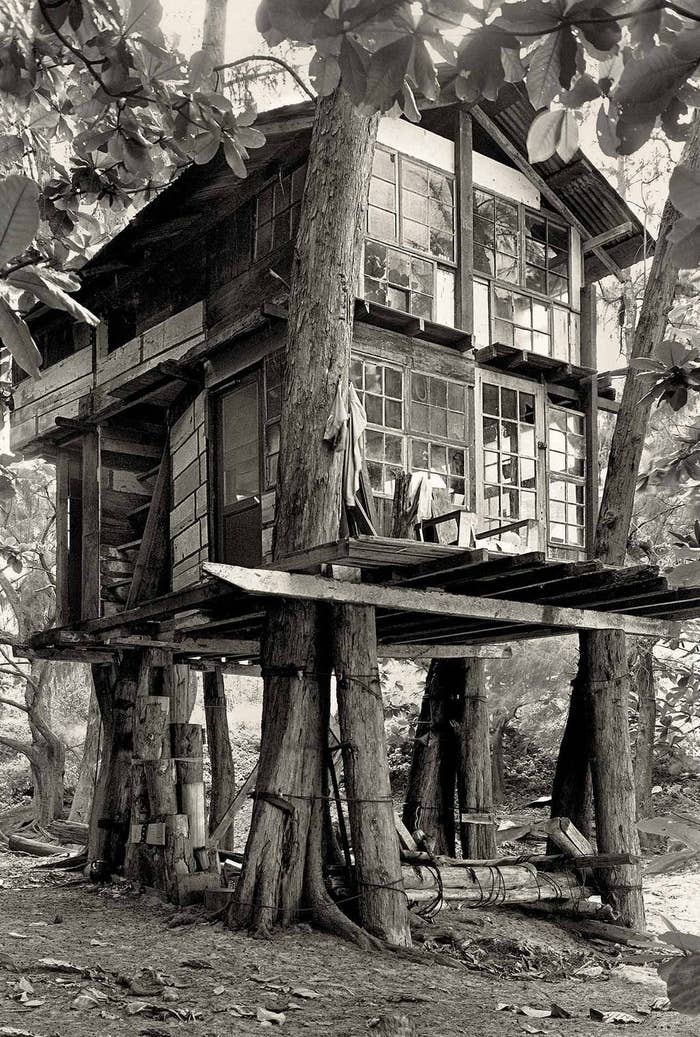 The camp was named for its benefactor — Howard Taylor, the brother of Elizabeth Taylor — who let the hippies take over a 7-acre parcel in 1969 along Kauai's North Shore after he was told by the state he would not be allowed to build on it.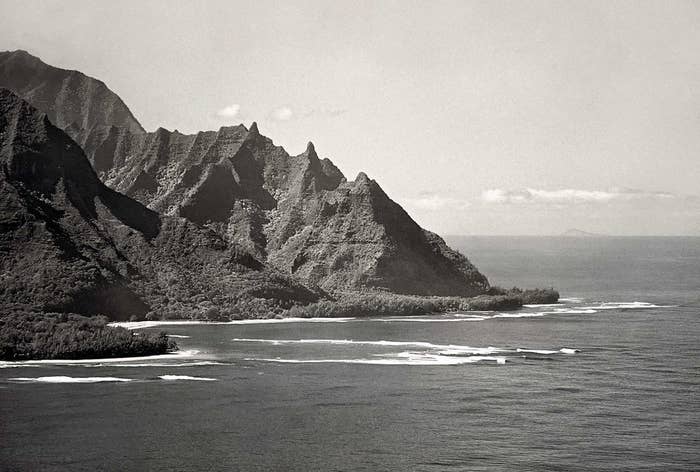 The community didn't have any specific rules, but supported a clothing-optional lifestyle, developed a communal garden, and encouraged smoking marijuana.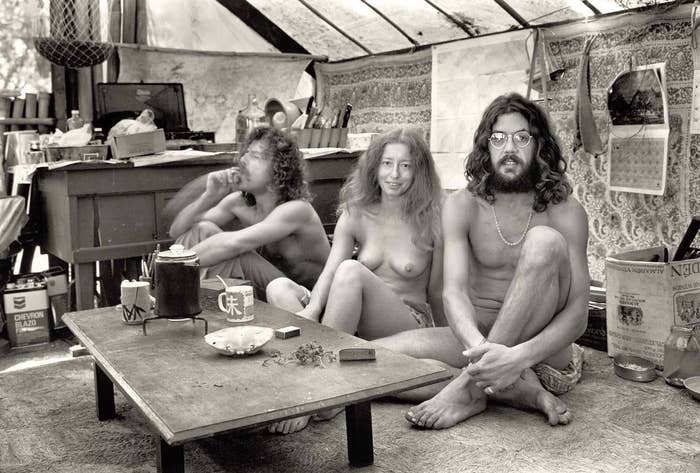 They attempted a back to the land ideology, fishing and farming, while also relying on welfare and food stamps.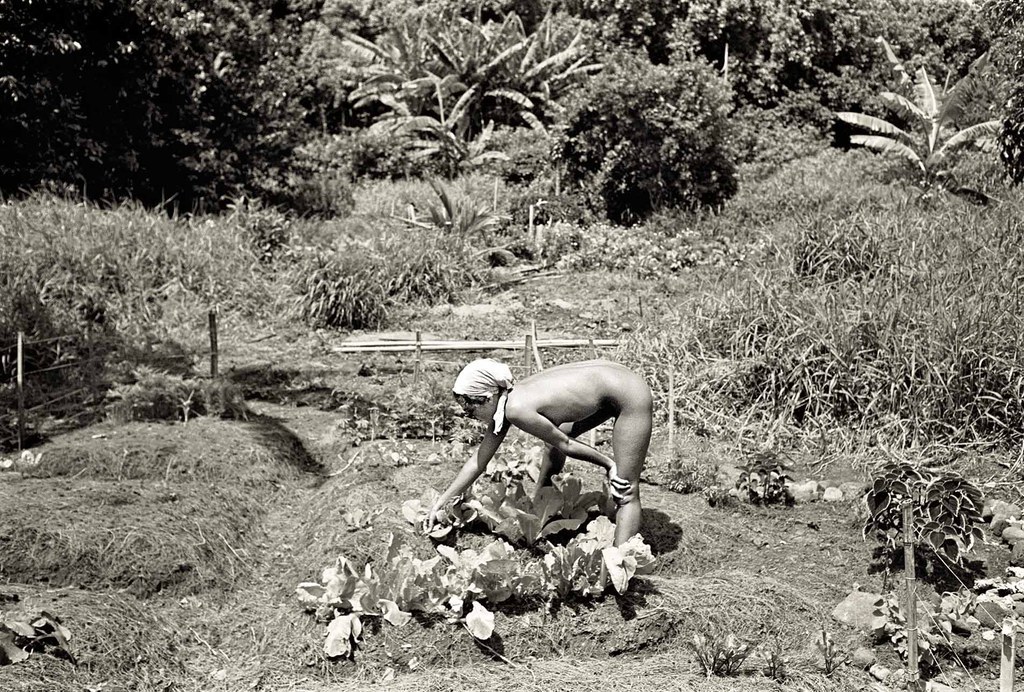 A then 23-year-old John Wehrheim moved to Kauai in 1971 and happened upon Taylor Camp.
"This is a place with no TV, no electricity," Wehrheim told BuzzFeed News. "They didn't have have running water — it was from the stream, no telephones, and they had to go nine miles into town to get mail."
Wehrheim returned in 1976 and started photographing the camp in earnest. By this time, the community was well-established and had a toilet, a cess pool and running water.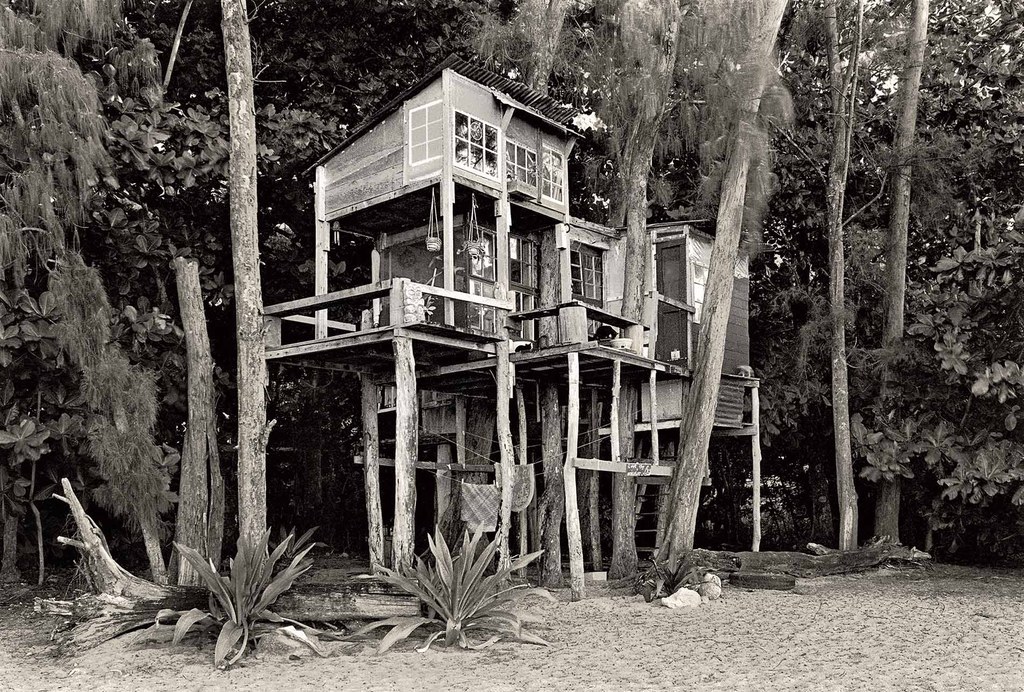 The community swelled to as many as 150 inhabitants at certain points.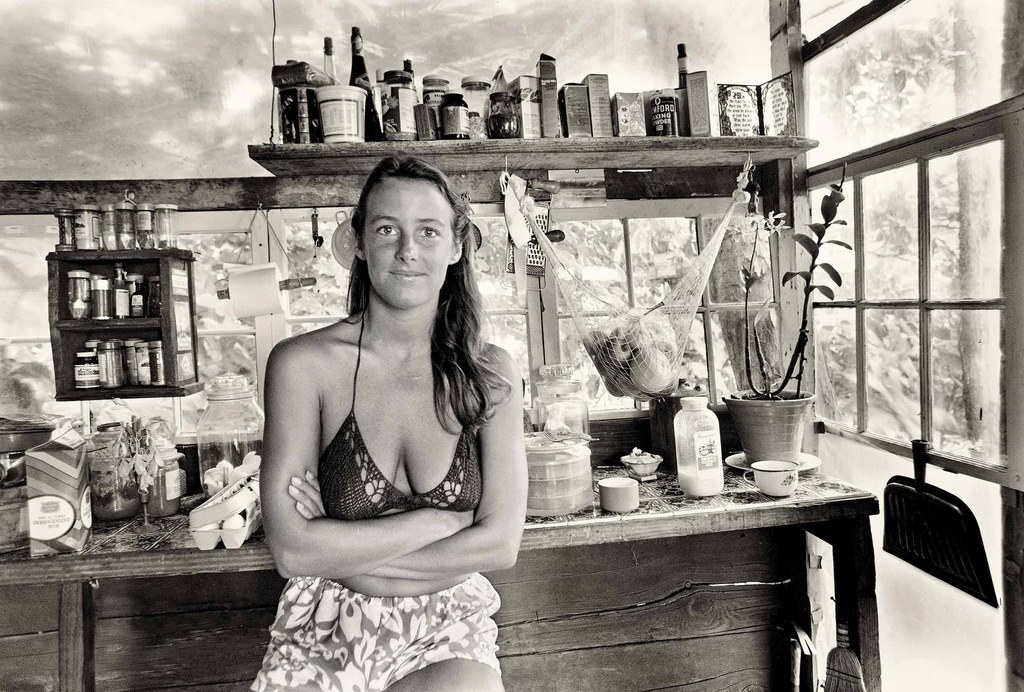 The residents of the camp came to Hawaii from as far as California, Florida, New York, Canada, and even Europe.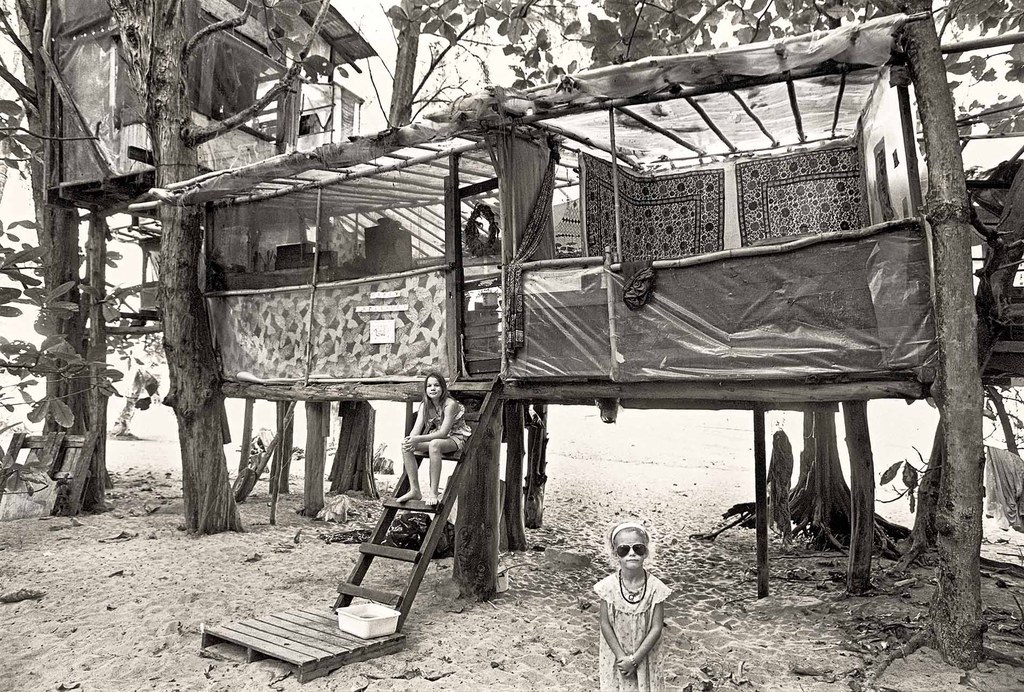 People came from all walks of life — some of them were Vietnam vets, outlaws, surfers, hippies, or children.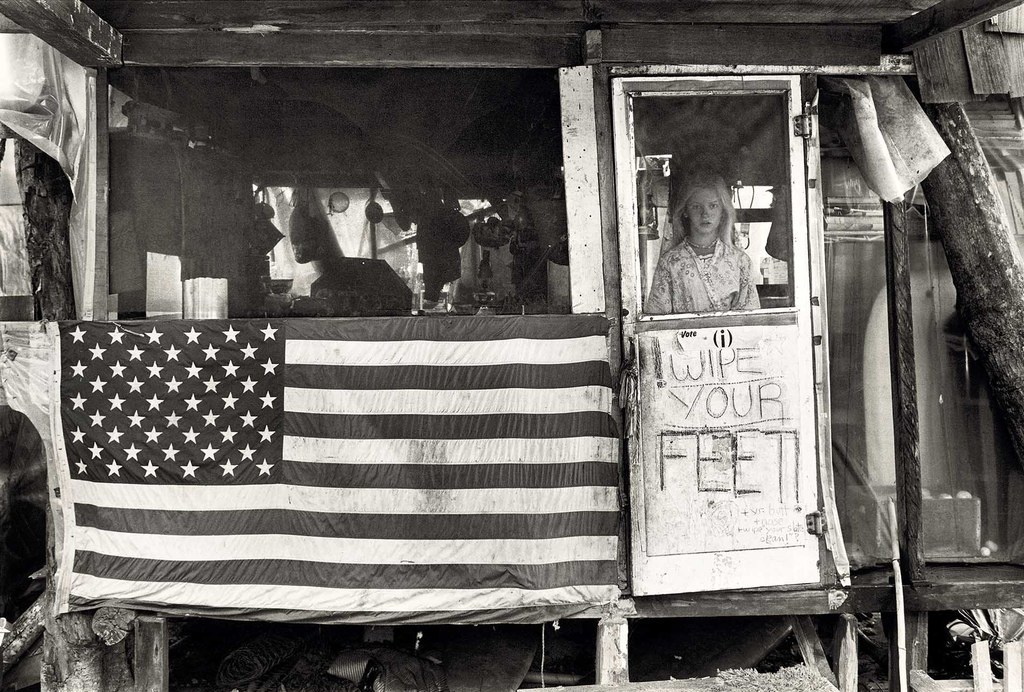 Even though people loved to be naked at Taylor Camp, "free love" wasn't the norm — most people coupled up, forming relationships that for some have lasted a lifetime.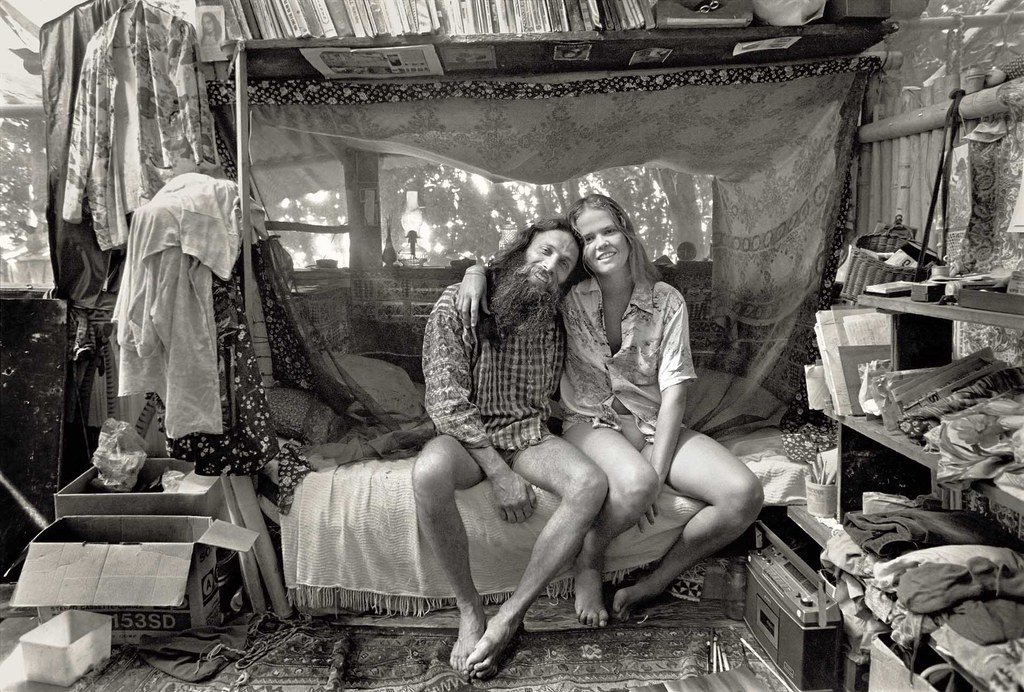 Lots of babies were conceived and born in the treehouses.
There was a resident doctor, who was a Vietnam vet, and several midwifes who would help.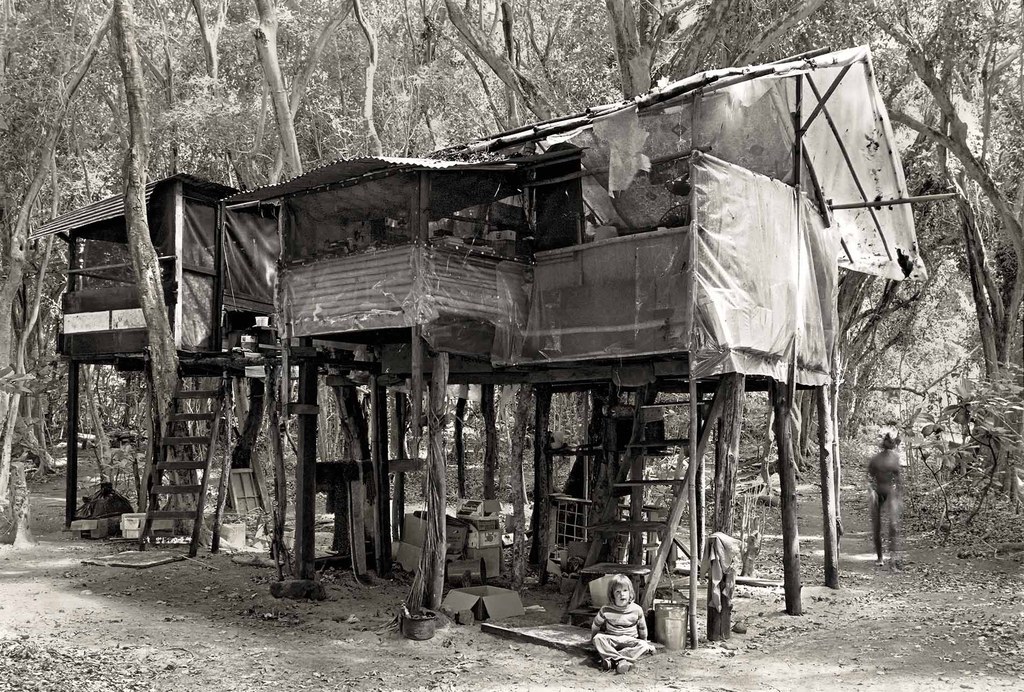 The community built a church, which served as a spiritual center for the camp.
It was named the Church of the Brotherhood of the Paradise Children: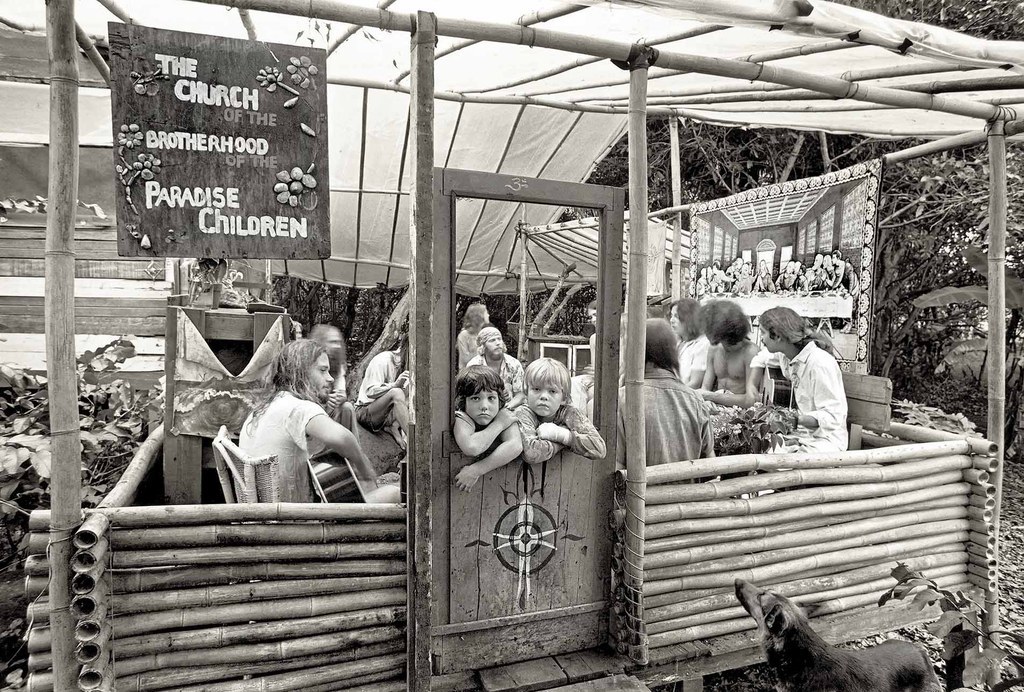 Residents of the camp often repaired or sewed their own clothes.
A favorite pastime was nude volleyball, played daily at sunset.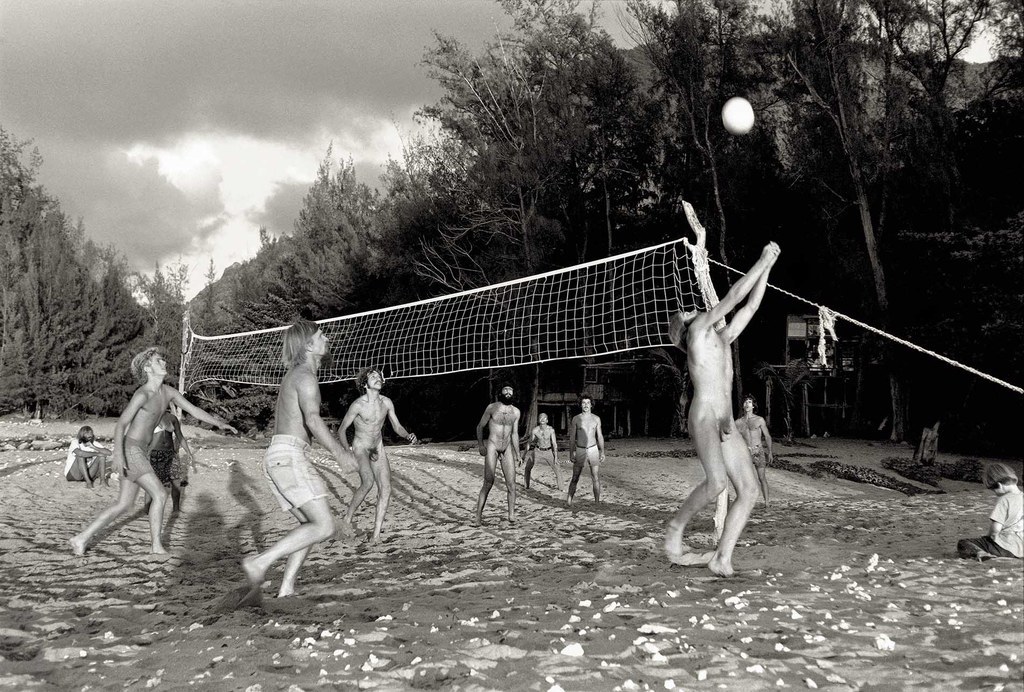 Sports in general were very popular among members of the community. Yoga was another common activity.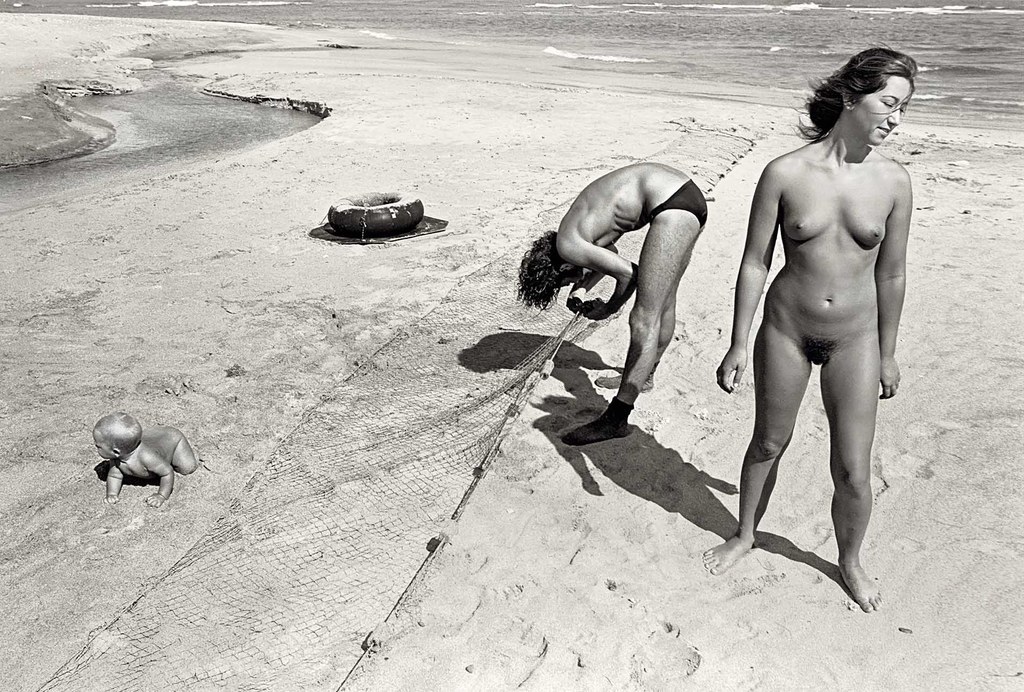 "It was a great experimental living situation," Cherry Hamilton said in Wehrheim's book titled Taylor Camp. "There would be wild full moon parties, thirty foot waves rushing under our houses, bongos playing madly at midnight and babies being born."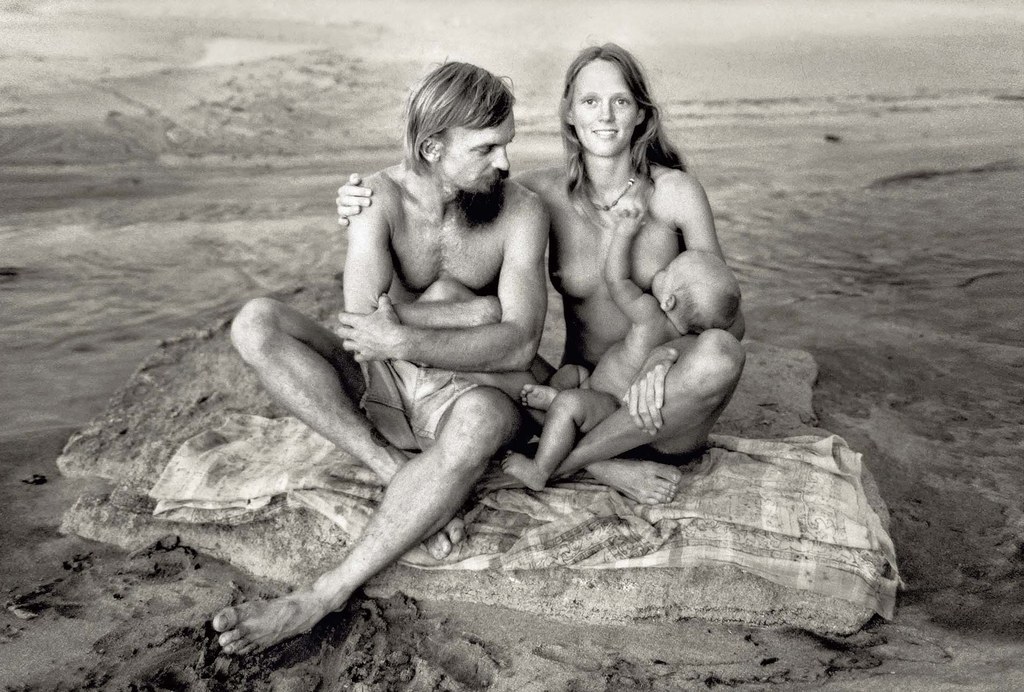 Among the drugs used at camp was plenty of acid.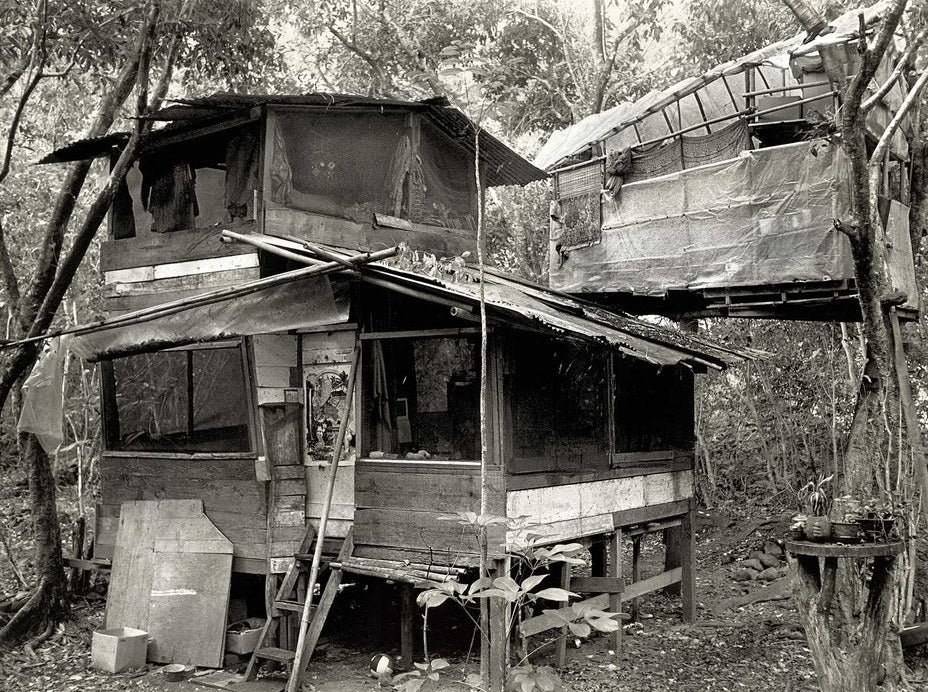 Eventually cocaine became prevalent — often passed around at parties on an abalone shell.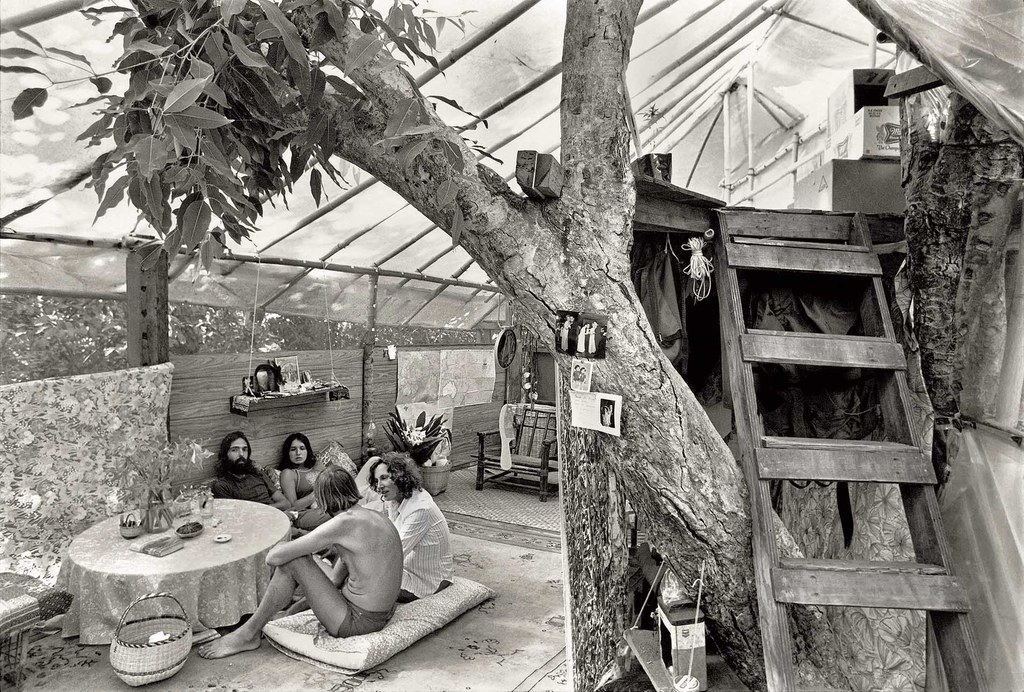 Pot was grown in the garden, which became a means to connect with some of the local community, which was looking for new ways to make revenue in the wake of closed pineapple plantations on Kauai and the loss of jobs.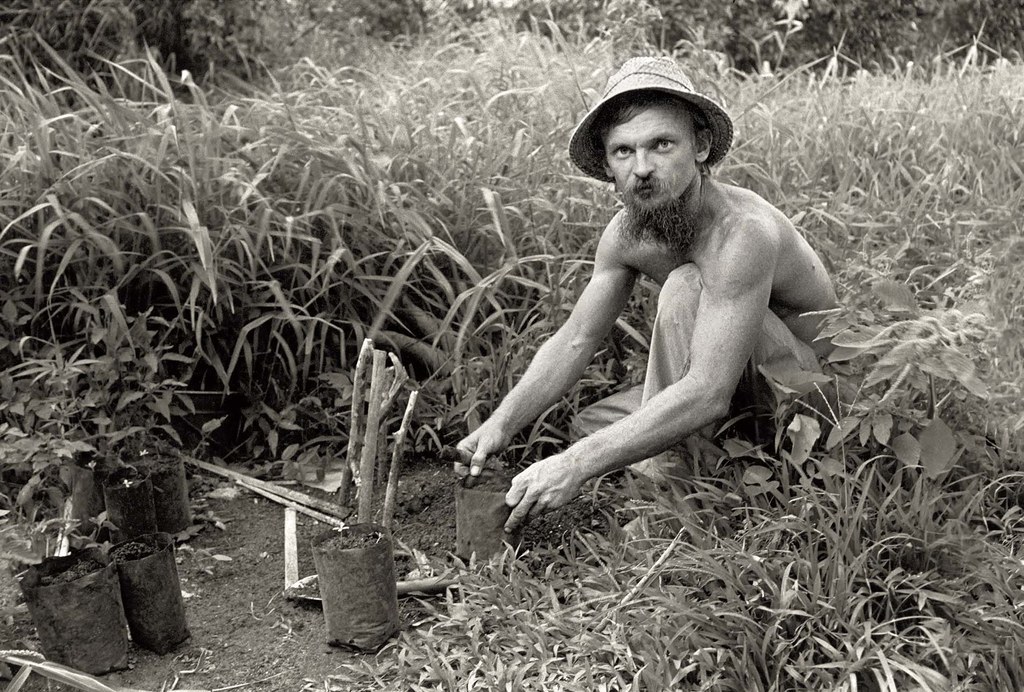 Taylor Camp was still met with hostility from some locals, who called them haoles — a slur for white foreigners — and did not endorse their alternative lifestyle.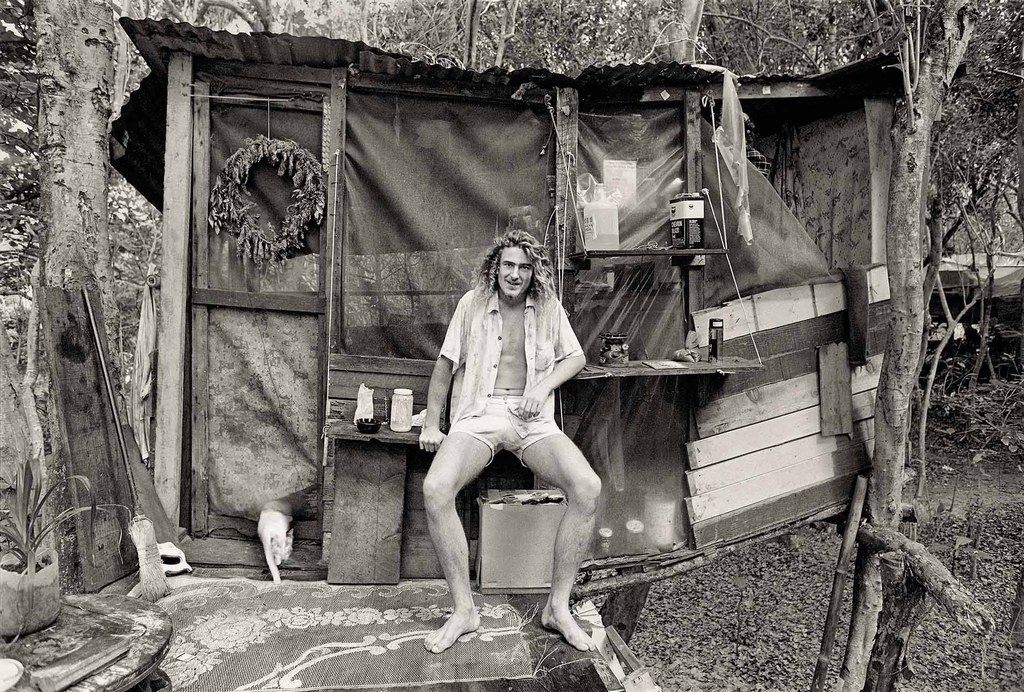 In 1974, after the Kauai newspaper the Garden Island published several negative reports about disease and other problems at the camp, the state decided to intervene and acquired Howard Taylor's land.
Most people left on their own accord, but some stayed till the bitter end, forcing officials to burn the treehouses to the ground in 1977.
Nearly 40 years later, Haena State Park is still open for people to explore.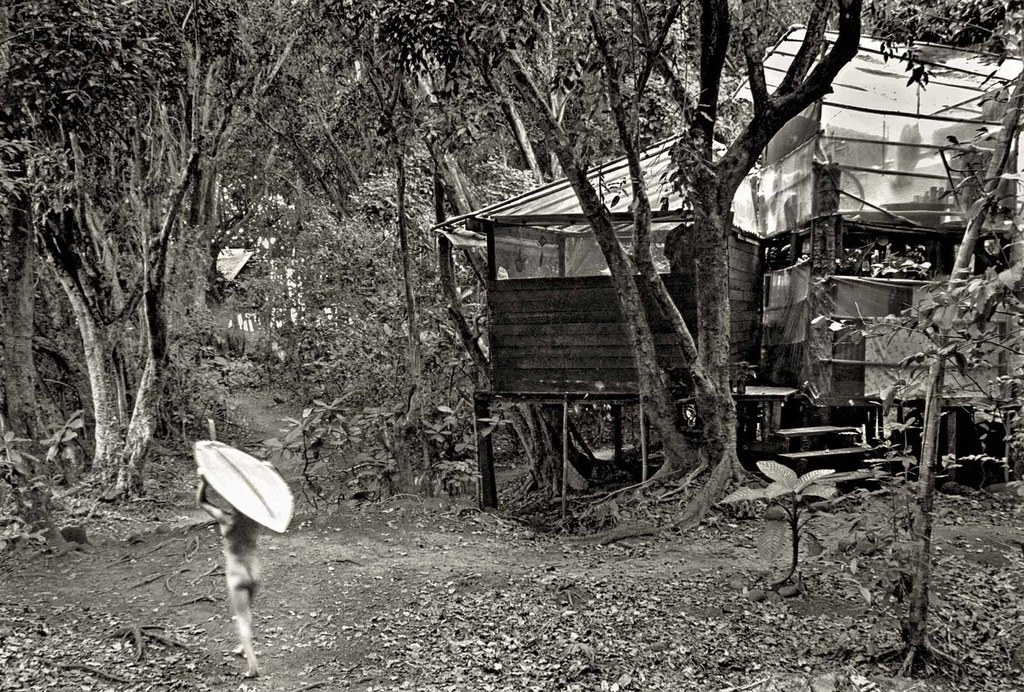 To learn more about Taylor Camp, please check out John Wehrheim's book and documentary. Also, find out more about Wehrheim's work through his website.