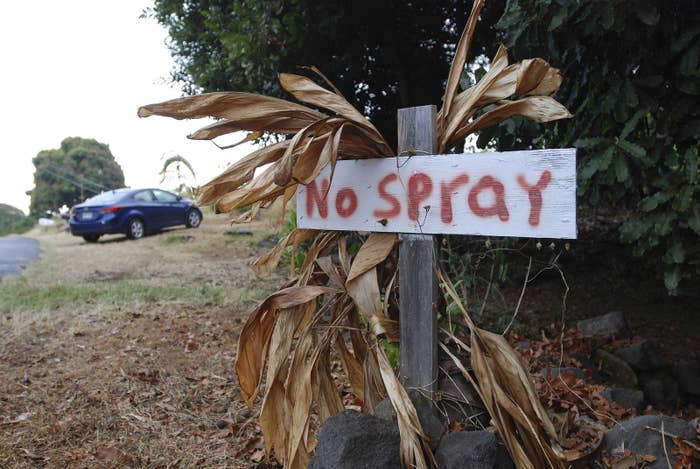 Hawaii just became the first state in the US to ban a pesticide that is thought to be potentially hazardous to pregnant women and children.

Gov. David Ige signed a pesticide bill Wednesday that includes a ban on all chemicals containing the insecticide chlorpyrifos starting in 2019.
The bill also prohibits spraying pesticides within 100 feet of schools while they're in session. In addition, it requires companies to report what pesticides they use and where.
The bill goes into effect Jan. 1, 2019, although there's a three-year extension that will allow companies that apply for a permit to use chlorpyrifos.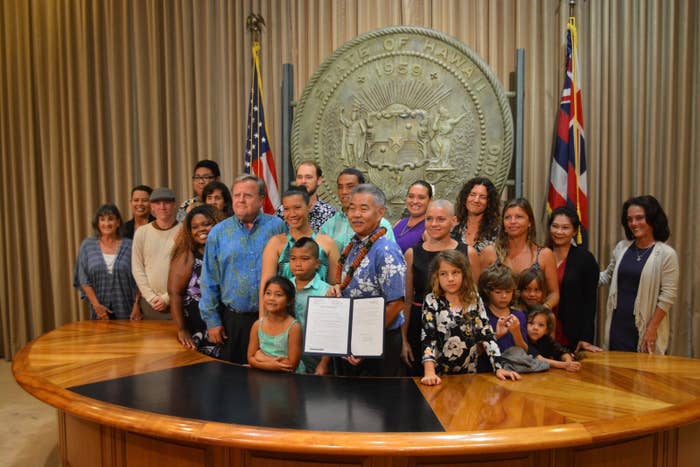 Chlorpyrifos has been around since the 1960s and is used in pesticides and insecticides with brand names Lorsban and Dursban. It is sprayed on crops across the US to kill a variety of pests. People who apply the pesticide have to wear chemical-resistant gloves, coveralls, and respirators, and avoid treated areas for one to five days. It is hazardous to humans and at high doses can cause nausea, dizziness, confusion, and at very high exposures, can be potentially life-threatening.

The Environmental Protection Agency has had a decades-long debate about the pesticide, restricting its use over the years but not banning it altogether. In 2001, it was banned from residential use.
Just last year, the EPA released a five-year study that raised the safety threshold for chlorpyrifos exposure and found that in some cases children were already exposed to more than that amount. But after President Donald Trump appointed Administrator Scott Pruitt, the EPA denied a petition filed by environmental groups to ban the pesticide, saying they needed more time to study the science.
California, Maryland, and New Jersey have considered statewide bans on chlorpyrifos after Pruitt took office. Last year, California's EPA changed the status of chlorpyrifos to a developmental toxicant and increased buffer zones between fields with the pesticide and places that people populate, like homes and schools.

For decades, people in Hawaii have been protesting chemical companies like Monsanto and Syngenta, which conduct trials of genetically engineered plants in the state because they benefit from the year-round growing season. Residents have been particularly concerned about the use of pesticides in fields that are close to schools.
"We all agree to keep guns and predators out of our schools, yet somehow protecting kids from poisonous chemicals has been an uphill battle," said state Sen. Russell Ruderman, who introduced the bill. "But today we celebrate a rare victory for the environment and for the people."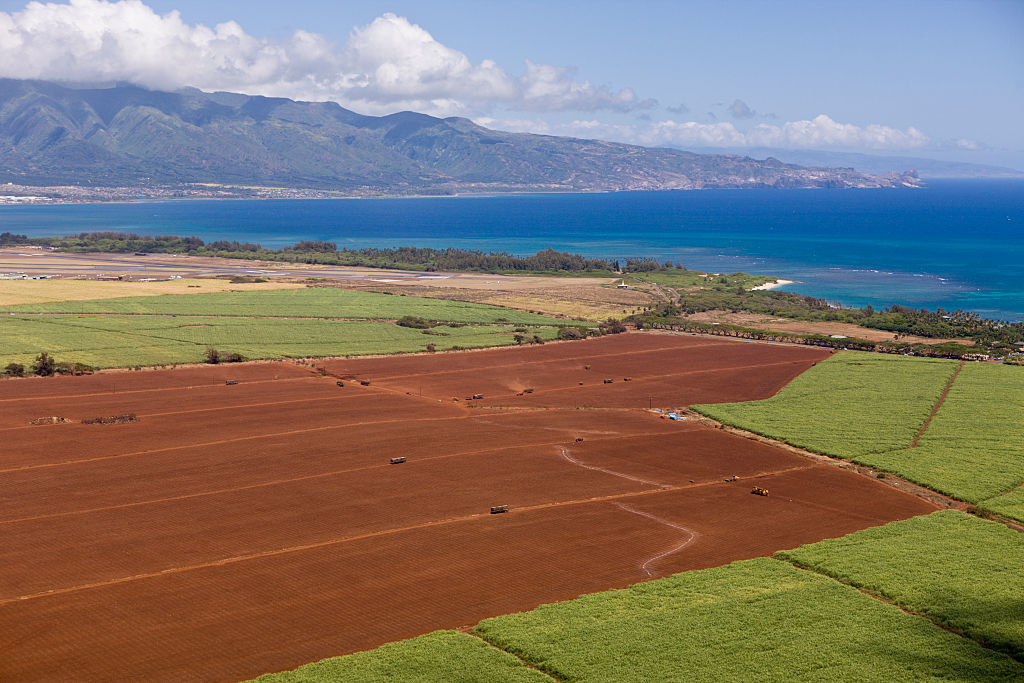 The largest user of chlorpyrifos is the corn industry, according to the Environmental Protection Agency, but it's also sprayed on everything from broccoli, soybeans, peaches, strawberries, apples, citrus, walnuts, Brussels sprouts, cauliflower, and cranberries. Chlorpyrifos is also used for nonagriculture applications, such as on golf courses and in wood treatments.

Chlorpyrifos is listed as a neurotoxin by the Centers for Disease Control and Prevention, and exposure during fetal, neonatal, and infant life is a concern. One study of 40 children published in the journal PNAS in 2012 found that prenatal exposure to the pesticide was associated with structural brain changes in children at ages 5 to 11.
An earlier study by the same group of researchers at Columbia University's Center for Children's Environmental Health in New York looked at 265 children and found prenatal exposure was linked to IQ deficits and working memory problems at age 7.
In other research, people who have applied the pesticide and have been exposed to high levels over time seemed to have a higher risk of lung cancer and immune disorders than farm workers who didn't work with the pesticide, according to the National Center for Biotechnology Information.