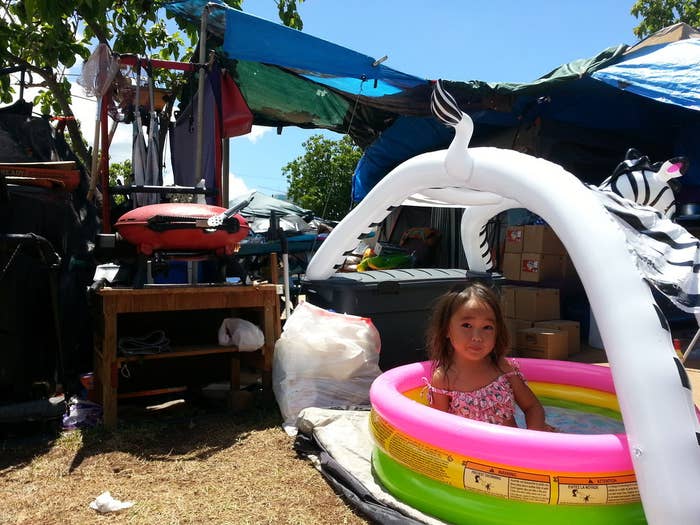 A forthcoming documentary follows the lives of a homeless family over the course of a year as they struggle to survive on the streets of Honolulu, Hawaii.
Tracy and Tabatha Martin, and their 3-year-old daughter, Thalia, became homeless after Tracy suffered a heart attack and lost his job as a restaurant manager. The family had been living paycheck to paycheck and even though Tabatha still had a job they could no longer make ends meet financially.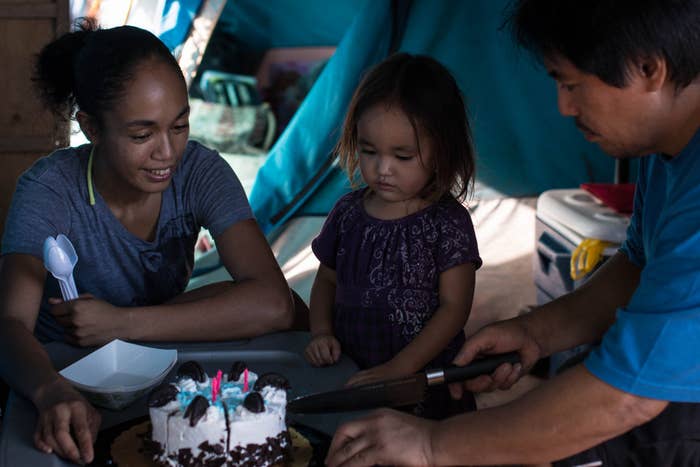 Hawaii has the nation's highest per capita rate of homelessness of any U.S. state with 465 people homeless per 100,000 in the state, according to federal statistics from 2014.
In October, Gov. David Ige declared a state of emergency to battle the homeless crisis, allocating $1.3 million to fund shelters and provide other services.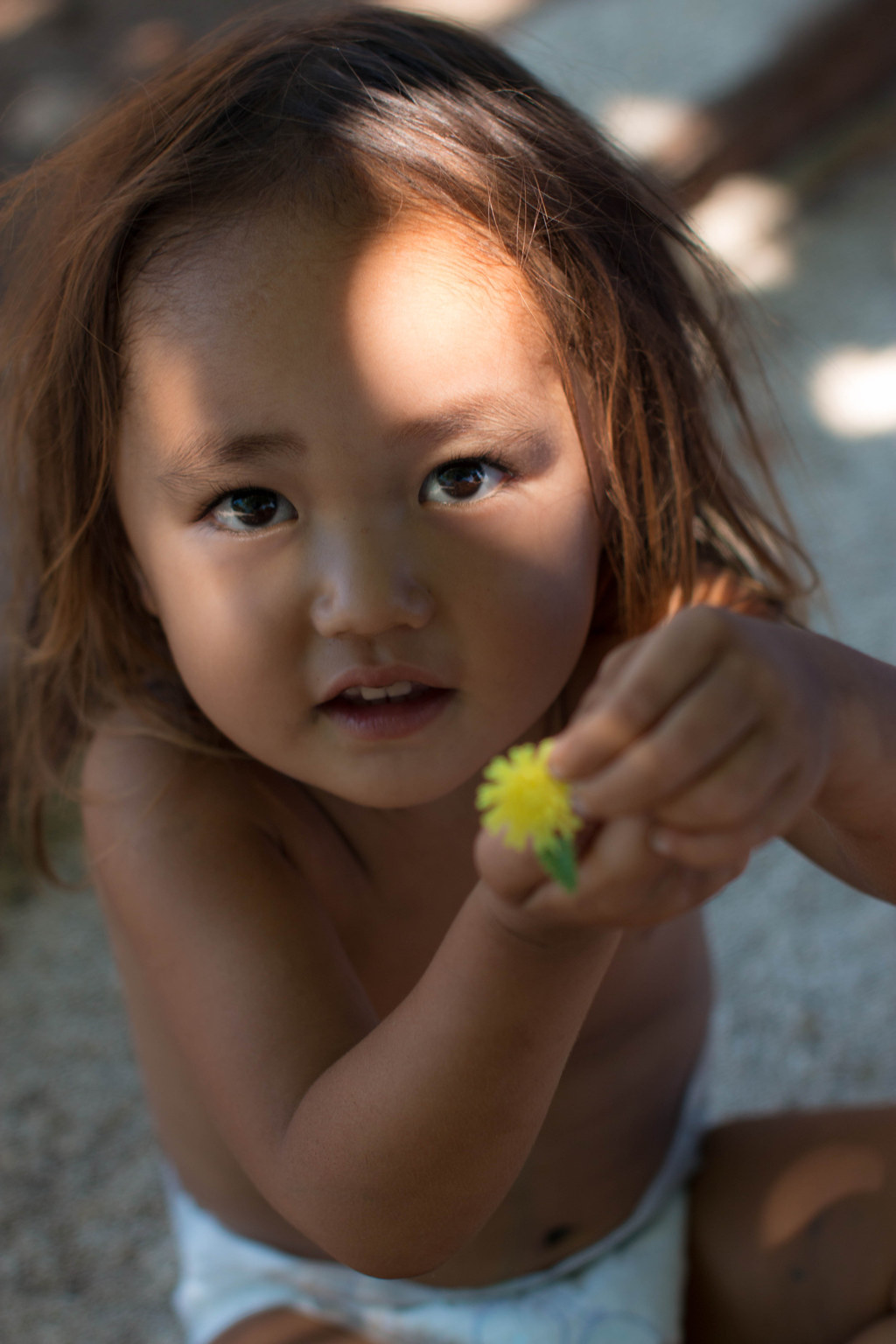 Rex Moribe, the director of Dear Thalia, spoke to BuzzFeed News about why he decided to document Thalia's life.
"Thalia is so cute and captivating that I follow her a lot," Moribe said of the project. "It's really heartbreaking to see a child on the street. She's having a good time, but because she doesn't know any better."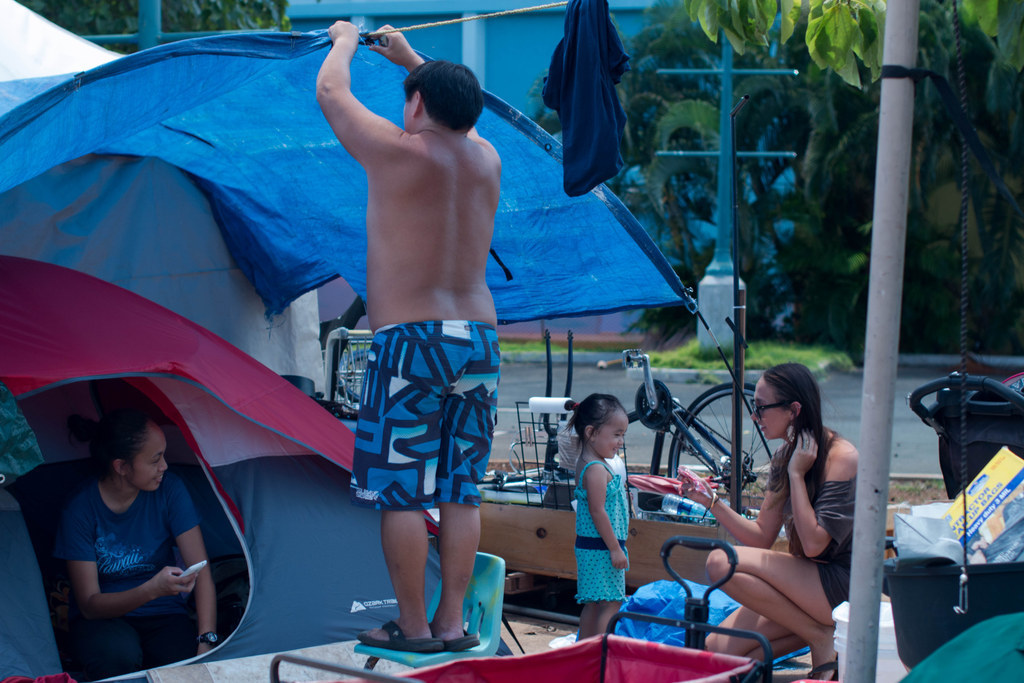 Moribe filmed the family and also gave them GoPros to capture life on the streets from their perspective.
The footage shows what it's like living in a tent, revealing the many challenges of daily life on the streets, such as finding a place to bathe or wash clothes.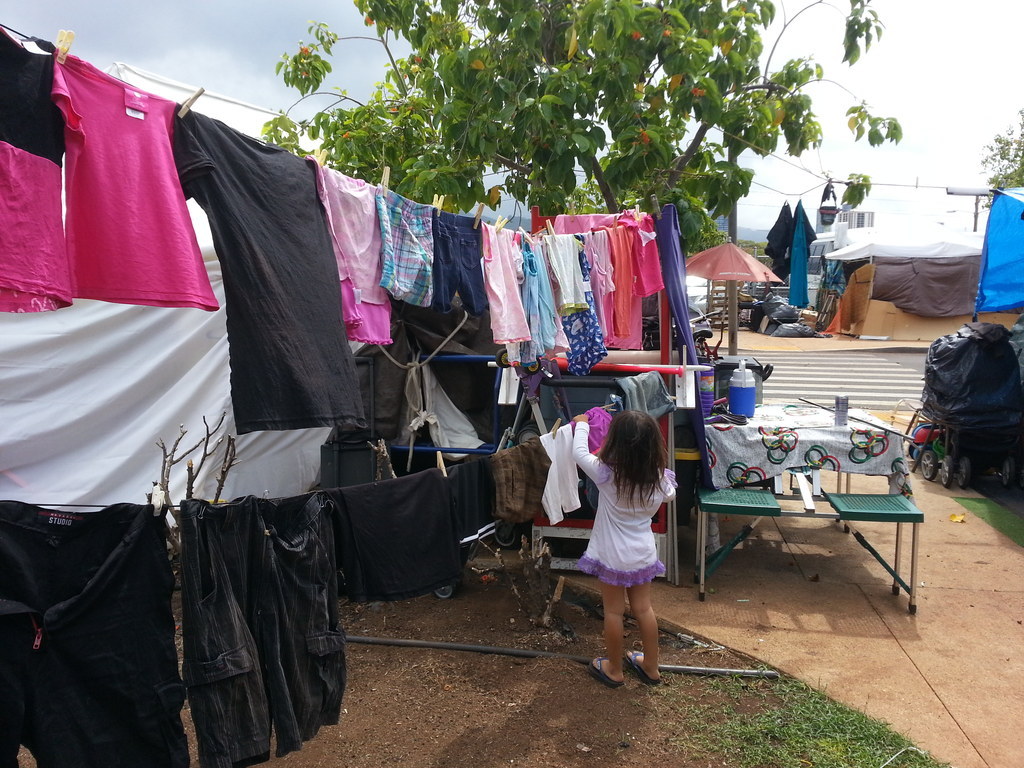 Over the course of the film, the encampment at Kakaako, a commercial neighborhood where the family lives, swells with more and more tents lining the sidewalks.
The City and County of Honolulu passed a series of sit-lie laws earlier this year focusing on tourist-frequented areas such as Waikiki, causing the homeless population in surrounding neighborhoods to swell.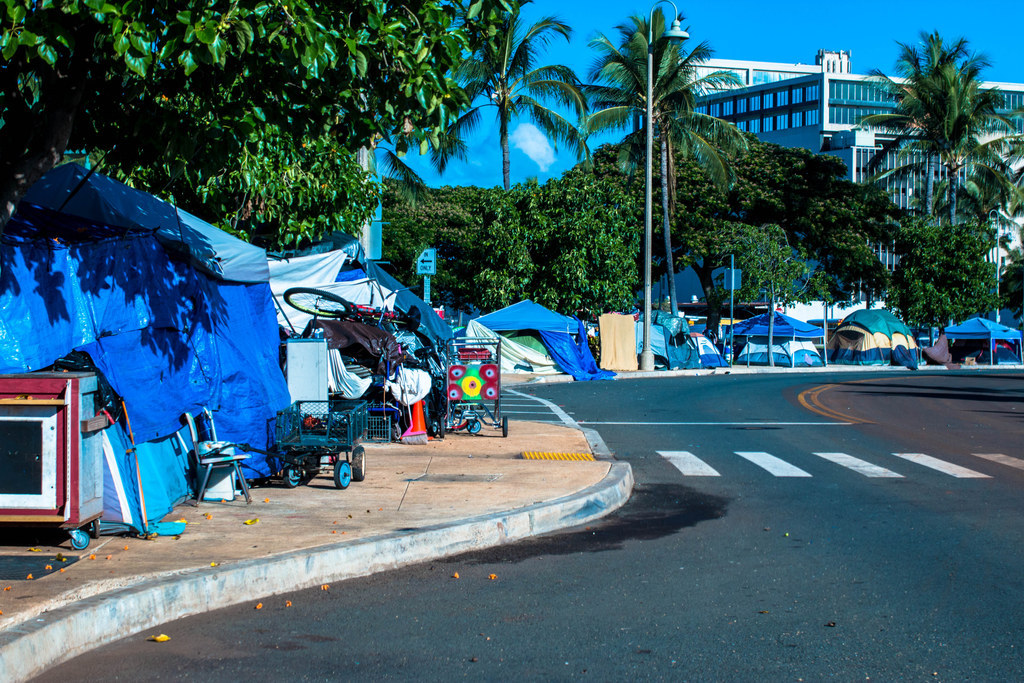 Dear Thalia also shows the city's periodic sweeps, where officials enforce bans put in place several years ago preventing the storing of property on sidewalks.
During the sweeps, many people who live in the encampment lose their possessions, and the Martins try to pack up all of their belongings in preparation.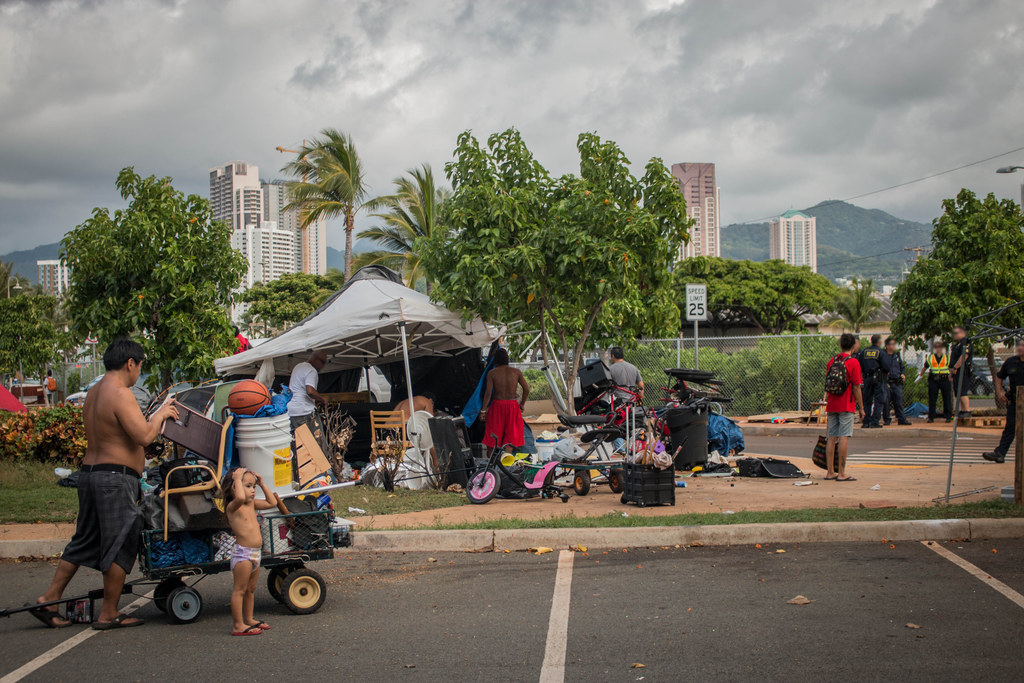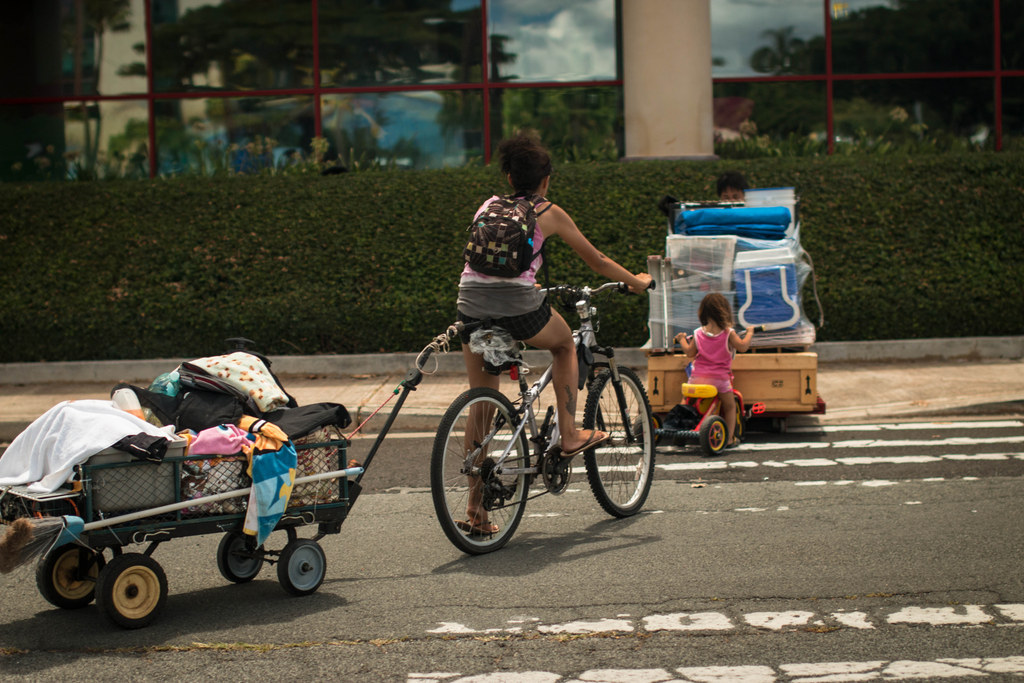 In response to the sweeps, the American Civil Liberties Union filed a lawsuit this year, saying the city is illegally destroying unattended property after it is collected.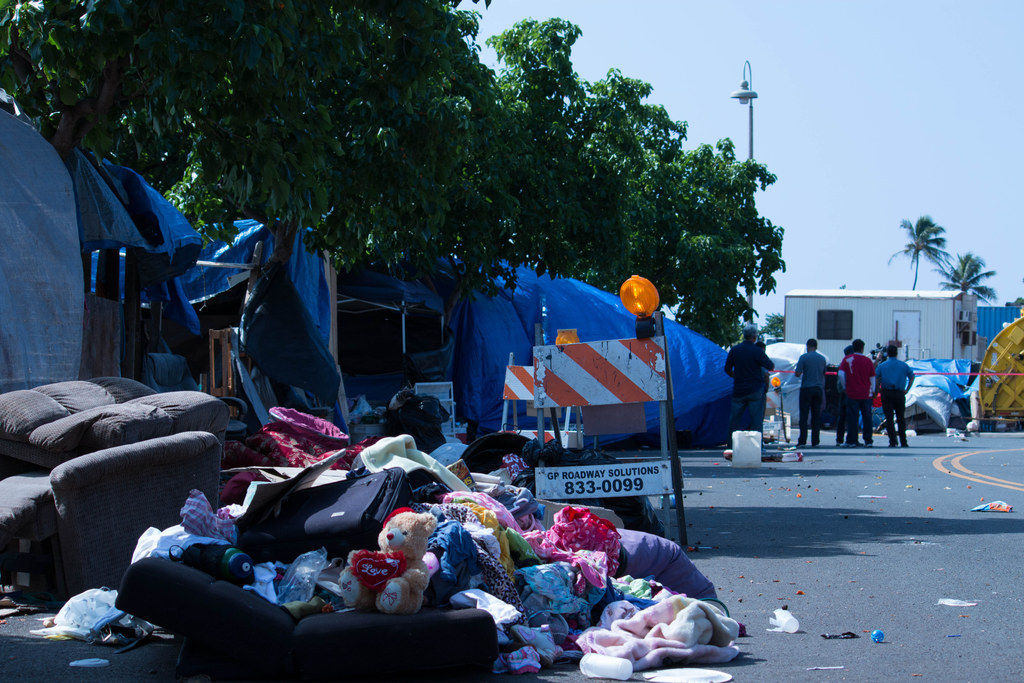 The Martins said they attempted to move into a shelter, but there were too many hurdles to overcome. Tracy said in testimony in front of the Honolulu City Council that he had lost his identification card during a sweep, which is required to get into a shelter.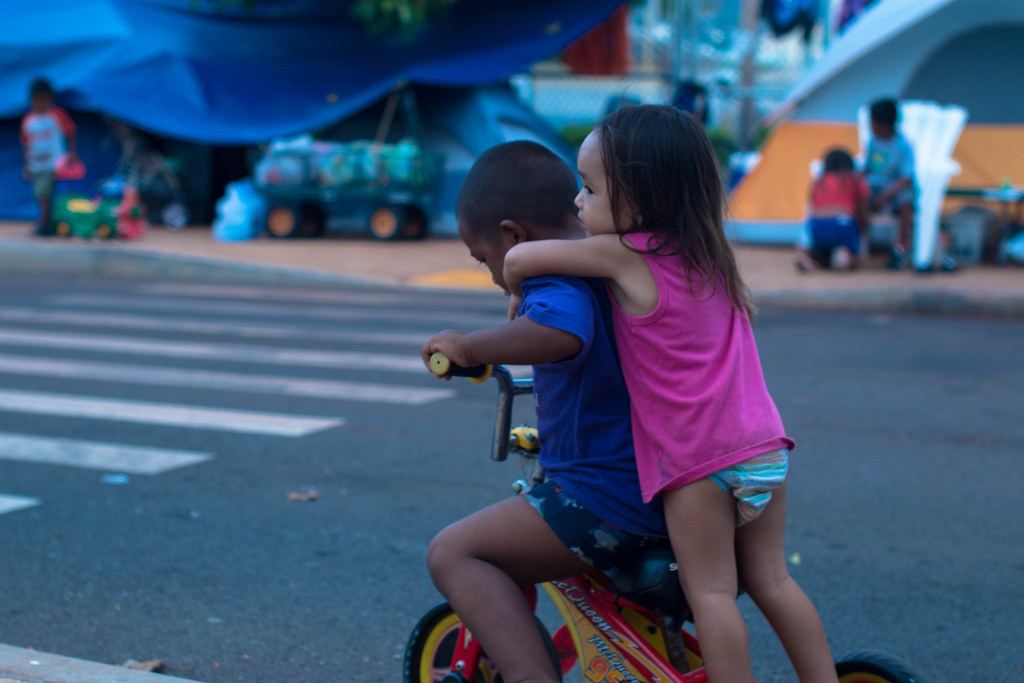 "What I was always hoped to do was just show another side to the story," Moribe said about Dear Thalia. "I just want to show how it is to be homeless, how they survive, and show the humane part."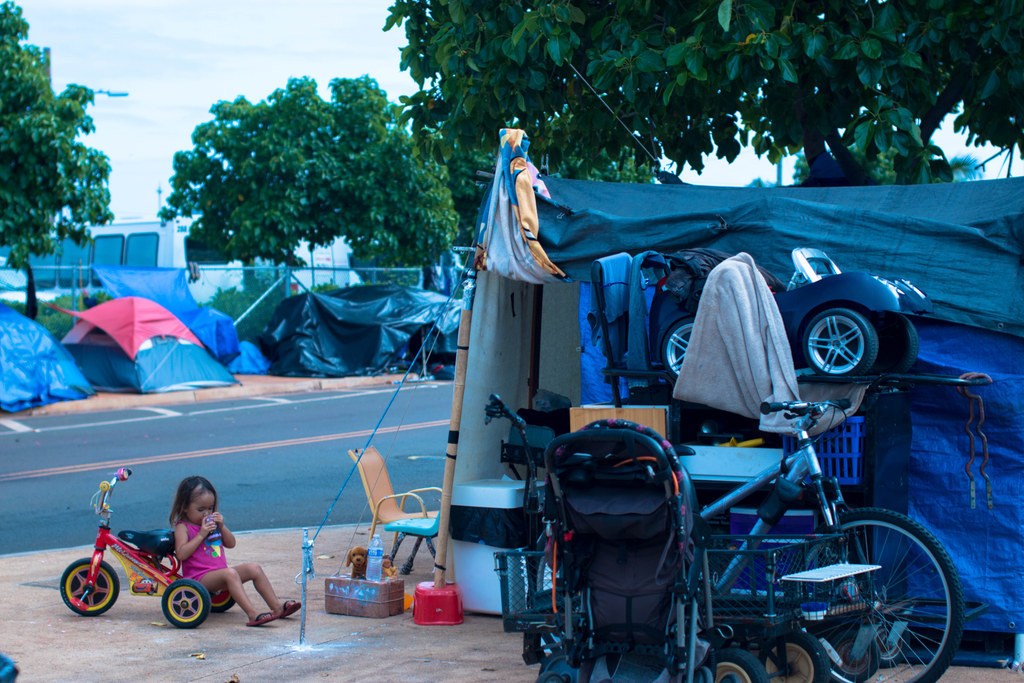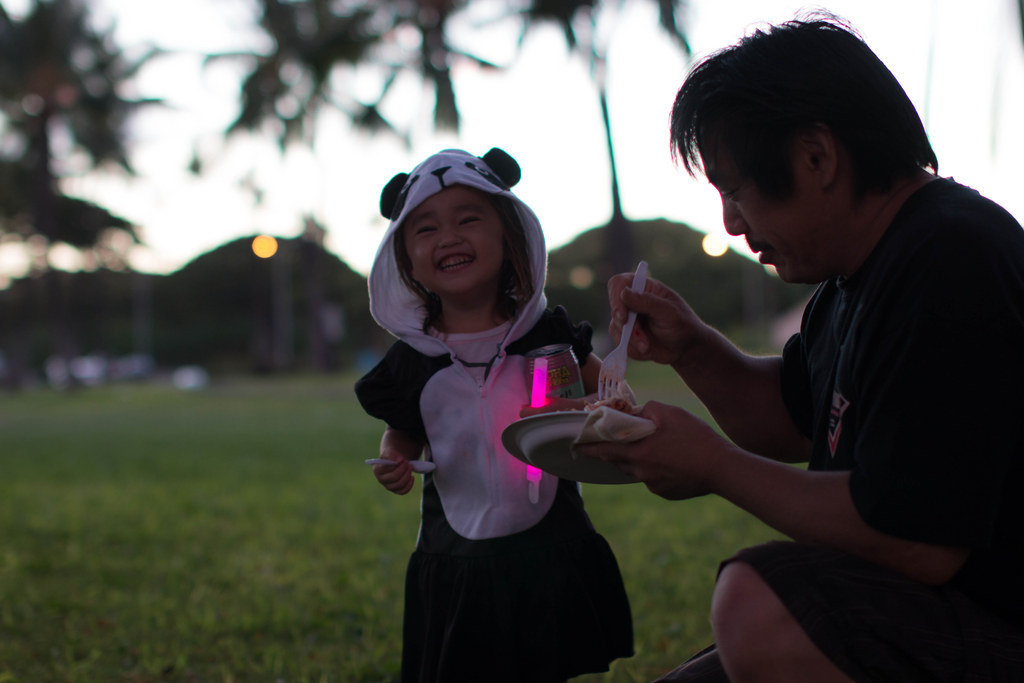 "They feel empowered and they feel that they have a voice," Moribe said about working with the Martin family for the film. "If you come from a real raw not fake place then people will recognize that and will listen and that's what they realized."
Moribe added that there is good news, which is that the family has now been taken in by a church, where they are currently staying.