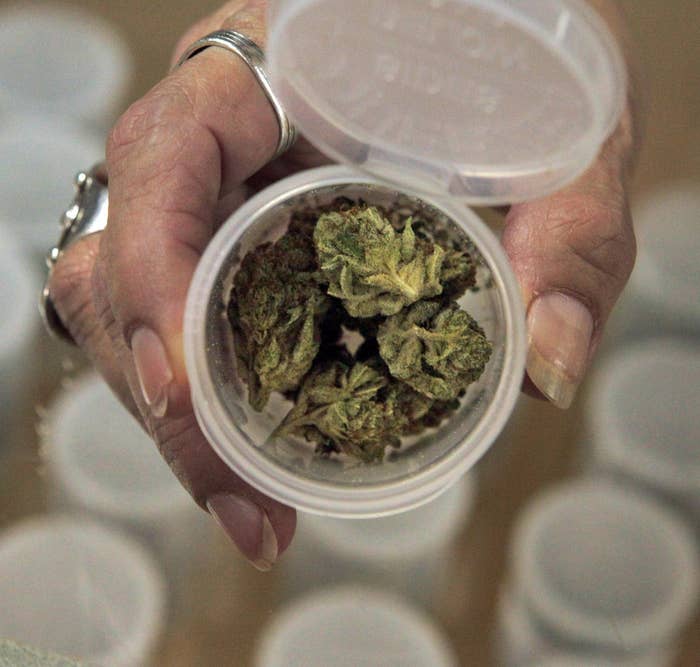 An Oregon marijuana dispensary is planning to open the first ever drive-thru for recreational pot on April 20.
Green Life Oregon located in Gold Beach would be the first drive-thru in the U.S. that will sell recreational marijuana from a window to customers as they sit in their car.
Along Detroit's famous 8 Mile and in Olympia, Washington, multiple drive-thru dispensaries for medical marijuana have already successfully opened.
Dispensary manager Jeremy Paulson told BuzzFeed News that Green Life is working with the Oregon Liquor Control Commission, which runs the state's recreational marijuana program, to approve their plan for the drive-thru operation.
Paulson said they are working with OLCC to ensure the drive-thru offers a "safe environment" for both customer and employee, and in particular are looking at how to make sure someone doesn't "just drive right up and rob you."
Paulson hopes to open the drive-thru on April 20 — also known as 4/20 — and to subtly flash the store's colorful lights at 4:20 p.m. everyday.
"It changes colors to the beat of the music," Paulson said of the light system.