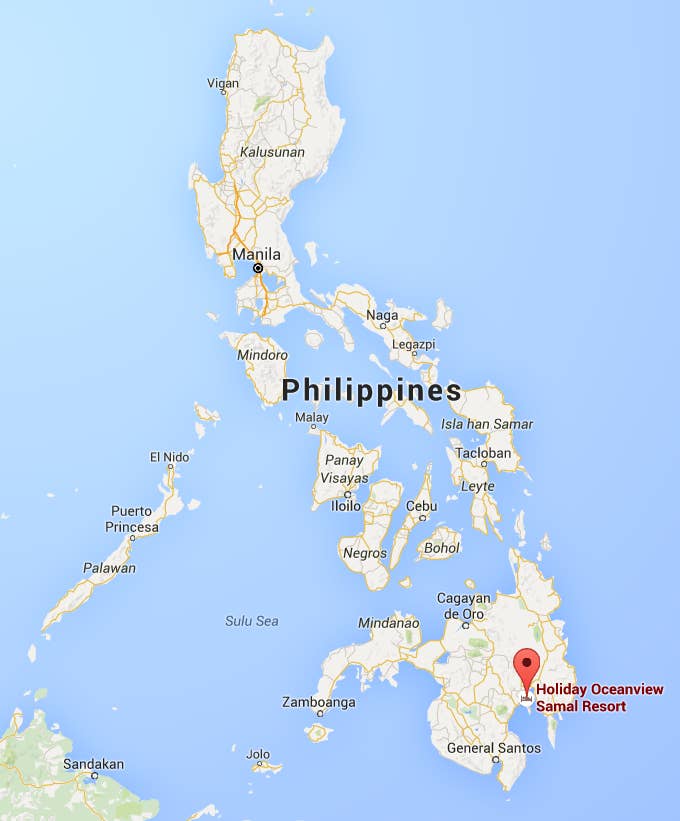 Unidentified gunmen abducted four people — two Canadian tourists, a Norwegian resort manager, and a Filipino woman — from a popular resort in the Philippines late Monday night, according to the army.
The four were taken at gunpoint at the Oceanview resort on Samal Island, near Davao City, the largest city on Mindanao island, said Capt. Alberto Caber.
The region has had security problems in the past due to tensions with Islamist rebels. In 2014, a peace agreement was signed with the largest rebel group in the south, ending 45 years of conflict and bringing relative peace to the region.
A 2001 raid led by Islamist rebels to kidnap tourists on Samal Island's Pearl Farm resort failed, but three security personnel were killed during the attack.
"Four people were taken but we do not know what group was behind the attack," Caber told reporters of the Monday attack, according to Reuters.
About 30 tourists were at the Holiday Oceanview Samal Resort at the time. Two Japanese tourists at the resort tried to intervene before the gunmen took off with the hostages on a motorized outrigger.
"It appeared the foreigners were the targets, they were not taken at random," Caber added.
The abducted foreigners were identified as John Ridsel and Robert Hall from Canada, and Kjartan Sekkingstad, the Norwegian manager of the resort. The Filipino woman is married to one of the two Canadians, but has not been named.
A police and coast guard operation was underway to search for and intercept the gunman's boat, while other authorities were being sent to possible landing areas.