Something unusual happened on Thursday in Oregon. A truck full of slithering, slimy fish overturned on the highway.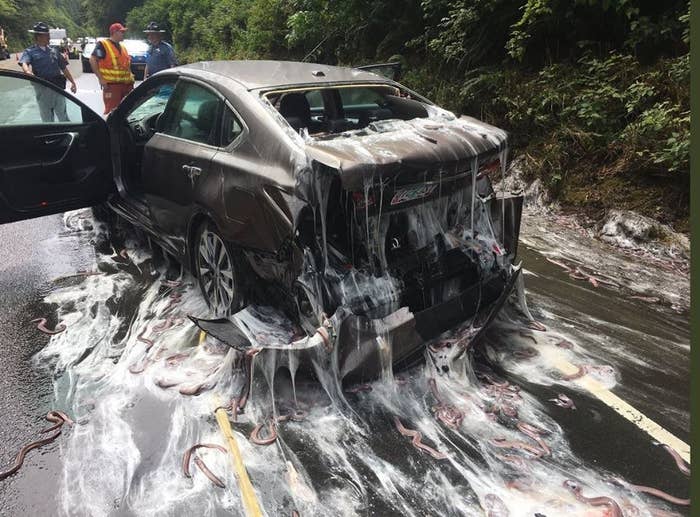 The truck carrying the creatures crashed on US Route 101 after the driver, 59-year-old Salvatore Tragale, was unable to stop in time for construction work, the Oregon State Police said in a statement to BuzzFeed News.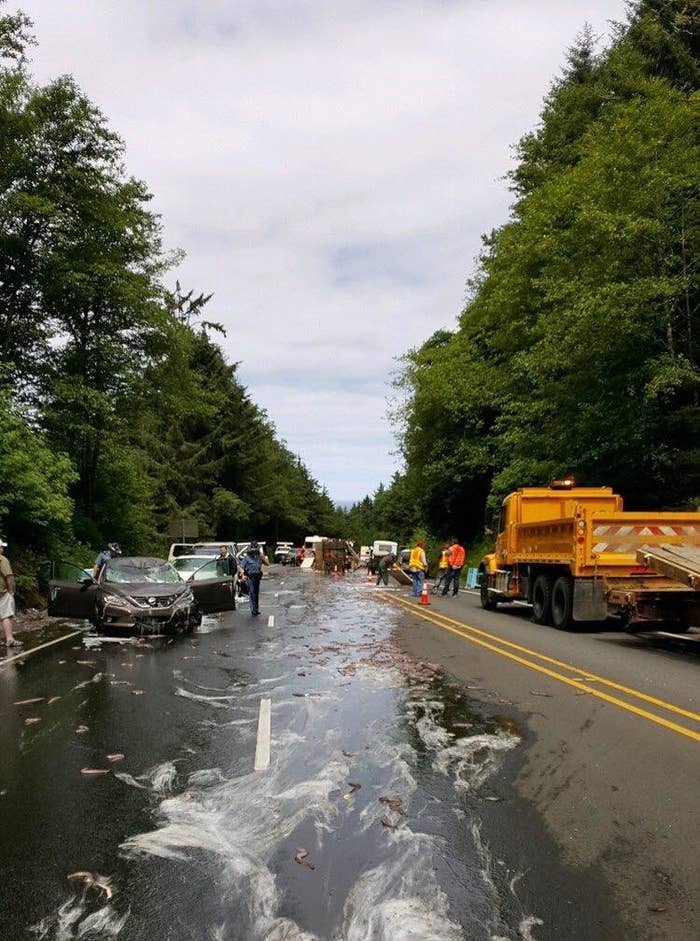 The truck was carrying 7,500 pounds of slithering fish in 13 different containers and the shift of weight caused one of them to come off the truck and "fly across the highway," police said. Then all the other containers separated from the truck too and spilled onto the road.
The first container that flew across the highway caused a chain reaction that pushed four vehicles into each other, police said.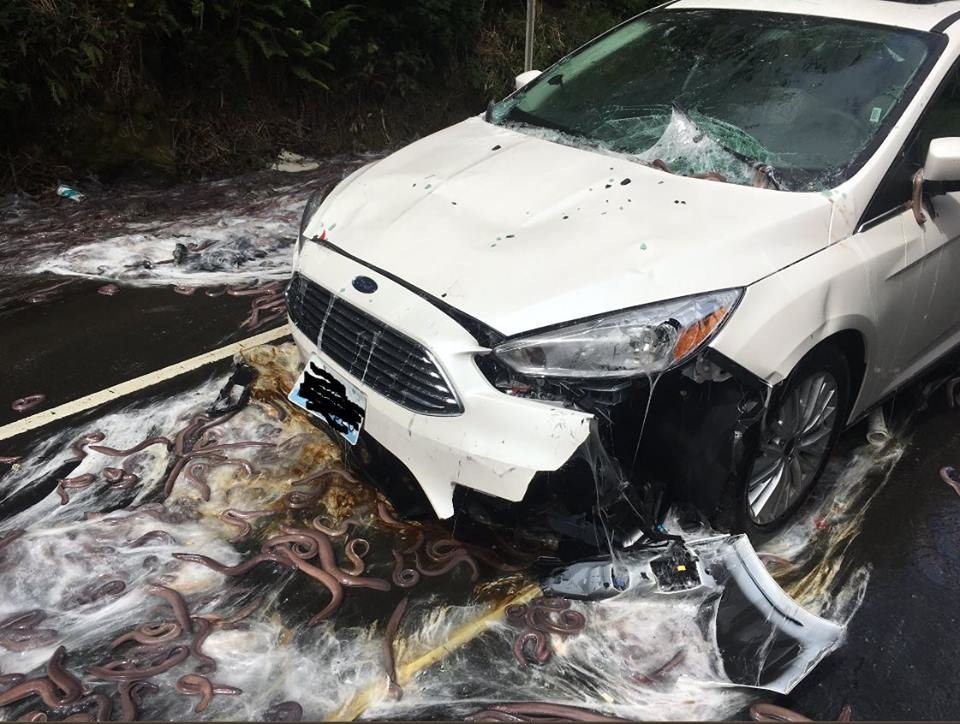 Luckily, there were only minor injuries reported from the first car struck, which is kind of incredible considering what it looked like after.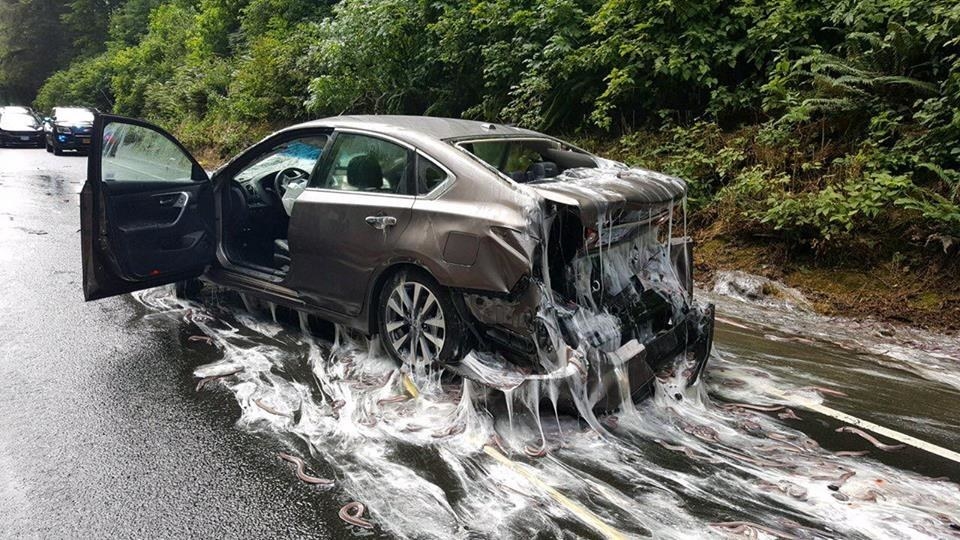 People noted that while there were no major human injuries, a few sea creatures were probably impacted by the crash.
Police said there was so much slime on the street because the animals secrete the stuff when they are stressed out. Sad!
Also adding to the creepiness, authorities initially thought the slimy creatures were eels, but it turned out they were actually hagfish.
What's a hagfish, you might be asking? It turns out it's actually more terrifying than an eel. WHO KNEW.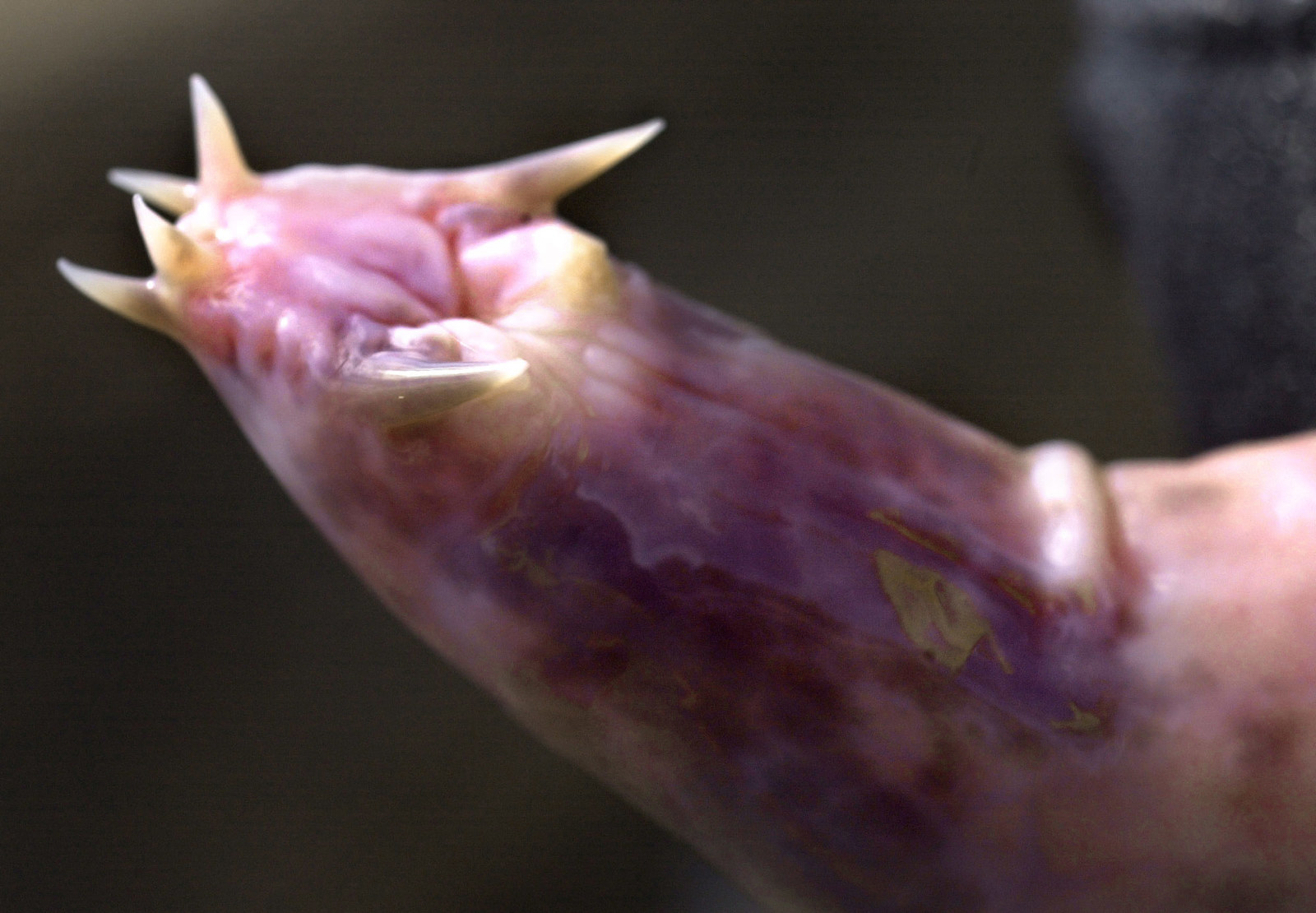 Hagfish are slimy fish that look like eels — they are actually commonly known as slime eels — and are the only known animal to have a skull but no vertebral column. Fun stuff!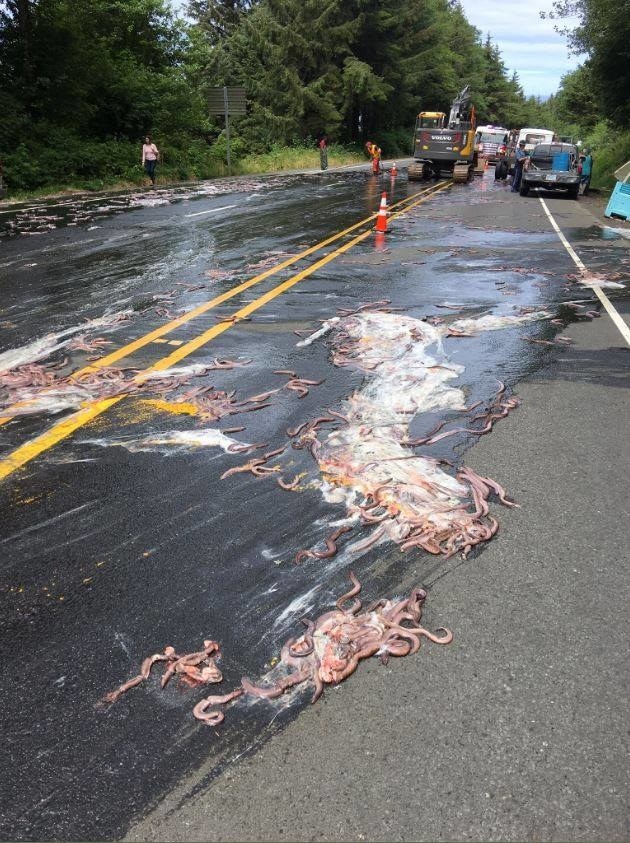 Even though the whole thing was very sticky, local authorities involved with the cleanup seemed to be enjoying it.
"What do you suggest he tells the #Drycleaner?" the Oregon State Police asked on Facebook, while adding a few fun hashtags: #OnlyinOregon" and the straightforward #SLIME.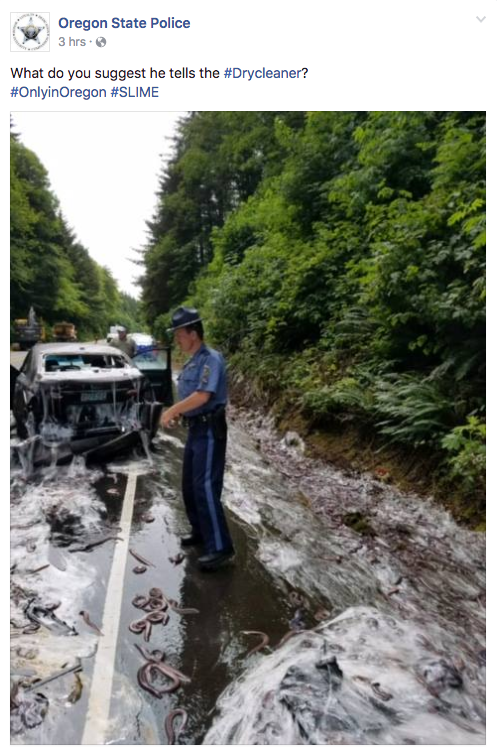 "#Cleanup on Aisle 101!" the police also joked.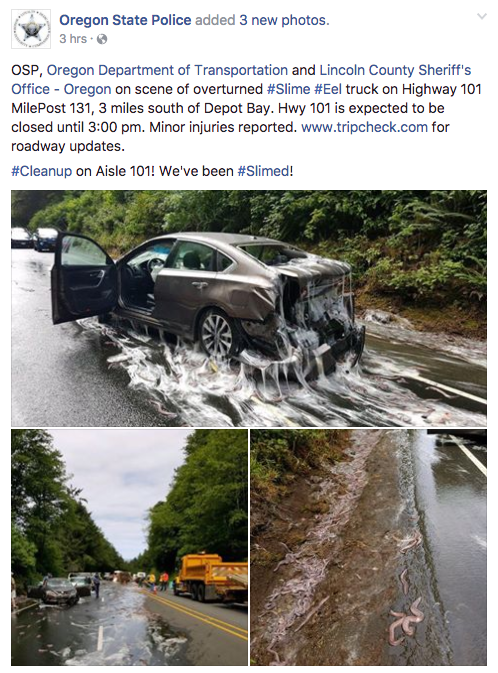 They also contemplated how bad it was going to smell once it heated up.
The spill shut down the highway for several hours, but the Oregon Department of Transportation said it had reopened by 4 p.m.
The Transportation Department followed up by acknowledging that we will all be having nightmares now.