Giant Panda Triplets Reunited With Mom Who Just Wanted To Hug Her Cubs
The world's only giant panda triplets were reunited Tuesday with their mother, who hugged her cubs like a human mother would, said the zoo manager.
The world's only giant panda cub triplets were reunited Tuesday with their mom, Juxiao, who was delighted to hold her kids again.
Giant pandas can only take care of one cub at a time, so after the triplets were born in July the zoo helped care for them.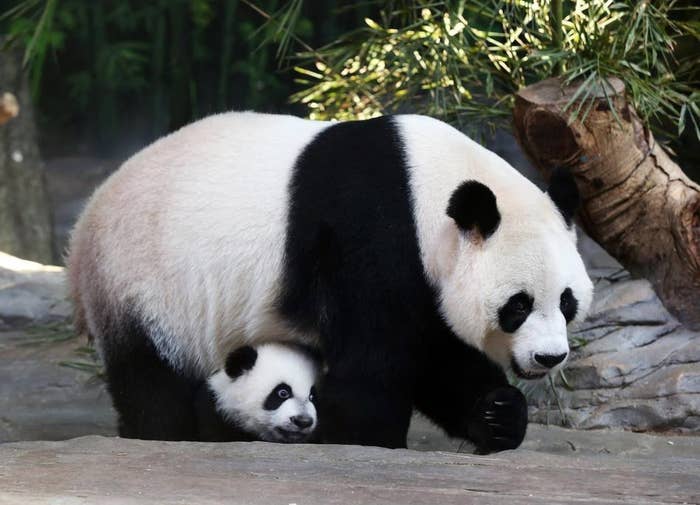 Until now, Juxiao had not been with all three cubs at once.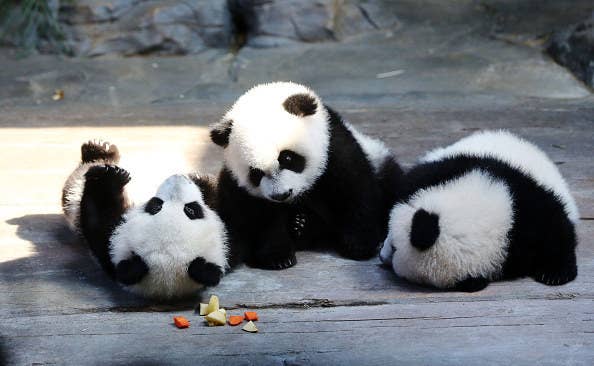 "Everybody was holding their breath when the family were reunited," Dong Guixin, manager at China's Chimelong Safari Park said on Tuesday.
"One of the three was very nervous and stayed at the gate. Ju Xiao waited for a moment and then went to her baby, then she hugged the baby like humans do."
"We felt so moved," Guixin concluded.
Here's an adorable video that shows when Juxiao is reunited with her triplets:
The cubs will stay with their mother and meet with visitors at the zoo during certain hours.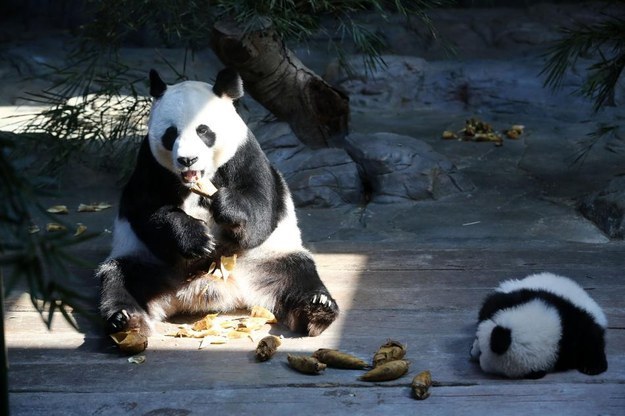 The cubs are now 134 days old and weigh more than 17 pounds.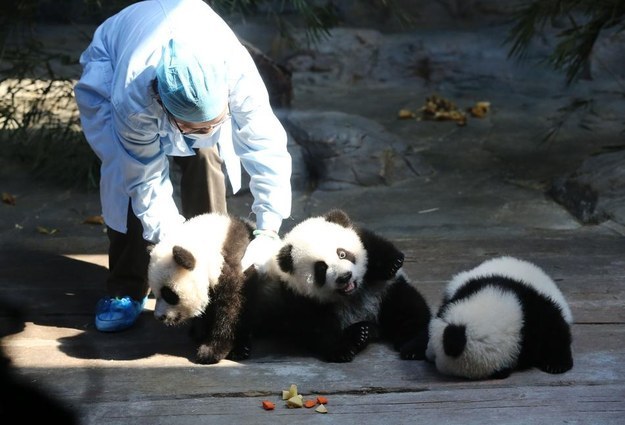 The triplets were born through artificial insemination, and are especially treasured because pandas are endangered and have low fertility rates.